Back to Top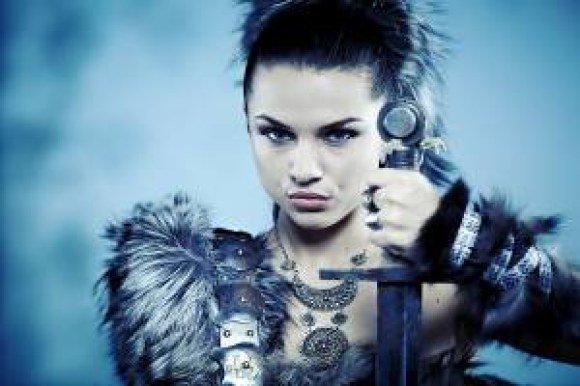 Get Ready To Host A Game Of Thrones Party
Click here for Game of Thrones premiere party tips!
Game of Thrones season 6 will premiere on April 24, 2016. The loyal fans of this medieval fantasy epic are already planning to celebrate its return with an ultimate Game of Thrones themed party.
Game of Thrones may not always be a particularly happy show, but its popularity is undeniable. Variety reported that the fifth-season finale drew the show's largest audience ever with an average of 8.11 million viewers.
HBO has pulled out all the stops for Season 6 and the premiere episode. It is estimated that each episode will upwards of $10 million to complete according to the on-line version of TIME magazine. And with ten episodes in the season, the figure for filming alone will be upward of $100,000,000.
You don't have to spend quite as much on a Game of Thrones party. Here are some fun ideas to incorporate into a viewing party for this enormously trendy cable show:
1. Dress Up. Encourage your guests to dress up in Games of Thrones themed clothing and then be the judge at a costume contest as they parade in their medieval attire.
2. Decorate. Printing an oversized map of Westeros and placing it on the front door as a welcome to your guests will provide an entertaining way to start off the night.
Dragon Wall Decals provide an easy, non-permanent way to help your home get into the spirit. Dragons are super popular right now and you can find dragon napkins and paper plates at your local craft or party store. There may even be dragon temporary tattoos for a bit of extra fun.
3. Drink Up. Violatium is a celebratory drink from Ancient Rome and would be a perfect way to toast the premiere. It features violet blossoms steeped in wine and honey to create a floral punch. The recipe can be found here. For others with more basic taste, dark ale can also toast the start of the new Game of Thrones season. Or try Iron Throne Blonde Ale, a crisp, spicy golden beer.
4. Glassware. Whatever refreshing beverage you serve, set the medieval tone with mercury glass goblets. They can often be found at discount and dollar stores. These will fit in perfectly for your Game of Thrones party as you toast the premiere.
5. Swordsicles. Sword-shaped molds for ice or popsicles are an unexpected, fun addition for this grand premiere event to celebrate the return of the Game of Thrones! Find these molds online for under $20 or make your own mold if you are feeling crafty.
6. Big and Bold. Serve your food as a buffet and a heavy wooden table and dress the chairs as thrones. Of course, each chair will have a crown for the premiere party. There is plenty of inspiration on the internet for creating regal looking furniture without spending a lot. Plus it will make for a great first impression when your guests arrive.
7. Bread and Salt is a staple of Westerosi culture and courtesy. Guests can tear off a chunk of bread and dip it in the salt bowl in the center. This dish has the perfect rustic feast look for a touch of realism from the Game of Thrones.
8. Grab a Leg….a roasted turkey leg, that is. Let your guests tear into a big platter of delicious roasted turkey legs as they drool over the new Game of Thrones episode. Add foil on the bones so they can be eaten with your hands without getting them too dirty. The same concept works for lamb lollipops.
But if you want to submerge your guests into the true mood of the Game of Thornes, cook roast beef and then serve it up as "The Boar That Killed King Robert."
9. Dessert. The main dessert should be individual lemon cakes, since in the series only the nobles get to enjoy these expensive, light, fluffy cakes. As avid Game of Thrones aficionados will recall, Sansa Stark reveals to Olenna Tyrell that "Lemon cakes are my favorite."
Dragon Egg Cookies are a scrumptious way to celebrate the premiere and can be made in advance with this simple recipe. These yummy dessert snacks add color to your premiere party table and they will be gobbled up, just like some of the characters on the Game of Thrones.
The ideas for a viewing Game of Thrones premiere party are truly endless. Whether you focus on the "feast," the décor, the drinks or the costumes, this season of the Game of Thrones is sure to amaze and surprise all of us.
_______________
1. http://variety.com/2015/tv/news/game-of-thrones-finale-ratings-jon-snow-cersei-1201519719/
2. http://time.com/4277766/game-of-thrones-episode-cost-expensive/