Back to Top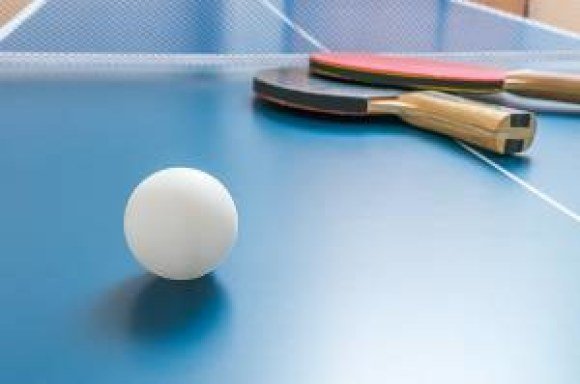 Gift Ideas For The Man In Your Life: Buy And Save
Click here for 8 great gift solutions for the man in your life!
There used to be a time when coming up with gift ideas for your boyfriend was simple. In a different generation, when suits were the standard uniform for work, a fancy tie was always seen as a great gift idea for the man in your life.
Times have changed drastically. Today the most popular gift ideas are functional, fun and casual. Here are a few of our favorites:
1. Wireless speakers
Almost any electronic gadget is met with a broad smile, and the funkier, the better. The wild shapes, materials and sizes of wireless speakers have made this category insanely popular and are an item that is sure to bring joy to any boyfriend.
Wireless speakers are available in endless colors, patterns, silhouettes, sizes and designs. They can be round, textured, sleek and even take the shape of a cartoon character.
Wireless speakers are a great gift idea since they work with every Smartphone or tablet. Most on the market have good sound quality and many can be use outdoors for those great summer pool parties. Over the years these innovative music enhancers have dropped in price. Now you can buy and save on wireless speakers from less than $100 to more than $2000.
2. Tickets
Every guy is a fan of something…a college football team, a local NFL rivalry, a baseball club or even a rock band. Your boyfriend's joy in receiving tickets to his favorite event will deliver an unforgettable gift idea.
So help him enjoy his favorite team, show or artist with passes to a special day at the ballpark or club. (And for an added bonus, let him take his buddy instead of you).
3. Portable Ping Pong
Game on! This classic game of skill is now available in compact form for on-the-go use. Your boyfriend can simply bust out this game use his coffee table as the court.
This inexpensive item will appeal to his competitive side and bring hours of fun, especially during those rainy and snowy days. This grown-up toy includes a sturdy net that folds up after use and paddle handles that are retractable. Everything fits within a drawstring pouch so it won't create clutter.
4. If the Shoe Fits…
Nothing says love and caring than the latest style of sneakers and apparel from the respected and sought after brand of Converse. In fact, consumers spend over $21 billion dollars on athletic footwear.
For over 100 years, Converse has been the harbinger of flawless rubber-soled sneaker craftsmanship since their genesis on the basketball court. The Converse product line has grown to encompass lifestyle fashion, athletic apparel and accessories. When you give the gift of Converse, you tell your boyfriend that he is worth the very best.
One of the trendiest Converse items is The Chuck II, an update on the Converse high-top iconic sneaker with tougher materials, while keeping its signature look intact for vintage appeal. But before you indulge, be certain to check PromoCodesForYou.com for remarkable Converse deals before you indulge!
5. Luggage Tags
If your boyfriend travels for his job (or if you want to drop a subtle hint that you want him to take you on a vacation), a great and simple gift idea is personalized luggage tags. A set of multiple suitcase identifiers is readily available in a plethora of styles from classic engraved brass tags to luggage tags printed with his school mascot to show his spirit.
6. In a Galaxy Far, Far Away
The year's biggest blockbuster, Star Wars, is a passion for men of all ages. A great gift that you can share with your boyfriend is the complete boxed set of episodes I to VI. Hopefully, he won't want to watch them all at the same time. Package with some popcorn and you have an awesome gift idea for several special evenings together.
7. Longer Battery Life
New on the market is an innovative iPhone accessory to put an end to your boyfriend's frustration of forgetting to charge the battery of his mobile phone.
The Apple Smart Battery Case can provide talk time up to 25 hours, internet use up to 18 hours and even longer audio and video playback. With this exciting new electronic gadget, there is no longer an excuse of him ignoring your calls due to a low battery.
8. Beer Club
One of the most popular gifts you can give the man in your life is a Beer Club Membership. How do we know beer is popular? According to Bureau of Economic Analysis estimates of annual household consumption, Americans spent just under $60 million on beer.
At Craft Beer Club you can purchase any of the four different membership types to assure you have the best match for your honey's taste buds.
Each month he will be reminded of your generosity as an incredible package of the finest and most exceptional American craft beers from the best craft breweries in the world is delivered to his front door. Unlike your average craft beer gift basket, this beer club subscription makes a great gift for anyone who appreciates lightly distributed, hard-to-find microbrews. Plus, you'll save on this memorable gift with Craft Beer Club deals on PromoCodesForYou.com.
___________________
1. http://blogs.wsj.com/washwire/2014/11/04/americans-spend-16-times-as-much-on-beer-as-on-2014-midterms/