Back to Top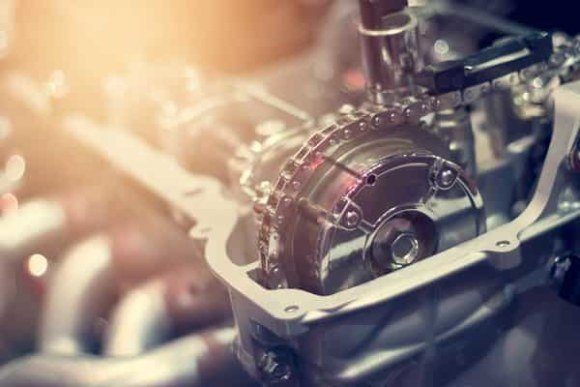 Great Values Under $50 at Advance Auto Parts
Performing your own auto repairs can save you money. Click to find out more!
Working on your own car can be fulfilling and satisfying if you have the right equipment. There are some basic auto repair projects, such as an oil change, that can be done relatively easily with a bit of knowledge and practice.
Performing your own auto repairs can save you money if you are willing to stock your garage with the fundamental equipment. It doesn't have to be expensive. There are great values on practical products and tools below fifty dollars and visiting Advance Auto Parts is a great place to begin, especially if you have an Advance Auto coupon.
Keep Cool
It's summertime. It's hot. It's humid. And if your car air conditioner is not working, you and your passengers will be miserable as you drive around town.
Repairing your automobile's AC isn't always cheap, but there is a good chance you can fix it on your own with professional formula refrigerant. It would be an amazing offer at under $50, but at Advance Auto Parts, you can purchase two cans of this life-saving product for less. This product replaces lost refrigerant and oil in the automotive air conditioning system, extends system life and improves performance. This miraculous formula also has a system safe leak sealer that stops most common air conditioning leaks and helps end the stifling heat in your auto.

Oil Change
When it comes to routine maintenance, changing your oil plays a vital, multi-functional role in preserving your engine's health. In fact, it isn't too dramatic to say that oil is the lifeblood of your vehicle.
If you are educated in changing your car's oil on your own, you'll still want to be absolutely sure to check the owner's manual to determine the exact type to purchase. Motor oil is one of the least expensive products to purchase and 99% of Advance Auto Parts oil products are under $50. Plus, they provide experts on-line or at any of their over 4,100 locations serving both DIY and commercial customers.

Floormats
Another great value are items that help with the life of your car's interior. For example, floormats for your car or truck or SUV are simply awesome, practical and can save a tremendous amount of work in keeping the interior of your car clean. They help protect for the floor of a vehicle from dirt, wear, kids messes and more. Most mats can be easily removed for cleaning and then put right back in place.
They are almost a necessity these days whether you are transporting your mountain bike in the back seat or feeding your children fast food. And this accessory won't break your budget. In fact, most auto part stores offer multiple choices for under $50. At this price, they'll likely recoup their price for you after the first time you drive a carpool or transport your pet.
Battery Life
It's "Murphy's Law" that when you absolutely have to be on time, your vehicles' battery won't turn over. Or worse yet, when you go out in the pouring rain, your car won't start. The Automobile Association of America (AAA) stated that every year "17 million roadside assistance calls were due to battery failure, flat tires and keys locked inside the vehicle." Nothing is more frustrating. So it is important to maintain the life of your battery with basic vehicle maintenance.
Automotive batteries typically last between three and five years, with reduced battery life in hotter climates. To avoid an unexpected battery failure, AAA recommends that drivers have their vehicle's battery tested when it reaches three years of age and on an annual basis thereafter. There is no better value that assuring your battery is operating properly and replacing it as needed. It certainly is not a large expense with over 100 models under $50 at Advance Auto Parts. Plus, this environmentally conscious company will recycle your old battery and help protect the planet!
PromoCodesForYou.com offers even deeper discounts to make all your purchases more affordable with Advance Auto Parts coupon codes.
Jack It Up
Whether you are a novice or an expert on the basic repairs of your auto, you'll likely be working underneath your car. Good solid jack stands and lifts are an immeasurable asset when working on your car. Needless to say, the proper lift or jack is imperative to safety. These protective devices are another vital asset to have in your garage. A model with super strength and durability that locks securely for extra safety is readily available for under fifty dollars.

A Final Word
Getting a great value on your auto parts is an awesome feeling. But you will want to also assure that the auto parts supplier you chose is dedicated to customer satisfaction and committed to a business of honesty and integrity.
You don't need to be a shopping expert to find great values on auto parts. You just should be willing to spend a few moments searching for high quality and great deals…and be sure to use coupon codes for the savings on the tools and products you need. Be diligent when looking for parts and take advantage of special offers so that you never pay more than you should for the car and truck parts you need.