Back to Top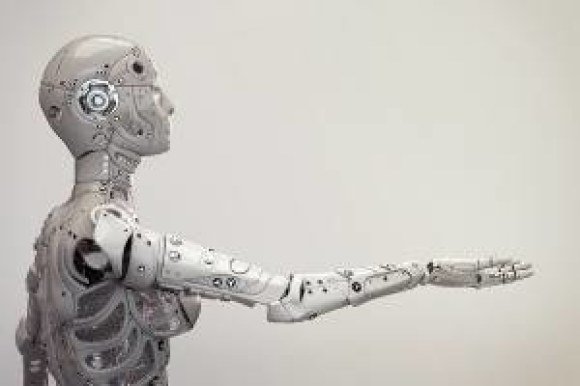 Hoverboards, Wearables & Home Automation: The Best Tech Gifts
Click here for trending tech gift ideas!
The end of the holiday season not mean the frenzied development of tech products and tech gift ideas has ended. The popularity of Apple Watches, Hoverboards, drones and Smart Home gadgets has triggered an eruption of tech ideas that can ease the strain and increase the fun in our daily lives.
Here are some of the latest and freshest tech gift ideas for your consideration:
1. NOTTI: A Bright Idea
Sold out at almost all retailers during the holidays, this tech gift offers multiple and practical features for everyday use that previously were unavailable all in one device.
The Notti Smartphone Notification Light lets you put down your phone and enjoy your environment while not missing any important calls. The color-changing light of NOTTI syncs with iOS or Android and provides silent alerts for calls, messaging and even social media apps.
NOTTI receives notifications from your Smartphone and then displays a flashing customizable color when you receive phone calls, calendar alerts, text messages, emails, and social media updates.
Now you can sit in your living or dining room, entertain your guests and still be informed when someone is trying to reach you…without a sound. The basic NOTTI Smart Light can be found at under $30.00, making it one of the best cheap tech gifts available today.
2. Polaroid Zip
Almost 80 years ago, Edwin Land founded the Polaroid Company. For many of us, the original Polaroid camera that delivered a photo in 60 seconds is a special childhood memory.
Now Polaroid introduces the Polaroid Zip. The advanced technology is the perfect tech gift idea for the photo enthusiast. The Polaroid Zip is a relatively cheap tech gift that keeps on giving. It prints instantly from a mobile phone or tablet and delivers vibrant, colorful photos in one minute. Just as fascinating, it prints photos onto ZINK photo paper, which requires no ink or no toner.
Home Automation
Looking to make your home just a little smarter? Smart home automation products are rapidly becoming part of everyday life. In fact, n 2014, the revenue of the global smart homes market was at $20.38 billion. Here are a few fresh ideas that may make your home life simpler:
3. Nest Home Automation Thermostat
The Google-owned Nest Learning Thermostat delivers science-fiction capabilities for home automation. Essentially, Nest is a thermostat which is remotely programmable and controllable from a smartphone anywhere in the world.
But what makes the Nest Thermostat especially awesome is that it can learn from you. Eventually, it'll start heating and cooling the house without even asking you. Mind-reading technology from Google…what could possibly be next?
4. Kevo Smart Home Lock
Everyone wants a safe home. The Kevo is basically a deadbolt lock with amazing features. A mere touch of your finger unlocks or locks this otherwise normal-looking front door bolt lock. You can even monitor ins and outs remotely and receive activity alerts via your Smartphone.
5. Smart Slow Cooker
Belkin's Crock-Pot is the first smartphone-controllable slow cooker. This space-age cooking device can adjust the crock pot's settings from anywhere, receive reminders, change the cook time, adjust the cooking temperature, use the timer to calculate cook times and process, or check the status of your dish so you can come home to a perfectly cooked meal. Comparable in price to standard crock-pot, this relatively cheap tech gift is sure to be the center of conversation.
Wearables
Wearables are an exploding category of technology devices that can be worn by a consumer. Some of the most popular wearables track data related to health and fitness. But the possibilities of wearables are endless. Over the last year or so wearable tech has gone mainstream and the global wearables market is expected to reach $19 billion in 2018. The hottest devices on the planet are now ones you can place on your wrists, arms and faces.
6. Notification Bracelet
Designer wearable technology can assist you in staying focused on your family or on the presentation in a business meeting without having to glance down at your Smartphone. The Rebecca Minkoff Notification Bracelet is a stunning gold chain-link bracelet that silently alerts you to important calls and texts through a Bluetooth pairing with your Smartphone. When you receive a text, the bracelet will simply vibrate.
7. Necklace Notice
These wearable necklaces permit you the freedom to keep your Smartphone out of sight and still enhance your femininity. Just like the bracelet, the sophisticated Vinaya Altruis necklace will send you subtle vibrations when you receive messages on your mobile phone.
8. Gift of Health
Chronic pain relief is a relatively new area that is being explored for wearables. If you know someone who craves an active life, but is restricted by pain, products such as Quell may provide the greatest tech gift idea. This wearable intensive nerve stimulation device (cleared by the FDA) may help you or your loved one manage chronic pain. And there is no better gift than good health.
9. Sending a SOS
Safer is a brand name for a smart necklace, which connects can send a SOS alert with your location to friends and family when it is tapped twice. Guardians of children or even children of elderly adults can be pre-set in the "companion app" to receive alerts. This tech gift idea is given with the purpose increase "peace of mind."
10. Fido
Pets now have their own wearable device! Nuzzle is a GPS collar that helps look after your furry friends. This collar alerts you when your canine has flown the coop or gets into mischief outside your home or digs his way out of the backyard. Perfect for owners who cannot watch Spot on their Smartphone all day to assure he is well-behaved. With no monthly fee, this $150 (estimated) pet protector is a cheap tech gift that is perfect for a rascally, playful pup.
On The Horizon…
11. Technology Tattoos
This may be the tech gift to give yourself. Tech tattoos are in an emerging wearable tech category called "invisibles." Invisibles make wearable technology actually disappear. Just beginning to be developed, these informational tattoos may soon track your fitness level and communicate with your Smartphone without anyone knowing. Stay tuned…

We live in a world filled with technology that our grandparents and even our parents could never imagine. The possibilities for tech gift ideas, especially cheap tech gifts, are fascinating and infinite. The technological expertise encountered in every aspect of our lives delivers tools that make our lives easier and make gift giving a lot more fun!
_____________________
1. http://www.statista.com/statistics/420755/global-smart-homes-market-value/