Back to Top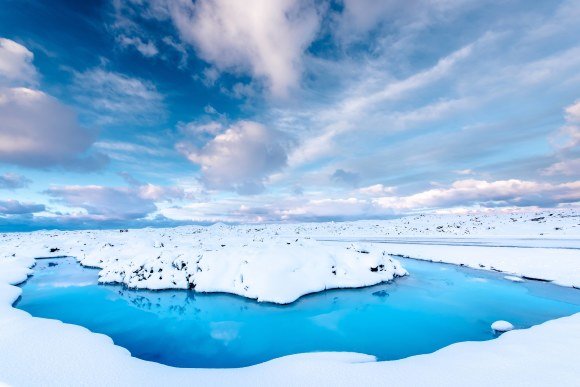 How Much Can You Save with an Off-Season Vacation
With the right planning and preparation, you can save hundreds of dollars traveling to your dream destinations by visiting during the off-season.
by Joe Graceffa, on February 6th, 2017
Traveling during the off-season may seem counterintuitive. Why would you go to a place like Florida during the hot and sticky summers, when it's more comfortable and convenient to go during a mild Florida winter? Similarly, is anyone really that excited to fly into an area that's below zero during the winter? Well, we're here to tell you that if you plan properly and pick the right location, traveling during the off-season can be the very best way to travel. Not only will you save money, but you can get a different view of some places than most tourists get, making your trip more practical and more unique. To make sure you get the best trip possible, for the best price, we've put together this useful guide to off-season travel.

Domestic Travel

As a general rule, the most popular times for people to travel are during the summer months and during the holidays. Simply put, if you're looking for the best travel deals, avoiding these times is best. This doesn't have to mean braving an especially harsh winter or wet spring, as there are times and places where you can travel without enduring a punishing climate. For example, travelers have said that the December shopping season is a great time to consider a trip to a ski resort in Colorado. Because much of December travel occurs when people are flying to visit family, there are times between Thanksgiving and Christmas where rates often drop. Similarly, once the holiday season passes, prices on trips to vacation destinations often drop. Consider a January or February trip to Hawaii. The weather there is consistently warm and comfortable, and you can find excellent deals on hotels rooms, flights, and other enjoyable attractions.
[Use a Hotels.com coupon code and save even more on an off-season vacation]
Recommendation: Yellowstone
Yellowstone is an excellent choice if you're looking for great travel deals in the off-season. Yellowstone is an incredibly popular tourist destination in the summer months, attracting over three million people each summer. In winter, however, the number of tourists visiting the park drops to around 140,000. In fact, the winter and spring months may be among the best time to visit the park because you'll have a better chance of seeing wildlife and you'll be able to experience the park as it was before the age of cars. Who can resist saving money and avoiding crowds while exploring this beautiful winter wonderland?
International Travel

If you're looking to travel abroad and want to save by traveling in the off-season, there are a few important things to consider. While international travel is usually pretty expensive all year, there are times and places which mitigate that fact. Take Botswana, for instance. If you're looking to go on safari, you can expect to pay $1,000 per person per night. But, if you're willing to put up with the rain during the "green season," you can expect deep discounts. Bird watchers will want to take advantage of this option because the off-season is when the landscapes are their most lush, which attracts many birds. The off-season in Botswana lasts from November through March. Another great destination, especially for surfers, is Portugal. In the summertime, it's an ideal vacation spot for people looking for classy resorts. In the winter, Portugal transforms into one of the best places in the world for surfing.
[Don't forget to use one of our Travelocity coupons for the best price on your next trip!]
Recommendation: Iceland
Those who are willing to endure some cold weather in order to save money while traveling to one of the world's most beautiful locations should consider Iceland. The prices are irresistible, there's plenty to do, and it's only during the winter that you'll have a chance to see frozen waterfalls and ice caves that most tourists never get to see. Additionally, the winter months are the best time to see the northern lights. Just remember to dress accordingly.
More Money-Saving Tips

For the most part, it's the weather that determines an area's off-season. If there's a particular location you've always been dying to check out, but you are hesitant about high prices or large crowds, consider going when the weather is either too hot or too cold for most tourists. While this may seem uncomfortable at first, most places are aware of the burden that weather places on tourists and accommodate accordingly, including with significant travel deals. The warming huts in Yellowstone or the geothermal pools in Iceland are excellent examples of this. Additionally, holidays are popular times for travel, so planning a trip a week or two before or after a holiday will often result in lower flight and hotel prices. Over the course of the whole trip, you could find yourself savings hundreds of dollars and, if you plan right, can have an even better experience than you would have if you'd traveled in peak season with everyone else.
[Save now using a Hotels.com coupon code from PromoCodesForYou]