Back to Top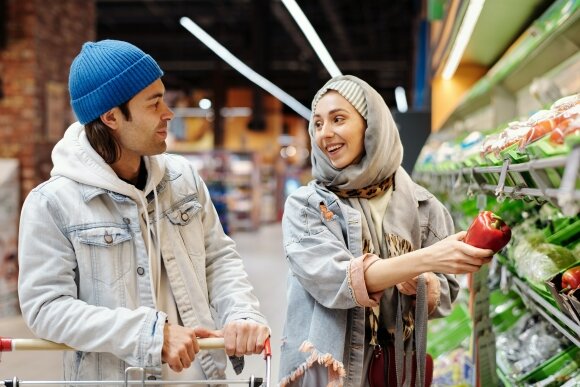 How to Coupon at Walmart
Walmart, the largest retailer in the world, has some of the lowest prices on items from electronics to groceries. But there are simple ways to save even more. Learn the best tips and strategies on how to coupon at Walmart and discover unbelievable deals
by PromoCodesForYou, on May 15th, 2020
Walmart is the undisputed largest retailer in the world. And since they first opened their doors in 1962, their focus has been on providing unmatched value and great customer service. They have been able to create a successful business empire that is built around offering lower prices than their competition.
Today, the extraordinary values offered at Walmart include coupons, rollback prices, promotions, and more to help you buy the products you need at the lowest possible costs.
But you may want to know how to coupon at Walmart for the greatest savings. We offer these tips and strategies to help you at the register.
How to Save the Most with Coupons at Walmart
There is more than just one way to use your coupons for the ultimate in savings at this mega-retailer. Here are some of the simple ways to keep more cash in your wallet.
• How to Use Coupons at Walmart. While you're sitting at home, get ready for your trip to Walmart by logging onto their website for printable coupons. Walmart offers dozens of coupons that you can print and take with you to use at your local store.
Simply select the store in your neighborhood and click on the "coupon" icon. You can sort the coupons by category or brands for added convenience. The online grocery coupons at Walmart are some of the best at discovering rock-bottom prices, especially on items that have "rollback prices." "Rollback" means that the advertised price is even lower than the regular Everyday Low Price. Rollback prices last for varying amounts of time. Choose from dozens of ever-changing coupons and take them along on your shopping trip.
Just a word of caution. Currently, Walmart does not accept digital coupons. Their cashiers will not scan discounts off a mobile phone or device.
• Limited Time Offers. Jump on Walmart.com and check their Weekly Ads and Savings Spotlight. This will give you a quick view of what's currently on sale or available to use your coupons for deeper discounts, whether you're looking for tech, toys, beauty products, or groceries.
• Manufacturer Coupons. Found in the newspaper inserts or on the product's own website, this type of savings comes directly from the brand. These are often some of the best discounts and traditionally come with long expiration dates so you don't have to rush off to your local Walmart and buy an item you may not need right now.
With manufacturer's coupons, you can also discover opportunities for free items and "Buy one, get one free" (BOGO) coupons. People often wonder if you can stack coupons at Walmart. At this time, their policy does not allow you to stack coupons (use more than one coupon is on a single item). But you can still use rebate apps, like iBotta and Checkout 51 to save and potentially get money back.


• How to Use Coupons Online from Walmart. The Walmart website offers some great coupons, but don't stop there! You may wonder where to get Walmart coupons for greater savings. There are now third-party websites that provide some significant ways to save at this, and many other, retailers. These sites gather together a multitude of free coupons and promotional codes. Websites like PromoCodesForYou.com have up-to-date Walmart coupon codes for deals that you won't find on the retailer's own website.
• Coupon Overages. Walmart is one of the only stores that allow coupon overage, and that's one reason why extreme couponers love this store so much. This means if you present a $2 coupon for a $1 item, they'll give you the item for free and allow you to keep the difference (the coupon overage). So, if you know how to do extreme couponing at Walmart, you could actually end up leaving the store with more money than you came in with. This is an important savings tip because when we checked on how to double coupons at Walmart, the response was a resounding, "sorry!' Walmart does not allow for twice the value couponing.
Time to Shop and Save
It's easy to see that when you combine Walmart's low prices with Walmart coupons, the savings can be phenomenal. Take time check out the Walmart website for any new updates to stay on top of discounts and special promotions.
Now that you know how to save with coupons at Walmart, we wish you happy shopping and savings!. We hope your shopping trip runs a little smoother thanks to these tips and