Back to Top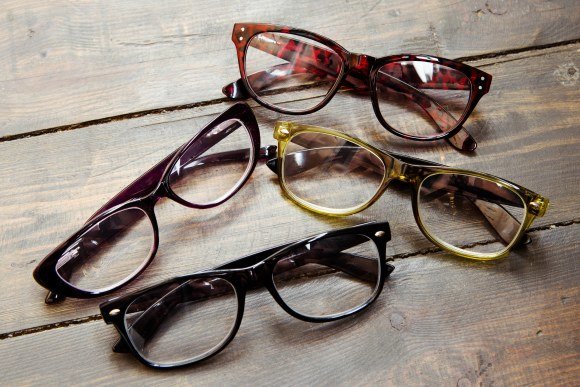 How to Donate Old Eyeglasses for a Tax Deduction
Donating your old eyeglasses and sunglasses is a great way to give back to the community and earn yourself a tax deduction- here's how!
by Joe Graceffa, on January 25th, 2017
The gift of sight is one of the greatest gifts you can give to another human being. That's where donating your old eyeglasses comes in. If you have ever worn prescription or reading glasses, or otherwise required help with your vision, you understand the importance of proper vision.
Imagine how difficult life would be without the ability to see clearly. Clear eyesight is necessary for work, for driving, for learning and for playing with others…quite simply, proper vision affects every aspect of life. Regretfully, statistics show that six out of ten people in the developing world are vision impaired and have little or no access to eye care or eyeglasses. In America, seniors and low-income families also require vision support from glasses.
The result of bestowing the gift of proper eyesight is immediate and impactful.
[Once you donate, you'll need a new pair. Use an EyeBuyDirect coupon for savings!]
Helping Others and Helping Yourself
Donating an old pair of eyeglasses is an easy way to help someone less fortunate whose quality of life is affected by their vision issues. If you just want to get a warm, fuzzy feeling for donating your eyeglasses, there are a myriad of organizations to choose. But if you are interested in a tax deduction, you'll need to take a closer look.
Be sure to use these four tips when donating your glasses to assure you get the maximum tax deduction allowed under the law.
1. Qualified Organizations
Only eyeglasses donated to qualified charities will count towards a tax deduction. This usually includes donations to religious, educational, scientific, literary, non-profit, or other similar types of groups. If you have any doubts about the status of your preferred organization, you can search the IRS Exempt Organizations Select Check, an online database of qualified charities.
2. Tax Deductible Amount
Glasses can be expensive and you'll want to assure you get the maximum amount that can be written off on your taxes. But remember that just like a new car, eyeglasses start depreciating in value as soon as you start wearing them. So, you should not expect to get credit for the full amount you paid, but rather you will only be able to deduct their fair market value at the time of the donation.
3. Fair Market Value
Determining the fair market value of eyeglasses can be challenging. The IRS defines fair market value as the price a willing buyer would pay. To assist determining the value of eyeglasses for a tax deduction, many (but not all) groups offer a pay scale to help determine the price.
Like almost all charitable donations, any value of $250 or more requires a written receipt from the organization and must include a description of the donated goods, the estimated fair market value and whether anything is received in return for the contribution.
If you drop your eyeglasses off at a store or recycling bin, and the value is less than $250, the IRS will not require you to get a receipt for your donation from the organization. However, it's important to document the specific information, namely:
• Name of the Organization
• Date of the Donation
• Location of the Donation
• Description of the Item Donated
Of course, after donating, you'll need to replace your old prescription or purchase a higher magnification of readers. EyeBuyDirect is an affordable, convenient and easy way to purchase high-quality eyewear. The selection is extensive so you are sure to find at least one pair of classes to fit your lifestyle.
4. What to Donate
Prescription glasses are the most commonly donated form of vision support. But some people may not realize that even sunglasses and non-prescription glasses may be donated. When you're ready to upgrade your shades and protect your eyes from the sun and harmful UV rays in a new style with tint, mirrored lenses, polarized lenses, or gradient tint use EyeBuyDirect coupon codes.
Sunglasses, over-the-counter reading glasses, clip-ons and wrap-around glaucoma glasses are all eligible for donation. Although these are relatively inexpensive in the U.S., these glasses may make the difference for someone in other countries who would otherwise not be able to afford to purchase them and need them for daily life.
The Need
Children's eyes change rapidly making the need for new eyeglass lenses occurs more frequently than for the average adult. One of the longest existing eyeglass recycling programs is done through Lion's Club International. According to the Huffington Post, they collect nearly 30 million pairs of glasses each year and distribute them to people in need. And the New Eyes organization works to support adults and kids in developing nations.
Whether you've abandoned your eyeglasses for a more fashion-forward pair or have switched to wearing contact lenses full-time, don't let your old glasses collect dust in a drawer or worse yet, get thrown in the trash. Take the step to donate them to charity for a tax deduction. Instead of being one of the four million pairs of eyeglasses that end up in American landfills each year, contributing eyeglasses can be given to a needy individual in a developing nation and provide you with the knowledge that you helped another person.
For more money saving tax tips, check out our post on creative tax deductions.