Back to Top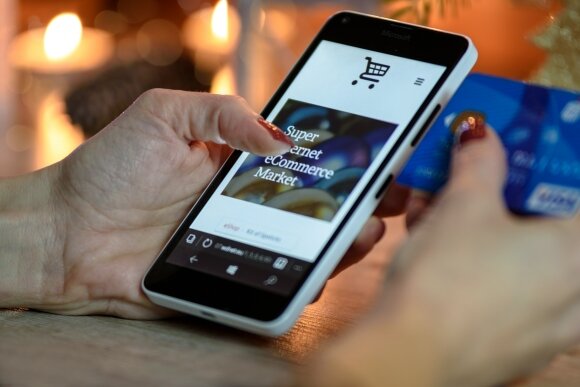 How to Extreme Coupon for Super Savings
Coupons are the ideal way to save money on just about everything. If you are serious about keeping as much money as possible in your pocket, then you may want to learn how to extreme coupon. Read this information to learn the secrets and strategies that e
by PromoCodesForYou, on May 2nd, 2020
Saving money never goes out of style. If you're not yet using some form of coupons, then you are missing one of the easiest and simplest ways to keep more money in your pocket. Come along and join your fellow shoppers.
Statistics reveal that over 2.2 billion coupons are redeemed annually by 96 percent of the population. , And the heroes of this category are referred to as "Extreme Couponers." For these people, couponing isn't just a way to save money, it's a way of life.
Consumers in this category have perfected and advanced their skills to the ultimate level in finding extraordinary deals. They are a special breed with a lot of patience and are willing to devote a considerable amount of time to the couponing process.
How to Extreme Coupon Step-by-Step
If you're wondering, "how do I find coupons for extreme couponing?", then read on to learn the secrets and strategies that extreme couponers use to maximize their hard-earned dollars:
• Newspaper Inserts
Many people use the Sunday newspaper as a source for coupons. It's common knowledge that inside this weekly edition are coupon booklets, also known as "freestanding inserts" that can score huge savings on products. These inserts are filled with both manufacturer and store coupons. They remain one of the most worthwhile and popular resources, especially for grocery coupons.
But frugal fanatics use much more aggressive ways to go about collecting printed coupons. They rarely settle for using just one newspaper. Instead, they subscribe or buy several newspapers in their city. And since they focus on penny-pinching, they often ask their friends and co-workers to give them advertising inserts as well. They understand that multiple copies mean multiple coupons.
• Online Resources
In recent years, these thrifty buyers have learned the advantages of online deals. Lots of websites for major retailers have printable coupons, so they surf those sites regularly.
Perhaps the best source for digital coupons are specialty companies that have stupendous discount codes for almost every product imaginable. Devoted coupon consumers understand that these sites, like PromoCodesForYou.com or similar sites, do the heavy lifting for them. They gather together a multitude of free coupons and discount codes for a variety of companies and are able to streamline the process.
• Apps for Extreme Couponing
It's no exaggeration to say that every extreme coupon expert realizes that their mobile device can become their best friend in saving money. These intense shoppers download not just a simple app, but multiple coupon apps. And they are sure to always have easy access to the app from their favorite local stores, like Target, Publix, Ralphs and more.
Most of us have a CVS chain store within a short driving distance of our homes. You may wonder how to extreme coupon at CVS, one of the most popular places to buy everyday items. Simply download their ExtraCare app and discover exclusive offers and get up to three times the savings.
But extremists not only download the apps, unlike many casual shoppers, these prudent buyers make sure that every time they buy, they actually use the deals on the app. When it's time to check out, they simply have the cashier scan the barcode on their Smartphone and automatically receive eye-popping savings, even on basic items at major drug and grocery stores.
• Buying in Bulk
Buying large quantities and combining the purchase with coupons goes hand-in-hand with extreme coupon use. These people who are serious about keeping every penny in their pocket, hunt down the deals and buy in large quantities. But buying in excess can have its downfalls. After all, what would you do with twenty ketchup bottles or a thousand tea bags? So, many who have excess spaghetti sauce or laundry detergent willingly donate to charity, demonstrating a more positive side of extreme couponing.
• Stackable Coupons
The strategy of using both a manufacturer's coupon in tandem with a store coupon on the same item for maximum savings takes time and energy, but can yield stunning savings. And another favorite tool is double coupon deals where a coupon is worth twice its face value at a specific locale.
Perhaps the ultimate in stackable coupons involves the ability to use two coupons on a buy-one-get-one-free sale.
You can also download the Ibotta app. The savings extremists receive from Ibotta is in addition to the manufacturer's coupon and the store coupon.
• Follow, Register, and Write
It makes sense to sign up for rewards cards at the stores where you shop. The cards provide shoppers with additional savings, plus you'll receive coupons in the mail.
Take a moment to follow the corporate social media sites where you shop the most. You'll frequently get opportunities at flash sales and bigger savings than are available anywhere else.
Finally, don't be shy. Extremists are will to contact manufacturers by letter or email and let them know how much they like their products. In return for taking the time to compliment the product, the manufacturer often sends exclusive coupons or even a certificate for a free product.
• Stay Overly Organized
Make no mistake about it; extreme couponers must be extreme organizers. They never let a sweet deal expire or a good coupon go unused. There are countless systems to help organize coupons such as by product category or expiration date. If you don't have a good system for categorizing and managing coupons (online or printed format), you'll likely give up and watch all those savings pass you buy.
Take a lesson from the extreme couponers by taking out or downloading the coupons you will be using prior to shopping. And remember, these savvy shoppers believe that allowing a sweet deal to expire is a mortal sin.
Where is the Best Place to Extreme Coupon?
When extreme shoppers search for maximum savings, they deals are everywhere.
For example, there are phenomenal savings when you learn how to extreme coupon at Walmart. Walmart's everyday low prices combined with coupons is one of the best ways extreme coupon mavericks find unprecedented deals. Plus, many Walmart stores allow coupon overages. This means if you present a $2 coupon for a $1 item, they'll give you the item for free and allow you to keep the difference (the coupon overage).
Regardless of where you shop, always remain respectful and polite to your cashier and fellow shoppers. The checkout process is much more involved when you have a fistful of savings, so by being friendly, you're much more likely to be successful.
A Final Thought
Now you know a little bit more about how to extreme coupon.
But whether or not you decide to become a member of the extreme coupon league of shoppers, remember that couponing is always a great way to get discounts, stay on budget, and save money. And today, with digital and printed options, it is easier than ever. You just might be tempted to become an extreme coupon wizard.