Back to Top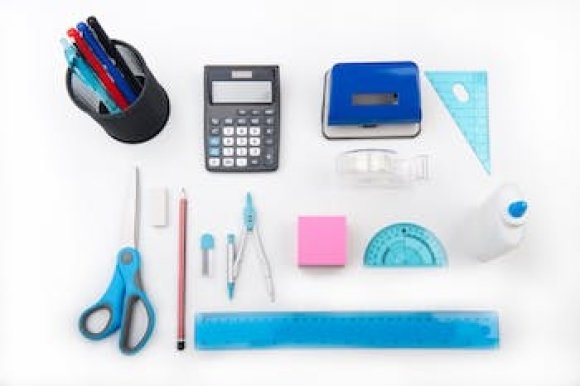 How to Find Deals for Back to School Shopping
It's back to school season and you're trying to figure out the best deals for your kids, right? How do coupon codes to Kohl's, Quill, and Office Depot sound?
by Joe Graceffa, on August 10th, 2018
As students regretfully begin to say goodbye to their summer freedom and return to classes, their parents brace themselves to the fact that they'll be spending more money than ever on back-to-school shopping this year.
The Rising Cost

The back-to-school shopping season is the second-largest seasonal shopping period of the year for consumer spending, reaching an estimated 68 billion dollars. Studies show that the highest expenditures are for technology, clothing, and accessories.
But fear not. There are ways to meet the challenge of saving money, discovering discounts and deals, and finding good-quality, but cheap school supplies.
The Priority
The biggest lesson in back-to-school shopping is that a little preparation goes a long way. Compiling a list of all the necessary back-to-school supplies and clothing in advance gives you plenty of time to shop, without running around frantically during the last days of summer.
Naturally, the best school supplies for each child depends on grade and classroom, but the basics will remain pretty much the same. The trick is to stick to the list you've created and resist impulse buying.
[Stock up on staples with Quill coupon codes!]
Finding the Best Deals
This year, make finding back-to-school deals easy using this advice:
• Social Media and More
Nearly every back-to-school retailer is focusing their sales efforts on their social media platforms, email lists and more recently, their text subscribers. Sign up for these alerts to get store coupons to save as the school bell rings. Many companies send their dedicated followers coupon links and advance notice of sales. To effectively bargain-hunt this year, monitor your favorite stores' Twitter and Facebook feeds to find deals.
And don't forget those loyalty programs. With rewards programs, you will usually receive exclusive coupons, invitations to private sales, and early discounts.
• Smart Tech Strategies for Electronics
It pretty much goes without saying that every household with school-aged children requires a computer. This is a big-ticket item that can bend a family's budget. But there are some strategies that will help save significant dollars.
o There are several apps and services are available to help track prices for big-ticket electronics items such as BuyVia and ScanBuy
o Consider buying refurbished laptops or offset some of the cost by trading in an old device
o Compare prices since many retailers will price match
o Ask about student discounts, offered by many online merchants
• Teacher Supply Stores
More and more, our educators are having to stock their classrooms with supplies and equipment they purchase themselves. It is disheartening in many ways, but teacher supply stores often offer significant discounts to the public, as well as to the instructors. The items found in these specialty stores usually are sold at deep discounts and are high-quality.
• There's an App for That
Smartphones are awesome for many aspects of life, from maintaining social connections, getting news, and entertaining games. And now this hand-held technology has ways to help parents stay on their back to school budgets.
These days, you can use your smartphone apps to scan barcodes to see if you're getting the best deal. Free apps like Red Laser to make sure you're getting the lowest price on everything in your cart. It is designed to help you compare prices by scanning a barcode with the cell phone's camera. There are even apps where you can create shopping lists and receive notifications when your back-to-school products go on sale.
• Shop Loss Leaders
Wait — what's a loss leader? A loss leader is a pricing strategy to offer a product at a price below the market cost. Each week during the back-to-school season, stores advertise sale items with prices so low, they actually lose money (or barely break even) on the sale.
Retailers are just hoping and praying you will be tempted by these insanely low prices and then purchase a bunch of full-price stuff because you are already in the store or online at their website. But remember, you can shop just the loss leaders and save a bundle of money. Office Depot offers $1 back-to-school supplies for teachers and students of all ages, even college kids.
[Get the best back to school products with an Office Depot coupon!]
• Internet Benefits
Shopping online in the comfort of your home allows you to take your time and optimize your efforts. You (and your kids) can more easily browse a large selection of products without the hassle of having young ones run up and down the store aisles. Shopping electronically also means there are no long lines and no waiting to pay for your purchases.
Online back-to-school retailers know that shopping is stressful, so many offer free, fast shipping and pick up policies, special perks, and student-centric services to make the process as easy as possible.
• Clothing
The end of summer is the time to see what your kids have grown out of and do a little "summer cleaning." After you've sorted through existing items and know what is left, make a list of what needs to be replaced. Ideally, the doing this inventory sweep will prevent you from buying something you already have on hand.
Consider getting your child just one complete new outfit so they have something to be excited about on the first day of school. It will help make that annual milestone a little extra special and they may feel a little more confident wearing a new outfit that they helped pick out.
But be frugal in how much apparel you purchase in August. Typically, retailers slash fall clothing prices in September. The added advantage is that this delay gives your child a chance to check out the current fashion trends at school.
[Find the best back to school fashion deals with a Kohl's coupon!]
Be Prepared
In the heat of the summer when you are enjoying a more leisurely paced life, most parents don't want to think about shopping for the coming school year. However, back-to-school shopping can creep up on you and your family quickly, so it pays to be prepared. The best way to save money is to start planning ahead of time so you can take advantage of every deal and coupon that comes your way.