Back to Top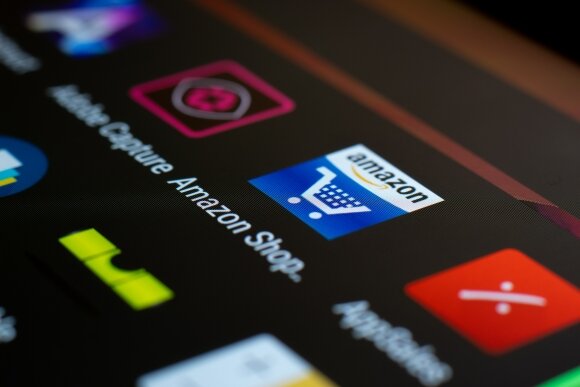 How to Get Amazon Coupons
by PromoCodesForYou, on September 14th, 2021
Amazon codes and promotional items can be tricky to find. But once you know what to look for, you will be rewarded with spectacular savings. Try these simple tips to discover where to get the best coupons as well as amazing discounts when shopping on Amazon.
1. How to Get Amazon Coupons for Free
Did you know that Amazon offers hundreds of coupons every day on their website? You can find savings across almost every category on this magical money-saving page. These coupons are available to everyone and anyone with an Amazon account.
If you want to know where to get Amazon coupons, simply navigate over to their coupon page to find incredible deals. You can browse or search by category to find the product you need (or want). In just one click, you may be able to save up to 80 percent!
If you're wondering how to get Amazon Prime coupons, there is a special page on the website for that, too! Just make sure you're logged in to your account so that all the unique coupons pop up.
2. Auto-Delivery Super Savings
If you buy certain items regularly, use the Amazon Subscribe and Save feature. Not only do you save 15 percent each time you buy the product, but you also get free shipping. You can even select the quantity of each item and the schedule that works for you. There's no long-term commitment and you can cancel it at any time.
3. Deals of the Day That Will Save You Money
Don't overlook Amazon's "Today's Deals." You can find them at this link. From here, you will find loads of ways to save, for example:

• Lightning Deals – in this section, there are just a limited number of coupons and they tend to disappear in a flash, so you'll want to act quickly
• Today's Deals – these are quick-service discounts that only last for that day you can filter Today's Deals by discount levels to see the best deals possible in just about every (but not all) categories.
o To filter by discount, select a specific category on the Today's Deals on Amazon page, (like fashion)

o Then the sort option instantly appears

o Choose your preference for viewing the discounts and you're off to great savings!
How to Get Discounts on Amazon

There are several other ways to get discounts every day across the Amazon website. Here is where to find some of the best:
• Renewed Deals
Discover and buy pre-owned and refurbished products with Amazon Renewed Deals. The professional folks at Amazon have inspected and tested all the items. You can buy with confidence since each product has a 90-day guarantee.
• Amazon Warehouse
Called "Open Box Deals," these are also pre-owned or used items. It is worth taking a chance on buying from this section, because sometimes it's just the item's packaging or something small that's "damaged."
You'll find these deep discounts and deals on the Amazon Warehouse page. There is a wide variety to chose from including smartphones, laptops, tablets, home & kitchen appliances, and thousands more.
• Outlet
If you love to shop for bargains in clearance and overstock sections, don't miss the Amazon Outlet Store. This is where you'll find Amazon's markdowns and closeout deals in one convenient place. Check back often because Amazon adds more products daily.
• Free Prime Membership
If you are a student (of any age), you can receive Amazon Prime benefits for free for a trial period of six months.
And after your six-month trial, your Prime Student membership makes you eligible to receive a discount on Amazon Prime.
Prime Student membership includes:

o Free Delivery on millions of items, including 2-hour grocery delivery, perfect for those late-night study sessions

o 30-minute early access to select Lightning Deals

o Prime Video featuring unlimited streaming of thousands of movies and shows

o Amazon Music Prime

o Amazon Photos with free unlimited photo storage

o Prime Gaming exclusives and free in-game loot
How to Get Promo Codes for Amazon
Since it is extremely rare, people always seem to ask "where can I get promo codes for Amazon?"
These may be a little difficult to find, but there are some websites that offer promotional codes that deliver extra Amazon discounts at checkout.
One of the best and most reliable places is PromoCodesForYou.com.
The team at this premier coupon site scours the world wide web to bring you the top deals you can actually use. Plus, PromoCodesForYou.com takes the time to verify each coupon code so you don't waste your time. Just type "Amazon" into the search bar and the available discounts will pop up. It's that simple.
So, before your check out of your Amazon cart, stop by PromoCodesForYou.com to get the best deal and coupon codes around.
How to Get Gift Coupons for Amazon
Believe it or not, there are ways to earn Amazon gift cards to help you pay for things throughout the year. And, getting these gift cards is pretty simple.
One of the easiest ways is with Swagbucks:
1. Sign up on the Swagbucks website for free

2. Earn points for answering surveys, watching entertaining videos, shopping online, and more

3. Redeem your points for free gift cards to use on Amazon
It's a great way to make and save money when shopping at one of the world's largest online retailers.
More Tips and Fabulous Finds
Amazon also offers several weekly email newsletters. Take a moment to subscribe to the one that focuses on Deals and Coupons. It's a helpful tool that lets you view special offers before you start shopping online.
Using Amazon's "Save for Later" option is another great way to save if you don't have to have the item immediately. Putting a product in your cart and then clicking "save for later" will prompt Amazon to send you alerts when prices change.

A Final Word
It's hard to beat Amazon's prices and perks, especially if you're a Prime member. But it's not always easy to find coupons, promo codes, and discounted products.
However, there are ways you can save when shopping on Amazon if you know where to look. Use these tips to find maximum discounts and get Amazon coupons each and every time you log onto this mega merchant.