Back to Top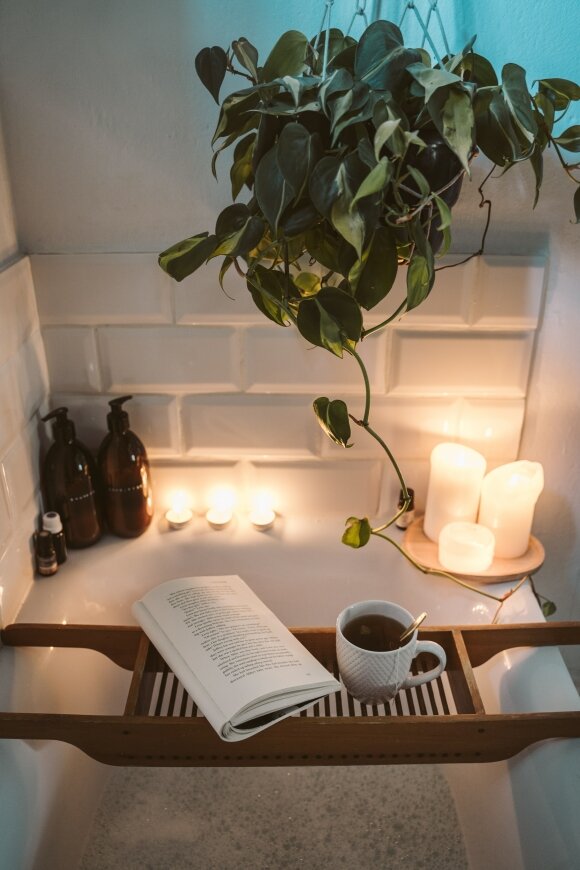 How to Get Bath & Body Works Coupons
Learn how to get Bath & Body Works coupons when you shop for yourself or buy gifts for those your care about to make every purchase more affordable.
by PromoCodesForYou, on March 29th, 2021
Millions of people enjoy the glorious scents of Bath & Body Works fresh fragrances or their hydrating lotions and potions that glide seamlessly over your skin to make it more beautiful. So, it is no wonder that this fan-favorite sells over five billion dollars of products every year online and in their more than 1,600 stores.
Bath & Body Works is the premier place to shop for yourself and for gifts for those you care about most. There is something for everyone from a tempting selection of body care, soaps, and delicious smelling candles.
But these marvelous scents don't always come cheap. You may ask, "are there any coupons for Bath &
Body Works?" The answer is "yes!" and we will show you how to get the best savings in this article.
How to Get Bath & Body Works Coupons
It is easier than you might imagine finding cost-saving coupons for these luxurious self-care products for both women and men.
1. How to Get Bath & Body Works Coupons in the Mail
Not every retailer still sends out coupons to your home. But Bath & Body Works does!
If you are raising your hand and saying "I want to get Bath & Body Works coupons mailed to me," here is what you need to do:
Take a moment to go to the "contact us" page on their company website.
Choose "Mailing List Add" as the topic on the form. This is important so that you can add your mailing address and not just your email address.
Fill out all the details with your street address and zip code.
Then you should be good to go. Before you know it, printed copies of Bath & Body Works coupons for loads of fun products will be waiting for you when you open your mailbox.
2. How to Get Bath & Body Works Coupons by Email
To receive even more opportunities to save, sign-up for email communications.
To do this, go to the same "contact us" page. But this time, choose "E-mail address update" as the topic. As you scroll down, you'll see "Request Type." Click on "Add" and put in your email address.
Yes, it takes a little navigation, but you'll be thrilled when you start receiving savings and promotions on your favorite products as well as the chance to try new items at a discount without lifting a finger.
If you prefer to shop in-store, you can give the cashier your email address when you check out and get these same Bath & Body Works offers sent right to your inbox.
Since they offer products for both women and men, sign-up for your significant other and get double the offers. Men love the fresh, bold, clean scents made especially for them. The full array of men's items includes body washes, shave gels, aftershave balm, deodorizing body sprays, colognes, and more.
By using Bath & Body Works coupons, you'll be able to splurge on the perfect birthday, Father's Day, or "just because" gift for the man in your life.
3. Bath & Body Works Coupons Can Multiply
Regular customers tell us that the more you shop at Bath & Body Works, the more coupons you will receive. By becoming a loyal customer and using the coupons sent to you, you may actually collect additional opportunities to save!
This is especially helpful when you need to purchase hand sanitizers that we now all keep in our homes, our purses, backpacks, and briefcases. But these are not just any ordinary germ-killing formulas.
Bath & Body Works formulas are enriched with shea extract, vitamin E, and aloe while still killing 99.9% of most common germs. They not only keep your hands clean, but they also soften your skin with welcoming scents.
Innovative PocketBac hand sanitizers fit wherever you've got a tiny space like your glove box, or pocket, or desk drawer, or just about anywhere. So, sign-up now to receive Bath & Body Works coupons.
4. Top Offers From Bath & Body Works
When you are ready to buy, visit the website first. There you will find a section called "Top Offers". This is where to go to get Bath and Body Works coupons.
The Top Offers web page is your one-stop-shop for extra savings. It will become your go-to spot to watch for the coupon codes and current promotions on a variety of items from home fragrance favorites to luscious lotions. You may also find discounts on new product introductions.
5. Bath & Body Works Reward Program
Most retailers have some type of reward program. But the one from Bath & Body Works is exceptional!
Bath & Body Works has exclusive member offers and savings with their new rewards program. If you are a fan of these remarkable scents and formulas, rush to sign-up now.
This loyalty plan not only provides a welcome gift, birthday award, and great coupon offers when you sign-up, you will also be eligible for free full-size products. That's right, full-size items can be yours at no cost.
6. Coupon Codes
With more consumers shopping online, there are literally hundreds of discount codes so it makes sense to always search before completing any online purchase. The best advice is to use information from a trusted source that tests and verifies their information. Most legitimate sites indicate how often the data has been used successfully, making it easy for you to see how often the code works.
Remember, when you check out, if it shows a box asking for a promo code, take a few moments to find those extra savings. Just beware of expiration dates.
(NOTE TO MEREDITH TEAM: I did not see that either People Coupons of PromoCodesForYou had Bath & Body Works Coupons, so I did not place much emphasis on this section).
7. Be Willing to Abandon
Some savvy shoppers adopt a "wait and see" strategy. This is when you choose your items and put them in your virtual cart. But instead of purchasing the products, you "abandon" it. A majority of companies will send you an email in the next day or two with a coupon to receive an extra discount off the products in your cart as an incentive to complete your purchase.
Once you have the coupon, it is easy to use Bath & Body Works coupons online. Simply paste the code in the promo box and click" apply." Make sure your discount has been taken off of your total and see that you saved with your special coupon on your order.
Time to Shop with Your Bath & Body Works Coupons
For over 20 years, Bath & Body Works has created quality products with scents that make you feel joy and happiness. Whether you're shopping for fragrant body care or a 3-wick candle, there are hundreds of quality items perfect for treating yourself or someone you care about.
Fragrances that make you feel like you are on vacation, soft and soothing lotions, nourishing body care, and even effective hand sanitizers that keep your hands from drying out are all available from Bath & Body Works.
Perhaps best of all, you can return anything, anytime for any reason with their 100% Guaranteed Promise.
Now that you know where to get Bath & Body Works coupons, it's time to start shopping. Make even the most lavish gift or self-indulgence purchase affordable when you get Bath & Body Works coupons and drift off to paradise with their tempting and exclusive aromas.