Back to Top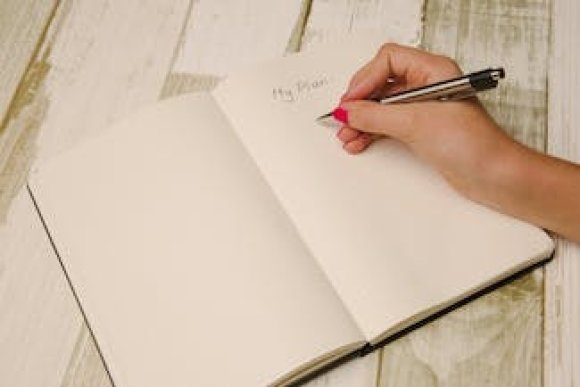 How to Keep Your New Year's Resolution: 4 Ways
by PromoCodesForYou, on January 13th, 2019
The first of a new year is a great time to start fresh. It's a worldwide tradition for people to make 2019 goals and resolutions with the very best intentions of sticking to them.
Unfortunately, for most of us, just a short time later, we abandon those important commitments.
Data reveals that 41 percent of Americans undertake some sort of New Year's Resolution. But only 8 percent of people will actually keep and see them through to completion.
How to Keep a New Year's Resolution
The beginning of the year is often viewed as the ideal time to look for a new job, re-focus on health, improve relationships, or get finances in check.
To help improve the odds of success, we've rounded up four essential tips to assist you in sticking to your goals. These tidbits of advice will help you stay on track and accomplish those sometimes-elusive New Year's resolutions.
1. Keep It Simple and Specific
You've likely heard the acronym KIS (Keep It Simple). This certainly applies when creating your New Year's resolution ideas.
Sometimes people find themselves aiming for a complete overhaul of their entire lifestyle. However, this will only set you up for disappointment. The best approach is to focus clearly on one or two of your most important goals.
Great goals are well-defined and focused. Get as specific as you possibly can. Think about exactly what you are trying to accomplish and the reason and motivation for the resolution.
For example, imagine your goal is to start a more satisfying career. If you truly want to succeed, you'll need to be much more precise.
For example, you might resolve that you'd like to become a graphic designer. Take some time to define exactly what you want to achieve. Do you want to work in-house at a major corporation, or strike out on your own? Do you want to specialize in a specific niche, such as web design, product packaging, or become a general artist?
In order to clearly outline your goals, do some research on the opportunities that match your skills. Regardless of what type of career you resolve to get in 2019, Monster.com is a great place to start your assessment. Not only does Monster offer thousands of job opportunities, they also provide great advice ranging from creating resumes to interviewing tips.
(Get a jump start on your resolution with a Monster.com coupon code!)
2. Start Small
You'll enjoy the greatest success if you break goals down to manageable sections and subgoals. Set clear, well-defined milestones.
For instance, if you are focusing on better fitness and have defined your final resolution as running a half-marathon, begin slowly. Start with a small step such as running for 10 minutes and then increasing to 20 minutes the next month, and then move up to 30 minutes. Keep going until you master your ultimate resolution.
Stay inspired to meet your goals by having a support system and all the necessary tools. Running and other workout aspirations require specialized gear. Set yourself up for success with the proper shoes, clothing, and accessories for the gym or running trails.
(Shop at the best prices with a New Balance coupon code!)
3. Plan a Time Frame
Having this parameter is vital for motivation. Draw up your goals with realistic deadlines.
If you've been out of touch with old friends, and your 2019 resolution is to communicate with them on a regular basis, set up a specific schedule. Talking directly is always best, but even texting to reconnect with an old buddy can work.
Use your Smartphone as a calendar to set reminders for the coming weeks to help keep you on track. You can set reminders to call your Grandma every Monday or text your parents on designated days of the week in order to accomplish this 2019 New Year's resolution.
(Get the most bang for your buck with a Boost Mobile coupon code!)
4. Don't Give Up!
It is essential to realize perfection is unattainable. Minor missteps when reaching your goals are completely normal. Allow yourself to understand that a slip-up is almost inevitable at some point, and never let this become an excuse to give up.
When you falter, recall the pride of your past achievements and don't become overly critical of yourself. If you mess up, immediately forgive yourself and say "I'm starting again now!" Don't give up completely because you ate a brownie and "broke your diet,", or skipped the gym because you were busy.
Everyone has ups and downs. Take a deep breath and resolve to recover from your mistakes and get back on track.
Start Anew
This is a great time of year to dedicate yourself to identifying new year's resolution ideas. Some people focus on changing a negative behavior such as smoking or eating less junk food. Others promise themselves to develop a positive habit such as engaging in regular exercise, volunteering, or advancing their career. Creating goals is a personal process that takes some soul-searching.
January offers a clean slate and a new start. This is the perfect opportunity to make enduring changes and resolve to enhance your life for the better.