Back to Top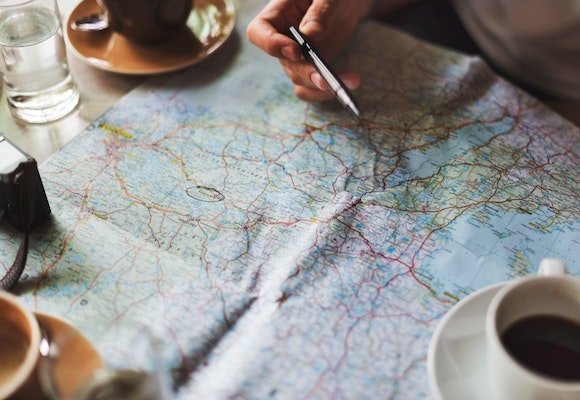 How to Plan a Spring Trip for the Family
by Joe Graceffa, on May 9th, 2018
Spring has arrived and it's time for you and your kids to break out and experience a fun-filled trip together. Now is perfect opportunity to shake off your winter gear and think of warmer times ahead. It's time to explore the best Spring trips for families.
Spring doesn't have to mean wild partying on the sand or out-of-control events by the pool. There are plenty of getaways that provide a wonderful and memorable kid-oriented atmosphere.


But how do you plan a Spring trip for the family? It just might be easier than you think:
The Planning Phase
When everyone participates in the planning process, the excitement surrounding the trip increases. Letting the kids participate gives them a sense of pride and responsibility and allows adults an insight into the joys of family vacationing.
1. Set the Mood. Decide whether this trip is for relaxing, adventure, learning, or exploration. Remember to plan early. Hotels and home rentals book up quickly, so reserve your spot three to four months in advance.
2. Location, Location, Location: Does your gang want to ride roller coasters all day? Maybe the grandparents want you to join them on a cruise. Perhaps your idea of a perfect getaway is cheering on your favorite baseball players at Spring Training games. Defining your location is an important step.
3. Show Me the Money: Taking a family vacation doesn't have to break the bank, especially if you can be flexible about timing when you see a great deal. Flying is often the biggest expense, so you have a smaller budget, you may want to pick a location within driving distance. Either way, sticking to the amount you have decided to spend will give you peace of mind.
The Destination
It is never easy to choose a destination to please everyone. From theme parks to jaw-dropping natural wonders, these locations provide a wide variety of entertainment options and an abundance of family-friendly dining and lodging choices. They are some of the best spots for spring trips for families.
• Orlando, FL
There's no other city in the United States that celebrates childhood quite like Orlando. It is often referred to as the "Theme Park Capital of the World." The feeling that you get when you enter any of the cities insanely popular amusement parks with your children is absolutely exhilarating.
Walt Disney World Resort, Epcot, Universal Orlando Resort, SeaWorld Orlando, Legoland, and others all prove that being a kid is about your state of mind, not age.
But there's more to do here than visit theme parks. The subtropical climate is great for golfing and the downtown city landscape is amazing to explore. Kid-friendly activities like watersports, lakes, wildlife, nature trails, arts, science, and state parks are all waiting to be enjoyed.
Whatever you decide to indulge your family in, hotels are packed with kid-friendly features, from huge waterparks to guest rooms designed specifically for children. And when you use Travelocity to help you book a vacation in Orlando, you'll have enough money left over to buy souvenirs.
(Book all your vacations with great Travelocity coupons!)
• Yosemite National Park, CA
This is one of California's most awe-inspiring natural landscapes and features nearly 1,200 square miles of towering waterfalls, thousand-year-old Sequoia trees, daunting cliff faces and some of the most unique rock formations in the United States. The park is designed with excellent hiking trails through these natural monuments.
Even inexperienced hikers can enjoy Yosemite. Guided tours and climbing lessons are available from local adventure outfitters. Families who travel here experience Mother Nature's wonders revealed in a miraculous and serene way. It's the perfect anecdote to escaping our high tech, plugged-in world and enjoying family time.
• San Diego, CA
It may not have the lure of theme parks, but this southern California city has consistently sunny weather and 70 miles of magnificent coastline. Add to this mouthwatering cuisine, thriving nightlife in the Gaslamp Quarter, and trolley rides through Old Town, where museums and brownstone buildings provide plenty options.
And then there are the seemingly endless beaches to catch a wave, soak up the sun, or just enjoy a leisurely seaside stroll.
Kids embrace Balboa Park in the heart of San Diego. This expansive green space is home to a wide variety of museums and landmarks, along with attractions such as a vintage carousel, miniature railroad, a botanical garden, and one of the country's favorite zoos.
Hotel options range from those that welcome pets to luxury resorts. There are family-friendly hotels in San Diego providing plenty of entertainment, including swimming pools for the kids to splash around in. These San Diego hotels usually have their own restaurants with kids' menus, and the breakfast buffets offer a wide selection of food to kick-start your family's day.
But the best accommodations book up quickly, so don't delay in securing your rooms soon.
(Save money on all your bookings with a Hotels.com coupon)
• North Carolina Outer Banks
If your family wants a bit of history during their trip this Spring, then visit the Outer Banks where you can chronicle our country's milestones.
The world's most famous aviators, Orville and Wilbur Wright took their famous first flight in this area and the pirate Blackbeard fought his last battle in these outer banks.
But this chain of barrier islands off the coast of North Carolina isn't just for history buffs.
There is fishing, windsurfing and wildlife watching attract adventurous types, not to mention the 3,000 shipwrecks you can explore by scuba diving. Families gravitate toward the beaches, mini-golf courses and the North Carolina Aquarium for a variety of experiences.
The region also features remarkable old lighthouses, rugged dunes, and secluded beaches as well as adventurous water sports to form a unique seaside destination.
This locale is ideal for those looking to skip the overly touristy attractions and head straight for the unspoiled beaches. You won't find big nightlife, but you will find an abundance of natural beauty.
Take these ideas or create your own to escape your daily routine with an unforgettable family vacation. Ultimately, it is the memories that you'll create on a spring trip for the family that will be the biggest reward.