Back to Top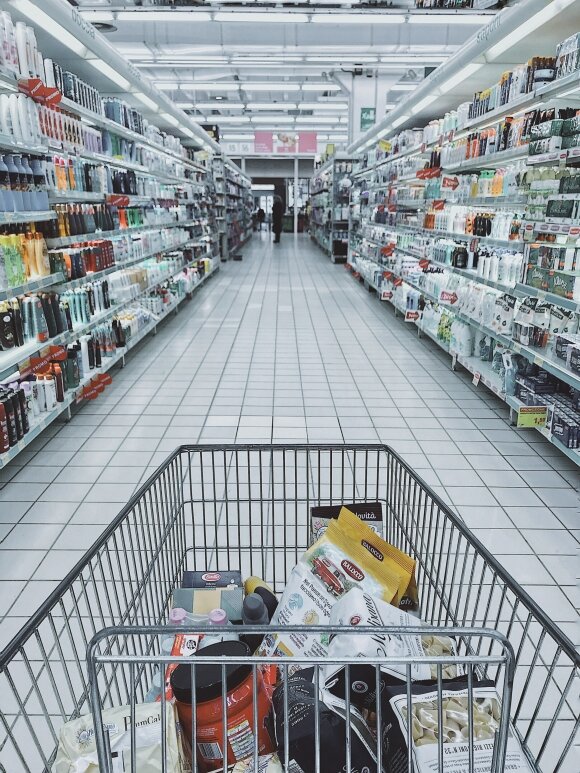 How to Save Money at Walmart
As the largest retailer on the planet, Walmart has always offered the lowest possible prices with a high level of consumer service. However, instead of taking for granted that Walmart has low-cost items, try these eight simple ways to save money at Walmar
by PromoCodesForYou, on May 28th, 2020
Too often, when retailers become mega-merchants, they lose their focus on customer service and raising prices.
That certainly is not the case with Walmart.
As the largest retailer on the planet, Walmart has always offered the lowest possible prices with the highest level of consumer care.
Walmart is well-known and admired for their Everyday Low Prices (famously known as EDLP), coupons offers, Rollback prices, free grocery pick-up, weekly deals, and so much more. They are determined to remain the low-price leader.
Best Walmart Savings
Getting everything from groceries to electronics under one roof for the lowest prices seems like a dream. But it can be a simple reality when you shop at Walmart.
However, instead of taking for granted that Walmart has low-cost items, take time to dig a little deeper. Here are eight simple ways to save money at Walmart.
1. Rollback Prices are temporary price reductions that offer considerable discounts on a large range of items. You'll find Rollbacks throughout the store and online. From Walmart's baby savings to automobile tires and products, taking advantage of Rollbacks is a great way to get the best Walmart deals.
2. Price Match Guarantee protects customers from paying a higher price at Walmart than a competitor. Since Walmart.com is committed to providing the best prices every day, if you find a lower cost from another retailer on an identical, in-stock product, Walmart will match it. You can't ask for more than that!
3. Use Coupons
Just because you expect Walmart to have the lowest prices doesn't mean you can't save even more by using coupons. Coupons are extra helpful when you want the best Walmart grocery savings.
There are a few unique tips that will help you find the best coupon discounts at Walmart:
a. Before you shop, check couponing websites, like PromoCodesForYou.com. You'll find spectacular opportunities to save on all sorts of items from food to household items. Plus, free shipping offers are common on these third-party websites. (If the People Coupon website for Walmart is live, it can be added here)
b. Sunday newspaper inserts feature manufacturer coupons are honored by Walmart and a good way to get a discount on the products from the brands you love. You can save on your favorite brand and most of these coupons have long expiration dates.
c. Walmart.com has their own coupons and Weekly Ads you can view online. The coupons can save you big bucks on items you are familiar with and use often.
4. Coupon Overages. Speaking of coupons, Walmart discounts go beyond other retailers. They are one of the only stores that allow coupon overages. This means if you present a $2 coupon for a $1 item, they'll give you the item for free and allow you to keep the difference (the coupon overage).
5. Generic brands at Walmart are under a variety of labels such as Great Value, Equate, Spring Valley, and more. These proprietary Walmart brands are typically less expensive than other national brands. Walmart's house brands are found in many categories including food, over-the-counter medications, clothing, vitamins, and house supplies. By choosing Walmart branded items, you can see significant savings at the register.
6. Clearance Items. On the Walmart website, you'll discover a "Clearance" section for most categories. If you shop in-store, the majority of the lowest priced items are stacked at the ends of aisles. Although clearance items are often seasonally determined such as heavy winter gear as spring approaches, or swimsuits and pool toys around Labor Day, you can save a considerable amount on items that will be discontinued or will be changing their label.
Savvy experts say that there is a secret to understanding when an item is at its lowest clearance price. The secret is in the price tag.
• Traditionally, anything that ends in a 7 is still selling at full price
• If the price ends with a 5, it's likely been discounted once
• And any item with a price ending in 0 or 1 is on final markdown
But although the majority of clearance prices end in 0, there are exceptions. So be sure you check the cost against its original price.
7. Walmart App. Downloading the Walmart app gives you access to exclusive discounts that you wouldn't see anywhere else. The app also lets you pay for purchases with Walmart Pay, and you can even order your prescription through the app. The convenience of the app allows the ability to pick-up the items you order. This can be a helpful feature that will save you time and effort. Quite simply, the app is a smart way to shop and allows you to simplify your life while saving money at Walmart.
8. Cash Back. Previously, there was a program called Walmart Savings Catcher for saving money. But now that it has been discontinued, there are still other great ways to save. Apps like Ibotta can earn you cash back on everyday purchases, and Walmart consistently has more Ibotta offers than most other stores.
Walmart Savings for All
An estimated 95 percent of U.S. consumers shop at Wal-Mart and there are ways for each and every person to use exceptional money-saving strategies at this mega-giant. There are plenty of Walmart deals and discounts that will allow you to keep as much money in your pocket and get through the checkout lane for less on every shopping trip.