Back to Top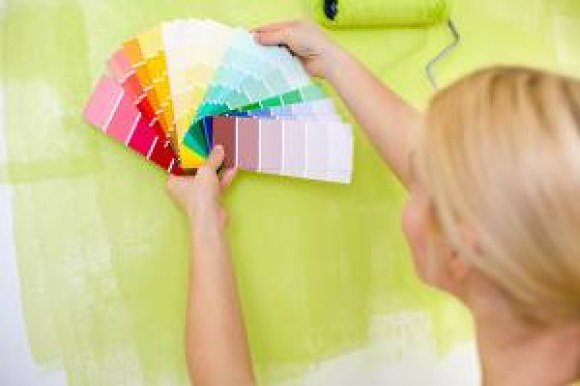 How To Save On Home Improvement Projects
Save a significant amount of money on your home improvement makeover by following these steps!
So you say you are ready to become a "Do-It-Yourselfer" and can't wait to get started. You are filled with anticipation imagining the money you'll save on the multiple home improvements you've planned.
It's true that DIY can be the ultimate money-saving tool. The first is to leave you pride at the door and realize that you may require guidance to get started on the adventure of DIY home renovation projects.
If you are feeling a bit overwhelmed, a good place to begin is at your local home improvement store. There is no better source of support and advice for home renovations than Lowe's.
Founded in 1946, today Lowe's operates over 1,800 home improvement stores with an average of 36,000 items on their shelves. As a result, there is likely a Lowe's center just around the corner that has exactly what you need, when you need it, for your renovation.
For the DIY individual, Lowe's stores offer educational workshops to teach and assist you with your home improvement ventures. These Lowe's professionals also provide money saving tips on your design. And if you really get stuck, Lowe's will help you turn your renovation project from do-it-yourself (DIY) to do-it-for-me (DIFM) mission.
Regardless of your level of expertise, you can save a significant amount of money on your home improvement makeover by employing these few steps:
1. Plan around deals
Look for deals before you start remodeling. If you want to update your kitchen, keep an eye out for specials on countertops, cupboards, doors, windows and other materials.
2. Don't move plumbing
Moving drain lines is costly. According to MSNBC, just relocating the kitchen sink can cost $2,000. Plan your remodel around the current plumbing. Adding or moving electrical outlets is also expensive.
3. Stick to stock sizes
Look for standard sizes when you purchase materials. Renovations that include custom pieces cost far more than the stock pieces sold at home improvement stores.
4. Donate
Hauling away the old materials can get expensive, especially if you're undertaking a large home improvement remodel. Instead, call up your local charity such as Habitat for Humanity. They'll pick up anything salvageable for free, and you'll get a tax write-off which will make your renovation feel even sweeter.
5. Ignore trends
Much like clothing fads, you'll probably get tired of housing fads in a few years. Instead, stick to the classics in your home improvement transformation and you'll be surprised at the money you can save.
6. Lighting
Before cutting a big hole in the side of your house and rearranging the framing to add a window, consider a less invasive and less expensive method of capturing light.
Solar tubes are small metal tubes installed between the roof and ceiling to stream in natural light. To brighten up a windowless bath or hallway, for instance, you can install a "light tube." Light tubes are an ideal home improvement solution and a cost-effective way to light interior rooms while avoiding the high cost of adding windows and skylights to a home. These tubular options flood sunlight through your roof or attic and into your home without adding windows or doors.
7. Save on appliances
If your renovation includes upgraded appliances, don't pay full price. For example, appliance retailers have big sales around holidays and once a year when the new models come out. Purchasing a floor model is also a smart way to save money on your home improvement renovation.
8. Plan for the unexpected
Most importantly, always leave a little wiggle room in your remodeling budget for unexpected costs – most remodeling projects have a few unwelcome surprises. And when these shocking revelations appear, you can save money on equipment from Ace Hardware.
No matter the project, Ace Hardware has all the top brands and items you need to do it right the first time. Save on your purchase by choosing from several sweet coupon codes at PromoCodesForYou.com!
The satisfaction and enjoyment from creating a better home environment and is an amazing feeling. Following these tips can help you save on your renovation and learn home improvement skills that'll last a lifetime.
____________________
1. http://www.today.com/home/tips-renovate-your-kitchen-budget-2D80555061