Back to Top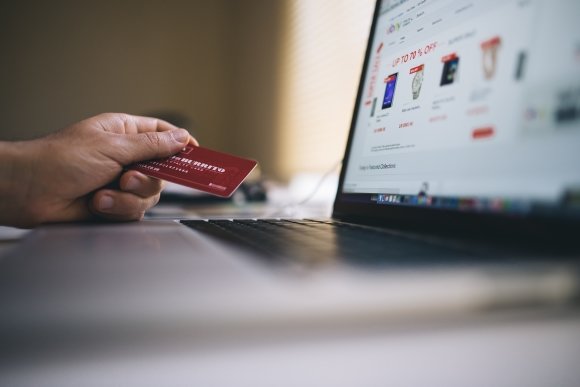 How to Start Couponing
Coupons are the ideal way to save money on just about everything. If you are wondering how to start couponing or if you want to expand your savings, these nine simple tips will guide you to the best way to coupon in today's modern digital world.
by PromoCodesForYou, on December 5th, 2019
You may remember your Mom or Grandma sitting at the kitchen table cutting out coupons from the daily newspaper or a magazine in order to save money on their next grocery store trip.
My, but the times have changed!
Today, coupons are more popular than ever, but the way we acquire and use them is dramatically different. Just like so many other things in our lives, couponing is now available digitally online.
If you're not yet using some form of coupons, you are in the minority. Americans love to save so it's no wonder that over 2.2 billion coupons are redeemed annually by 96 percent of the population.
Don't miss out! It is time to explore how to get started or expand your savings by couponing in the modern world.
Join in the Savings: Couponing 101
It's never been easier to get your hands on valuable deals. Coupons are distributed in countless ways. They can be acquired from apps in the palm of your hand, from cash register tape advertising, through online promotional companies, and even on the manufacturer's own website.
Here are nine simple steps for how to start couponing and put extra money in your pockets every day on just about every purchase.
Nine Effortless and Easy Ways to Start Couponing
1. Digital Online Couponing with Apps
It's no exaggeration to say that your mobile device may quickly become your best friend in saving money. Apps are the perfect way to coupon if you don't have the time or desire to clip coupons, or don't want to spend a bunch of money on paper to print out individual vouchers.
Take a moment to download one of the premier coupon apps on your Smartphone. And when it's time to check out, simply have the cashier scan the barcode on your device, and your savings will automatically be deducted from your total. Some apps will also provide cash back on the stuff you would buy anyway.
Download these top coupon apps so you'll have them at your fingertips whenever you shop.
• Ibotta is a free app where you can earn cash back on select products by purchasing an item and providing proof of purchase. Ibotta works in over 300 participating stores, including Amazon, Target, and Walmart.
• Snip Snap allows you to take a picture of a paper coupon, and then, magically recognizes all the text and images, and turns it into a mobile-ready offer. So, when you show up at checkout, all you have to do is show the cashier your phone.
• Whole Foods makes eating healthy a little less expensive when you scan your QR code (Quick Response) at checkout, available on their app. Prime members receive extra special savings on select items, plus an extra 10% off weekly sales prices. It's the best way to get the most out of every shopping trip to Whole Foods.
• Honey is a favorite computer app available on all major browsers. It automatically finds and applies coupon codes when you shop online. After downloading the app, just click the Honey button during the checkout process and available coupon codes are automatically applied to your shopping cart. Be sure to give it try when you shop on Amazon, because it will alert you if a product is available for a lower price from a different seller. Coupon fanatics say it is just like getting free money.
2. Free Coupons on Websites
There are now websites that do all the heavy lifting for you. These sites gather together a multitude of free coupons and discount codes for a variety of companies. Whenever a box for a promotion code pops up when you are checking out online, be sure to visit PromoCodesForYou.com or a similar website before finalizing your purchase. Whether you're buying a big-ticket item like a computer, booking a vacation getaway, or shopping for home décor, you will find yourself saving on each purchase.
3. Loyalty Programs
Just about every major retailer offers a rewards program that includes coupons. Not only will you get instant savings at checkout, but many will also email you extra customized discounts based on your shopping habits. As an added advantage, becoming part of a loyalty program often earns you free items and early access to new products.
4. Coupons on the Cash Register Receipts
When you shop in-store or when you receive a package from an online retailer, flip over the receipt. Grocery stores, movie theaters, dry cleaners, or just about any other place where you get a printed receipt may offer you savings on future purchases. No matter how much you spend, you will find all kinds of opportunities to save on the back of the register receipt.
5. Newspaper Inserts
Using the Sunday newspaper as a source for coupons may be old school, but it is still one of the best sources for savings.
Inside each Sunday paper are coupon booklets, also known as "freestanding inserts" that can score huge savings on products. These inserts are filled with both manufacturer and store coupons. They remain one of the most worthwhile and popular resources, especially for grocery coupons.
6. Sign Up to Get Coupons
Special offers easily obtained when you sign up for your favorite store's newsletter. You will receive emails and alerts when they have a price break, a coupon, or a new deal. All companies love subscribers and these merchants are happy to reward their devoted customers with special promotions and freebies.
To maximize your coupon program, follow the corporate social media sites of those stores where you shop the most. You'll frequently get opportunities at flash sales and bigger savings than are available anywhere else.
7. Best Printable and Mobile Coupons
Great coupons can be had for free at such sites as mega manufacturer P&G (makers of Tide, Bounce, Gain), Charmin products, Betty Crocker, and Purina for your four-legged family members. Take a moment to visit the manufacturer's website of the products you want to save money on and you'll discover dozens (and dozens) of coupons that traditionally have long expiration dates.
Prefer to shop online? No problem.
• Amazon offers grocery coupons for everyday items
• On any given week, Target offers coupons in more than ten categories, including popular household items
• Walgreen's online coupons feature over 300 products, so you can find exactly what you need and save money
8. How to Start Couponing at Walmart
Still not sure if couponing is worth the effort? Consider combining Walmart's everyday low prices with coupons and experience phenomenal savings. This can be especially valuable when you use the Walmart grocery coupons specifically for your local store. It's simple, quick, and can yield significant deals.
Most Walmart stores allow coupon overages. This means if you present a $2 coupon for a $1 item, they'll give you the item for free and allow you to keep the difference (the coupon overage).
9. How to Start Extreme Coupon for Super Savings
For some people, couponing isn't just a way to save money, it's a way of life. These shoppers have advanced their skills in finding extraordinary deals. They are a special breed that are willing to devote a considerable amount of time to the couponing process.
Extreme couponers use specific strategies to maximize their hard-earned dollars:
• They are expert planners and use a manufacturer's coupon and a store coupon on the same item for maximum savings
• They are willing to wait for a store to have a sale, and then use the coupon on that item (just watch out for expiration dates)
• They strategize to use two coupons on a buy-one-get-one-free sale (called coupon stacking)
• They are willing to take the time to write a letter to manufacturers and tell them how much they like their products and as a result, they are often sent coupons
But beware; there is a downside to this over-the-top form of using coupons. Too often extreme couponers don't purchase an item when they need it, but rather they buy it when they can get it at the lowest price. This can result in waste and actually losing money. It is important to only buy what you need and what you can use. Otherwise, it's not really a bargain at all.
How to Start Couponing for Beginners
Perhaps the most vital lesson for couponing, especially if you are a novice, is to stay organized. If you don't have a good system for categorizing and managing coupons (online or printed format), you'll likely give up and watch all those savings pass you buy.
It's always smart to take out or download the coupons you will be using prior to shopping so that you have access to them at your fingertips. This will also help to avoid the temptation to purchase products impulsively.
The Benefits of Couponing for Everyone
Couponing is a great way to get discounts, stay on budget, and save money. And today, with digital and printed options, it is easier than ever.
Don't leave money on the table. It's time to learn how to start couponing and save on every shopping trip.