Back to Top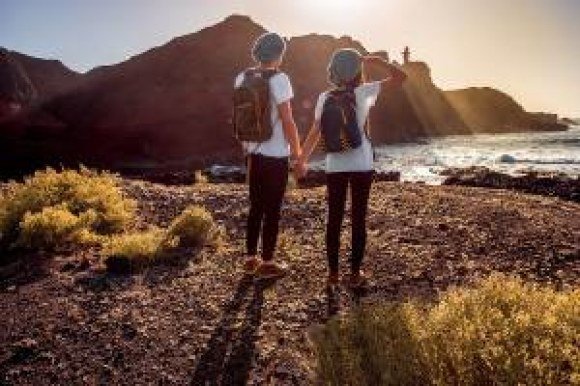 International Travel Checklist
Click here for the Top 5 Most Visited Cities in 2015!
Traveling the world is, for many people, a passion. Last year, a ranking of the most visited cities worldwide was published and here are the top 5.
1. London, England
2. Bangkok, Thailand
3. Paris, France
4. Dubai, United Arab Emirates
5. Istanbul, Turkey
If you are ready to join the adventure and book your international adventure to one of these or other exotic locales, CheapOair is a great place to begin. Since its inception in 2005, CheapOair has become a top five online travel agency.
Here are just some of the reasons why CheapOair is rising to the top:
• CheapOair is passionate about caring for their clientele by offering diminished hotel rates, car rentals, and flight deals for over 60 nations. And you can find even more savings using the promo code at PromoCodesForYou.com
• Many of CheapOair employees are engineers focusing on the ease of using their website for the flight search and booking process
• CheapOair offers 24/7 customer service
• None of the CheapOair contact centers are outsourced, and each telephone operator is also available for live web chat
But booking your flights and hotel are only the first part of international travel. You'll want to be prepared for just about anything when traveling to other countries, so consider this international travel checklist as a reference:
Travel documents
• Make sure your passport and visa are up to date and that they are easily accessible.
• Don't pack these documents away in your suitcase and check your luggage. Your passport is required to be shown several times prior to boarding your international flight. One of the best accessories to purchase for international travel is a Passport Wallet. They are available just about everywhere and allow a designated place for your passport for easy access. Some can even be hung around your neck so it never gets lost!
• Remember, kids need passports, too
Vaccinations
• Visit the Centers for Disease Control and Prevention website to find out health information and vaccination requirements for your destination. For maximum protection and to assure you don't have any adverse reactions, you should get any required shots six weeks before departure.
Transportation
• If you plan to rent a car or drive at your destination, find out whether an International Driver's License is required or if your U.S. license will suffice.
Communication
• If you plan to use your US mobile phone, contact your provider to enable international calling
• Consider signing up for an international calling, text, and/or data plan, and be sure to confirm voice- and data-roaming fees
• Remember phone gadgets and accessories for international travel are useful and often necessary. For example, one of the essential accessories that you might find convenient to have with you on your trips is an extra battery
• Download any apps you might want to during your international travel, such as translator apps, maps and transit schedules
Currency
• It used to be that Traveler's Checks would work in just about every country at every location. This is no longer true, so experts advise that you stock your wallet with just one or two credit cards.
• It is always a good idea to call the credit card issuer shortly before you leave to inform them of which countries you will be visiting. Otherwise, your credit card could be denied, and you'll be left without a way to pay for that stunning pair of Italian leather boots
• A key accessory when traveling is to keep your credit cards in an RFID-blocking wallet. RFID accessories feature a protective shield that guards your personal data and prevents your credit card from being scanned
Insurance
• Do your homework and decide if you want to buy travel insurance
• Travel insurance can minimize the considerable financial risks of traveling such as accidents, illness, missed flights, lost baggage and more. After all, if you are riding a camel at the Pyramids and fall off, it could costs thousands to get you the proper medical attention.
Personal Essentials
• Packing light on international travel is very helpful. But there will be some specific personal health and beauty items that you will want to bring from home
• You already know to pack only travel-friendly containers that meet TSA's size regulations. Experts offer this important tip: if you're filling your own bottles with health or beauty items, leave a bit of room at the top, so the container will be less likely to explode with changing air pressure on the plane
• In advance of your travels, put together a list of the most important health and beauty items such as a make-up remover, sun screen, hand sanitizer and consider purchasing mini-sizes of these essentials
• Of course, if you require prescription medications, bring them along in their original containers
There are more detailed international travel checklists on the internet, but the objective is to be prepared when you travel abroad. Before you jet off to faraway lands, ensure that you've packed appropriately and your travel plans will go off without a hitch.
Remember, it all begins with the perfect flight with the great service and deals from CheapOair. And you'll save even more when you book your journey using the CheapOair promo code from PromoCodesForYou.com.
________________
1. http://newsroom.mastercard.com/digital-press-kits/mastercard-global-destination-cities-index-2015/
2. https://en.wikipedia.org/wiki/CheapOair#cite_note-Skift-2