Back to Top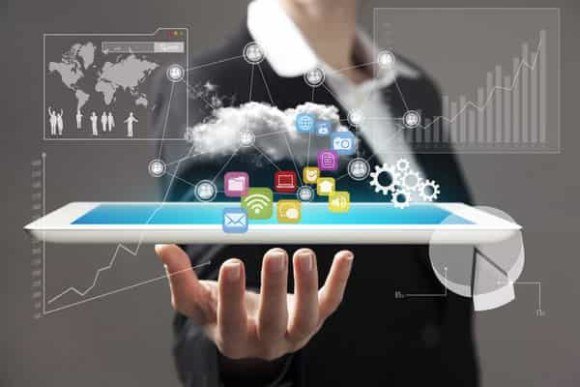 It's New Technology Season!
If you are passionate about the most recent technology launches, your first stop should be Verizon. Their deals simply cannot be beat.
Technology development is ever changing. It is an intensely dynamic field with new inventions being launched all the time. What's new today will likely be old before we know it. If you are passionate about the most recent technology launches and you want to learn or try or buy the latest electronic devices, your first stop should be Verizon. They not only have the latest gadgets, Verizon deals simply cannot be beat.

New on the Scene
Breaking onto the scene this past week were some exciting and fresh communication models from Apple. If these new products peaked your interest, you'll be interested to know that Verizon has them all, ready to order online or purchase in store when they are released. Here are the highlights of the new Apple offerings:

• The iPhone 7 dramatically improves the most important aspects of the iPhone experience. It introduces an advanced dual-lens camera system for sharper photos. It has the best performance and battery life ever seen on an iPhone. It contains two immersive stereo speakers and the iPhone 7 boasts the brightest, most colorful iPhone display so far. And it is (finally) splash and water resistant. Similar to the previous model, two sizes are available. The iPhone 7 is available in 32GB, 128GB, and 256GB and looks every bit as powerful as it is.
• AirPods deliver a completely new concept to Apple and will be available for purchase in October. They are the wireless and effortless version of traditional ear bugs. Just take them out and they're ready to use with all your devices. Put them in your ears and they connect instantly. Speak into them and your voice sounds clear. AirPods combine simplicity and technology together like never before. The result is something completely fresh from the pioneers of mobile communication.
• Apple Watch Series 2 features built-in GPS and is water resistance to 50 meters. A new lightning-fast dual-core processor and a display that's two times brighter than before make it easier to use in all types of lighting. It contains countless features that help you stay active, motivated, and connected.
If you're tempted by these new devices, you're not alone. The reputable PEW Institute reveals that nearly two-thirds (64%) of U.S. adults own a smartphone and more than 230 million iPhones were sold in 2015 alone.
But Wait…There's More
Verizon has a complete display of available Apple technological products. But they don't stop there. Verizon is also an outstanding source for android phones, the latest Samsung mobile devices, mobile phone accessories and more.
Samsung has introduced their latest entry into the Smartphone world, namely the Galaxy Note 7. The Note 7 is a beautiful, capable Android phone that showcases Samsung's best in design, battery life, speed and features. The 64GB base model leaves plenty of space for photos, videos and games. Its stylish appearance includes wraparound glass, precise S Pen and a brilliant screen that is ideal for artists, architects and people who would rather write with their own hand than type on a screen. The Note 7 takes great photos, is water resistant and includes an expandable memory slot. Check with your local Verizon store for updates on the resolution of this mobile phone's battery issues.
Save on Everything
Verizon deals are beyond belief and better than ever. Log onto their website and you'll see a special tab showing their hottest offers. At Verizon, you can trade in select models of your old phone and get up to $300.
Save even more at PromoCodesForYou.com with Verizon promo codes for extra savings.
Regardless of which Smartphone you choose, spend time investigating the network and plan for your new phone as well. Choosing a carrier can sometimes be more difficult than choosing a cell phone. The new Verizon plans have options to fit every lifestyle and include great features such as carryover data. Plans come with the opportunity for more data and unlimited talk and text. There's never been a better time to shop or switch to Verizon.

According to the Wall Street Journal, "Verizon is widely considered by industry experts as having the best network. … Verizon's low-frequency spectrum penetrates buildings and travels long distances—meaning you're likely to get a good signal indoors and in rural areas."
September is a special time of year for mobile gadgets and there are some exceptional new devices available. If you are the type of person who craves the most current Smartphone, then this is certainly your favorite season of all! Check out PromoCodesForYou for the best Verizon Wireless coupons and promo codes.