Back to Top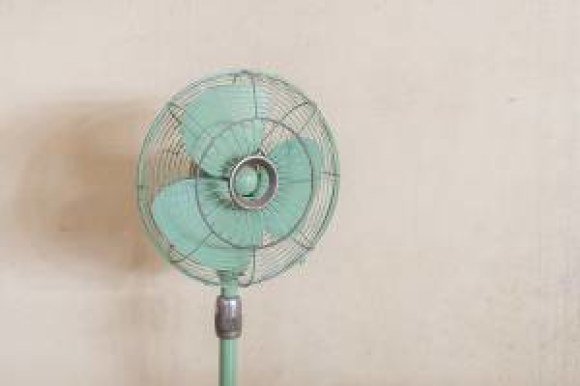 Keep Cool This Summer For Less!
These tips can help you beat the summertime heat without breaking the bank!
Everyone loves summer! It's that glorious time of the year when the weather finally warms up and the chill of winter is forgotten. Regretfully, the beaming sunshine can become stifling. But fear not! There are energy efficient ways to keep cool. And when combined with an occasional dip in the pool, these tips can help you beat the summertime heat without breaking the bank.
Draw the Shades
Closing your blinds and curtains during the day can naturally cool your home by blocking heat that otherwise would have come in through your windows. Up to 30% of unwanted heat comes from your windows. Utilizing shades and window coverings is not only an energy efficient method for cooling your home, it can save you up to 7% on your bills and lower indoor temperatures by up to 20 degrees. In other words, closing the blinds essentially prevents your home from becoming a steam room or hot box.
Table Fan Magic
Filling a mixing bowl with ice (or something equally cold, like an ice pack) and positioning it at an angle in front of a large fan is a simple solution to keeping cool. This allows the air from the fan to whip off the ice at an extra-chilled, extra-misty temperature. The cool breeze is like magic, it is energy efficient and makes sleeping without air conditioning tolerable.
Ceiling Fan
These engineering marvels can save you some serious cash since they operate at a fraction of central and window air-conditioning units. They also work great in tandem with your air conditioning. If you use air conditioning, a ceiling fan will allow you to raise the thermostat setting about 4°F with no reduction in comfort, saving loads of money.
Counter Clockwise
Whether you know it or not, your ceiling fan needs to be adjusted seasonally. If you set it in counter-clockwise rotation in the summer at a higher speed, the fan's airflow will create a wind-chill breeze effect that will make you "feel" cooler. This counter-clockwise movement at higher speeds moves the air to feel more like a light wind.
Windows and Natural Ventilation
Seems like a no-brainer, but using your windows properly can help circulate air around a house and reduce some of unbearable warmth during a heat wave. Keep upstairs windows open to get rid of hot air and leave downstairs windows open to pull in cooler air, and create some much-needed circulation. If you live in a climate where it cools off at night, turn off your cooling system and open your windows while sleeping, as long as it is safe to do so. When you wake in the morning, shut the windows and blinds to capture the cool air.
Tight Seals
Keep hot air from leaking into your home by sealing cracks and openings to prevent warm air from leaking into your home. Add caulk or weather stripping to seal air leaks around leaky doors and windows.
Take a Dip
Just about everyone's favorite summer pastime is cooling off in a pool. The majority of Americans cannot incur the cost of building and maintaining a private pool. But there are loads of other options:
• Check out the pool facilities at your local high school or community college. Most educational institutions with swim teams also have hours open to the public for swimming at a low (or no) cost option
• The YMCA/ YWCA is an outstanding, community-based, non-profit organization that originated in England in 1844. Today, the YMCA in many cities not only offers swimming pool access, but they provide swimming lessons and water exercise classes as well
• Many cities offer families healthy, affordable and safe aquatic activities through their Recreation and Parks Department. This includes lake and ocean options as well as swimming pools
• Overnight and even day camps for kids (and adults) almost always have pools or trips to the beach to cool off
• An occasional trip to a waterpark is a fun, all-day activity for the family and offers a variety of ways to become soaked in pools of all varieties during the hottest days of summer
There is no need for anyone to groan and suffer with the heat of the summer. Nor do you have to go broke keeping cool. With a little planning and effort, you can find resources for splashing around in a pool, implementing energy efficient methods for avoiding the summer swelter in your home and having a wonderful summer.
________________
1. http://www.familyhandyman.com/smart-homeowner/energy-saving-tips/how-to-save-energy-and-cut-cooling-costs/view-all
2. http://www.lifehacker.com/397054/run-ceiling-fans-counter-clockwise-for-summer-savings