Back to Top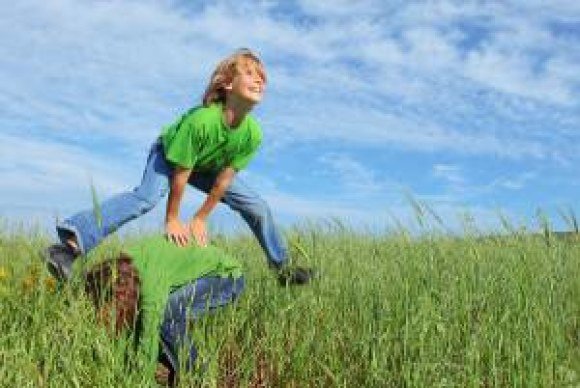 Leap Year: Fun Activities For Your Extra Day
Click here for fun activities and events to celebrate the day!
Leap Year Day is that very unique happening that comes around only every four years, always on February 29th. It provides a perfect excuse to celebrate and engage in fun activities and events. With a little planning, this extra 24 hours during February leap year will be both exceptional and memorable.
Fun Facts about February Leap Year Day
You may recall from elementary school that the earth rotates around the sun once every 365 and about 1/4 days. So, by adding an extra day every four years, we get impressively close to keeping the calendar consistent with the earth's annual trip around the sun.
You'll want to put this one extra February day to good use. After all, since salaries are typically not adjusted for leap year, today you are working for free if you're on a fixed annual wage.
And just one more fun fact about February leap year: Hugh Hefner opened his first Playboy Club on February 29, 1960.
Planning Fun Activities
Now let's get to the fun activities and events to celebrate the day.
• February Leap Year Babies
If your birthday is on Leap Day, congratulations!...you finally get to celebrate your birthday on your actual birth date. Inspirational speaker and author Tony Robbins as well as Calvin Klein model and General Hospital actor Antonio Sabato were both born on Leap Year Day.
Only about one in every 1461 people were actually born on February's leap year day so if you entered the world on this occasion, consider yourself very, very special.
• Fun Activities
February leap year is the perfect excuse to throw a party. Since the name of this special event is "Leap", frogs are typically associated with this day's events festivities.
At your February leap year event, play leap frog to get kids moving and adults to feel nostalgic. You can branch out by planning variety of hopping and leaping contests…even planning a potato sack race provides a jumping good time.
• 29 Inches
Another fun game that everyone can play is "29 inches." Everyone guesses what item in your house is closest to 29 inches. The one who guesses correctly can be the Leap Day King or Queen and wins a prize, or at least a crown.
• Propose Marriage
According to tradition, on Leap Day any man who receives a marriage proposal on this distinctive day absolutely must accept it. In fact, legend has it that if a man refused the marriage proposal from a woman on February leap year day, he would be expected to pay a penalty, such as purchasing a gown or paying money. We are not sure if this consequence was powerful enough to provide an extra incentive to accept the proposition, but why not give it a try?
• Watch the Movie
Did you know there is actually a movie called Leap Year? In this romantic comedy, character Anna Brady plans to travel to Dublin, Ireland to propose marriage to her boyfriend Jeremy. No spoiler alert here…you will have to watch the movie to see how fate intervenes.
• Preserve Time
Preparing a "short-term" time capsule is a really fun activity that can be done with co-workers, family or friends during a Leap Year event.
Simply ask your guests or co-workers to write where they would like to be in 4 years when the next Leap Day in arrives in 2020. Have your guests seal them in envelopes, then put these prognostications in a weather-proof container and bury it someplace "safe."
At the beginning of 2020, mail these predictions to your friends and you'll be astonished at their reactions. Just make sure you remember where you conceal this valuable vault of information and set a reminder four years in the future so you won't forget.
• Teachers and Parents, Too
A similar fun activity can be done in the classroom. Teachers can encourage students to think ahead and list four things they hope to do before the next February Leap Year.
Parents can also inspire their children to write letters to themselves that will be opened on the next Leap Day. You can even include a current photograph to make it more fun. Simply place each child's letter in something simple like a shoebox and hide it in the back of your closet until the next leap year.
Start planning now for this rare occasion. After all, it is an opportunity that comes around only once every four years.
______________
1. http://statistics.about.com/od/Applications/a/Leap-Day-Statistics.htm