Back to Top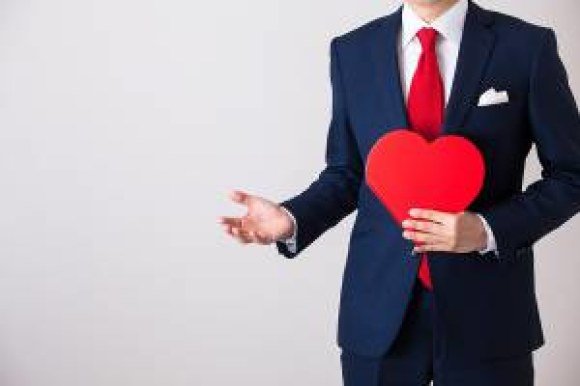 Men's Guide To A Successful Valentine's Day
Click here for Valentine's gift ideas for her!
Are you one of the more than half (54.9 percent) of Americans who plan to celebrate Valentine's Day? If so, you are in good company. A 2015 survey revealed that the average person celebrating their love on February 14th is expected to shell out $142.31.
And just to add to the stress of this day of romance, a 2015 survey showed that 53% of women would actually end their relationship if they didn't get something from their loved one on Valentine's Day.
Men are in quite a predicament to preform to some pretty high standards on this day of love. To avoid being put in the dog house, here are some Valentine's gift ideas for her.
• 12 Pre-Planned Date Ideas. Imagine her stunned facial expression if you gave her a gift that went far beyond just this one day. Consider preparing basket full of 12 pre-planned dates (or however many you see fit). Gather twelve envelopes, and in each one, write down an idea for future dates and put the envelopes in a red basket. It will certainly give your sweetie something special to look forward to each month. This is a Valentine's gift idea for her that keeps on giving!
• Love Coupons. Personalized coupon gifts are always a big hit, and they're almost as much fun for you to make as they are for your special sweetheart to redeem. These romantic coupons can be for activities as tame or as spicy as you'd like. But remember, these coupons should reflect what she desires, not you. After all, this is a Valentine's gift for her. Many women would not appreciate a coupon for "six uninterrupted hours of football viewing."
• Customized Fortune Cookies. A unique way to deliver your Valentine's message of love is in a customized fortune cookie. It is a fresh way to put a smile on the face of someone you care about this February 14th. The message can be a simple "I love you" or a shocking marriage proposal. Other items can be customized as well…even M&Ms!
• Photo Pillows and Blankets. Turn a cherished photograph of the two of you into a beautiful photo blanket or photo pillow. That way she can snuggle with you even when you're not around. The memories are captured forever. This requires a bit of effort…finding the photo you want to preserve and ordering it in time for Valentine's Day delivery. But we promise you'll agree it is worth the time when she opens this one-of-a-kind present.
• Flowers. The average number of roses produced for Valentine's Day in 2015 was an astonishingly 196 million, with 73% being purchased by men. (Interesting to note that 14% of women sent themselves flowers on this day of love).
At FTD Flowers, you'll discover flawless blooms that will impress your valentine. FTD's 24 hour a day distribution, astonishing deals and an exquisite selection makes FTD a cut above the rest. Find deals on FTD flowers with coupon codes from PromoCodesForYou.
Choosing the proper hue and arrangement for flowers can be a bit tricky. Perhaps these color distinctions will be useful:
o Red Roses: A red rose is an unmistakable expression of love. Red roses convey deep emotions.
o White Roses: White, the shade of purity, chastity and innocence are generally associated with new beginnings.
o Yellow Roses: Yellow roses are an expression of exuberance since they easily evoke sunny feelings of joy, warmth and welcome. They are symbols of friendship and caring and indicate purely platonic emotions.
o Pink Roses: Over all, pink roses are used to convey gentle emotions such as admiration, joy and gratitude.
Probably the greatest tip we can provide for Valentine's gift ideas for her is to circle this date on your calendar, set a reminder on your iPhone, put up a post-it note at your office and do whatever you need to do to shop for a meaningful item signifying your love and adoration to honor this day.
But if you drop the ball, 1-800 Flowers can usually save the situation with their same-day service in certain cities. This reliable company is passionate about delivering flowers and assuring they bring a smile to the recipient.
After all, you don't want to be that guy whose relationship ended because they didn't plan ahead and purchase a token of love for the beloved on Valentine's Day.
____________________
1. http://www.usnews.com/news/blogs/data-mine/2015/02/11/valentines-day-spending-to-approach-19-billion