Back to Top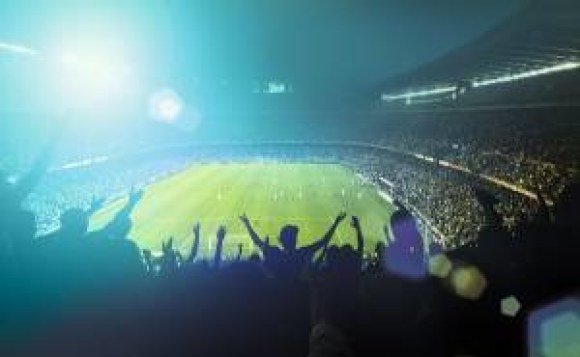 Most Popular NFL Franchises
Who is the most popular football team?
Move over New England Patriots, Dallas Cowboys, Green Bay Packers, Carolina Panthers and Seattle Seahawks—Los Angeles is America's new, up and coming football mecca. The Rams have made their relocation to the City of Angels official, and it seems that other clubs are also considering the move. The Chargers and the Raiders may not be far behind the Rams, allured by what will become the NFL's largest stadium, in Inglewood, CA. Prior to the announcement, Los Angeles hadn't had an NFL team since 1994. St. Louis fans are crushed by the news, of course. It seems, however, that the Indianapolis Colts are actively trying to woo the jilted Missourians on Twitter. So, with all the breakups and shakeups, which teams are the most popular NFL teams?
Seahawks are bringing the excitement.
Arguably the hottest team around is the Seattle Seahawks, with two Super Bowl appearances in a row and a win. Quarterback Russell Wilson also attracts a lot of attention to the team, making the team a fan favorite. Though their fan base outside of Seattle isn't as big as other teams', they also do well in attracting fans to their away games.
Away from home, popular teams still draw fans.
StubHub counted up the teams that draw the most fans when they are playing away from home and here's their list: The Green Bay Packers, The Dallas Cowboys, the New England Patriots, the Pittsburgh Steelers and the Seattle Seahawks. Even away from home, these teams are drawing huge crowds.
A track record of success grows a fan base.
With six Super Bowl wins, the Steelers claim the most Super Bowl wins to date, but "America's team" and often sentimental favorite, the Dallas Cowboys, have five. Both teams have rabidly loyal fans, in part due to their long history of football greatness.
Top talent makes teams more popular.
Seahawks quarterback Russell Wilson topped NFL's merchandise sales list this year. However, Peyton Manning edged Wilson out in bobble head sales. Tom Terrific aka Tom Brady of the Patriots was #3 on the NFL's merchandise sales list, with Aaron Rodgers of the Green Bay Packers rounding out the top five.
Popular teams inspire optimism in their fans.
The Carolina Panthers fans are optimistic about their team's future. The Panthers have been making meteoric rises in popularity since 2014, and that's because of their recent back-to-back division titles and strong seasons past. The perception is that the team is up and coming and that's garnering the adoration of the fans.
We'll see how the newly relocated Los Angeles ball club fares in its new home. Is your favorite team among the most popular? Keep cheering them on! We've got great coupons for you to save on team swag, football gear, tailgating supplies and more.



_____________________
1. http://www.latimes.com/sports/nfl/la-sp-nfl-la-chargers-rams-20160113-story.html
2. http://www.cbssports.com/nfl/photos/most-popular-nfl-players-in-2015