Back to Top
New Year's Eve Style Guide: Look Great for Less
From the perfect dress to the right accessories, this New Year's Eve Style Guide will ensure you look great from head to toe, without having to spend tons of cash.
Finding the perfect New Year's Eve outfit is an epic task, especially if you're trying to look great on a budget. Sure, you want to ring in 2017 looking your very best, but do you really need to spend hundreds of dollars on an outfit you'll probably only wear once or twice? If you've dug through your closet, browsed your favorite online stores, and still aren't quite sure what to wear, you've come to the right place. Whether you're heading to a huge party or keeping it quiet and low-key, you shouldn't have to spend hundreds to look great. From the perfect dress to the right accessories, this New Year's Eve Style Guide will ensure you look great from head to toe.
[Click here for Express coupons!]
Sparkly Dress
The holiday season is one of the few times you can get away with wearing a super sparkly dress. Whether you prefer your sparkles to be big sequins, small pieces of glitter, or a microscopic shimmer, the sky's the limit on New Year's Eve. Heading somewhere super fancy? Pair your dress with a sheer pair of tights, your favorite pair of stilettos, and a statement handbag. Want to keep things more casual? For a more edgy look, pair the dress with a leather jacket and a pair of combat boots, or keep things cute with a pair of ballerina flats and a simple velvet headband. If you don't already have a sparkly dress in your closet, head to a local vintage store or take a peek in your mom's closet. Chances are she has an awesome sequined dress from the 80s that's just begging to be worn.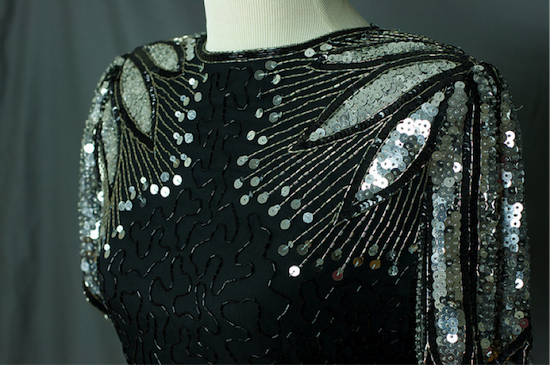 via Jen Gallardo, CC
Simple Hair
When it comes to New Year's Eve hairstyles, keep them simple. It may be tempting to make an appointment with your stylist for a complicated up-do that's packed with bobby pins and hairspray, but why bother? Not only is it an extra expense, but you want to be as comfortable as possible. Whether you're hitting the club with your girlfriends, heading to a dinner party with your family, or staying in with your significant other and a few close friends, you don't want to have to constantly worry about your hair. Hairspray and sweat don't mix, and neither do comfort and a crazy up-do. Instead, opt for a simple, relaxed up-do or leave your hair down. Plus, there are a variety of ways to dress up your hair that don't involve expensive appointments, including headbands, glitter, and statement bows.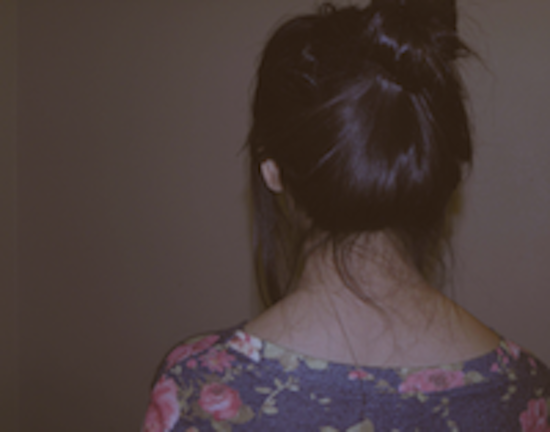 via .bravelittlebird, CC.
Carefully Planned Shoes
Have you ever worn a pair of stilettos that totally killed your feet? Or a pair of new flats that left your feet covered in blisters? Chances are you have, and you understand how a pair of aching feet can ruin an otherwise perfect night. When it comes to New Year's Eve footwear, choose wisely and think about what your plans are that night. If you'll be outdoors, avoid open-toed shoes, as rain and snow are probable. If you'll be on your feet all night, avoid wearing stilettos- after all, you don't want to be that girl who walks around the streets of downtown in her bare feet. If you absolutely must wear a pair of towering heels, bring a back-up pair of flats, and try to avoid wearing a brand new pair of shoes; think ahead, buy a new pair of shoes a couple months in advance, and break them in over time so they're comfortable the night of.
[Get a Nordstrom coupon for clothes and shoes]
Mix Up Your Makeup
Instead of pairing heavy eye makeup with bold lipstick, try something a little different. Unleash your sultry side with a smoky eye that's blended to perfection. Pairing this look with clean skin and a barely-there lip tint will force other partygoers to focus on your eyes, so load on the glitter, mascara, and make sure your brows are groomed. If you'd prefer to keep your eye makeup minimal, focus on dressing up your lips instead. Have you had your eye on a funky lipstick shade from Lime Crime? Now's the time to try it! New Year's Eve makeup doesn't have to be dramatic; sometimes, a hint of glitter can do the trick. Line your eyes with a sparkly liner and keep the rest of your look super-natural for maximum impact. Regardless of your look, save some cash by using what's already stocked in your makeup drawer.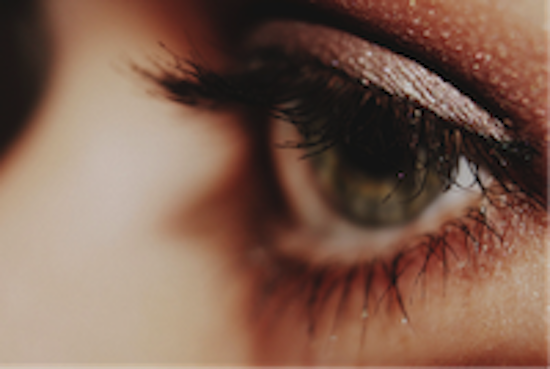 via Helen Thomas Photography, CC
The Right Accessories
Whether it's a vintage clutch, a statement necklace, or a truly unique hat, your outfit can be transformed from "blah" to beautiful with the right accessories. When browsing for New Year's Eve accessories, keep two things in mind: price and practicality. While your grandmother's vintage veil may add the perfect touch to your lacy black dress, is it worth potentially damaging it at your best friend's party? And is that amazing statement necklace really worth $30? Weigh your options, and stick to accessories that won't be a hassle. The last thing you want to worry about on New Year's Eve is whether or not your vintage Chanel purse is safe and sound in the coat room.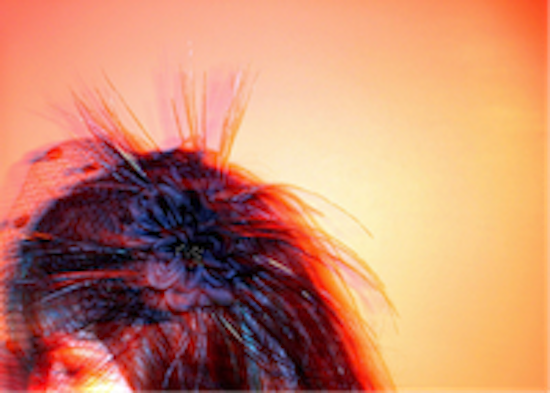 via Meg Trahan, CC
Extra Cash in Your Wallet
Perhaps the most essential part of your New Year's Eve outfit is a few extra bucks in your wallet. Whether you use it to tip the cab driver a little bit extra, buy your beau his favorite drink, or book yourself a New Year's Day mani/pedi, there's no better way to bring in the New Year than with a little extra cash in your pocket. And, with more than half of Americans setting a money related goal in 2017, you may as well get started with the money-saving a few weeks early by making smart purchasing decisions and always keeping an eye out for coupons.