Back to Top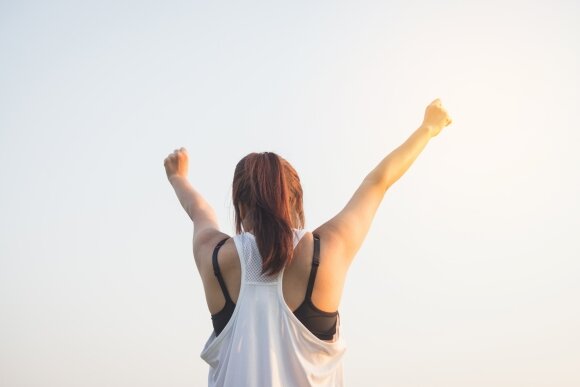 New Year Savings at Foot Locker
by Abbey O'Bryan, on January 29th, 2020
We're four weeks into 2020. Does it feel like it's flown by? Or maybe you're thinking it feels more like January 1st was six months ago? No matter which camp you fall into, you likely set some intentions for this year - admirable goals to become the best version of yourself or to create the life you've always dreamed of. While the failure rate for New Year's resolutions is pretty grim (80% don't make it to February), you owe it to yourself to stay strong. Don't let your 2020 resolutions fall by the wayside. Even if you've slipped, use that as motivation to strengthen your effort to reach for that better life you imagined for yourself.
Exercising more is second only to eating healthier when it comes to the most popular New Year's resolutions. One of the greatest keys to your success is to set yourself up to win. Want to eat more fresh produce? Buy it, wash it, and place it at eye level in your refrigerator. Want to eliminate inflammation-causing sugar from your diet? Keep cookies, cakes, and candy OUT OF YOUR HOUSE! How about your fitness? Have you set yourself up for success there? Get yourself a pair of supportive, comfortable shoes to train in. Buy those 5 pound hand weights and put them on your desk. Unroll your yoga mat at the foot of your bed and do a few poses first thing in the morning and before bed at night. Make sure you have plenty of leggings, sports bras, tanks and tees so you have no excuse not to workout.
Right now at Foot Locker you can save 15% on your order $75+ of footwear, apparel and accessories when you use PromoCodesForYou.com's Foot Locker coupon. Don't let yourself fall into the 80% that abandon their vision by February 1st. You are in the 20%! Renew your commitment to improve your health and physical fitness with a little pick-me-up order from Foot Locker!