Back to Top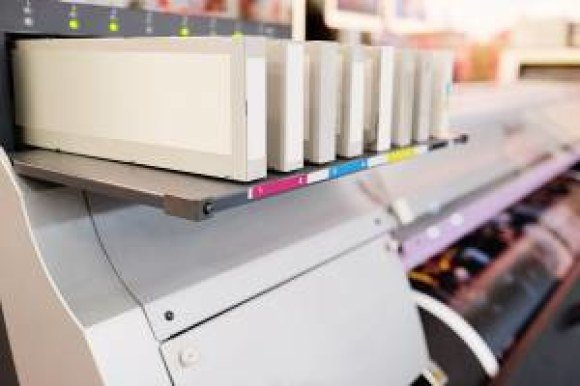 Printer Ink: Seven Sensational & Simple Ways To Save
Try these seven simple ways to save money on printer ink!
The number of people who work from home on a regular basis (and are not self-employed) grew by 89.8% from 2005 to 2013, to 3.5 million employees, according to data from Global Workplace Analytics.
In fact, 77% of people stated that rooms in their homes that are not dedicated as bedrooms would be used as a home office.
With this revealing data, and with today's focus on technology, no one would be surprised to learn that over 83% of the US households own a printer.
Believe it or not, this simple device may be draining your bank account faster than you believe. Printer ink might actually be the most expensive liquid you purchase. Consumer Reports stated that for the price of just one gallon of ink, you could purchase 2700 gallons of milk!
But don't be discouraged. Try these seven simple ways to save money on printer ink:
1. Recycle
If you toss your empty ink cartridges in the trash, you're throwing away cold, hard cash. There are a number of retail stores, manufacturers and "green" business ready and willing to recycle your empty ink containers and even pay you for your good deed. Recycling is an uncomplicated option to save on ink.
2. Printer Settings
Every printer offers a choice for an economy or draft mode. Setting your printer with these alternative options will allow you to save money on ink…and your documents may actually print quicker. Since a great deal of printing is for internal consumption (proofing documents, sharing them with co-workers or family members, etc.) this provides a great option to saving money on ink.
3. Refill
One way to save money on ink is to purchase generic cartridges or have your cartridges refilled. Although some printer manufactures believe refilling cartridges provide inferior printing quality, it might be something to consider for a home office.
4. Print Only What You Need
One of the simplest processes to save ink, as well as paper and time, is to only print the section of the document you need. But be sure to review the formatting of the document before printing. Too many times, people forget to format an Excel sheet, resulting in dozens of unusable pages being printed. Print Preview is a great tool to use to save ink before you push "print."
5. Print in Black and White
Black ink or toner cartridges are usually much cheaper than the color cartridges. Whenever possible, print in black and white or grayscales…not every draft, document or spreadsheet must be printed in living color.
6. Font Choice
Did you know if you change your font, you can save printer ink? It's true! Some researchers found that if you change from Times New Roman to Garamond, it prints smaller letters and uses less ink.
7. Discount Coupons and Companies
By doing just a little research, you will discover opportunities to busy ink at the lowest prices possible.
At 123inkjets, you can purchase just about any type of printer ink online. You'll enjoy fast service, 100% satisfaction guarantee and same-day shipping from this online ink website. Along with remanufactured cartridges, 123Inkjets also offers high quality compatible brand ink cartridges and laser toner cartridges.
123Inkjets must be doing something right…they have been in business since 1999. And now you can take advantage of up to 75% off from 123Inkjets at PromoCodesForYou.com!
There are dozens of online ink companies that can provide you with printer supplies, but you should do some investigation to assure these are reliable organizations. 4inkjets will provide printer supplies for professional results at an affordable price. If you have concerns about reliability, ink and toner products are backed by their iron-clad 2 Year Guarantee. You are assured that when you purchase the remanufactured and compatible toner products at 4InkJets, you'll receive the same level of quality you've come to expect from the original manufacturer, but every one of these items at 4inkjets can be purchased at a fraction of the standard retail price.
As our parents have preached to us, "every penny counts," and one simple way to keep your hard-earned dollars in your own pocket is to save money on ink and consider buying ink online.
_______________
1. http://www.marketwatch.com/story/this-room-is-the-new-must-have-home-feature-2014-12-29
2. http://adverlab.blogspot.com/2009/05/data-how-many-people-own-printer.html
3. http://www.consumerreports.org/cro/magazine/2013/08/the-high-cost-of-wasted-printer-ink/index.htm#graphic