Back to Top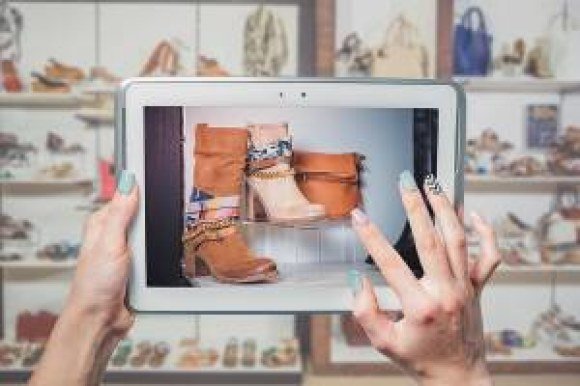 Save A Trip To The Mall
Click here for reasons to shop online and save a trip to the mall.
Our grandparents used to dress up to go shopping for apparel and accessories. Our parents would hang out at the mall and purchase bell bottoms. Today, trendy graphic tees and other apparel are increasingly purchased online. In 2014, retail e-commerce revenues from apparel and accessories sales amounted to 52.2 billion U.S. dollars.
With the unlimited opportunities that online shopping offers, you can find exactly what you need quickly and efficiently. This new-fangled way of shopping would bewilder older generations, but there are clear advantages to buying via e-commerce and saving a trip to the mall.
Convenience
Shopping online is convenient and accessible to pretty much everyone and can be done pretty much everywhere.
• You can find the product you want and buy it without getting out of your pajamas
• Online shopping is never closed and you don't need to wait for the store to open. If you work irregular hours or are very busy, then you probably don't have the time to visit the store anyway
• Shopping online allows you to buy things without battling for a parking space
• Plus, you won't become frustrated waiting in line to pay for your items
One of the more popular items purchased online are graphic tees. These brightly colored fashion items are easier to view on a website. Online shopping allow you to view the multitude of graphic tee designs from a specific retailer all at once instead of plowing through racks and racks of apparel that are all stuck together.
For those who require a bit of education, graphic tees are those T-shirts with a decorative design on the shirt. The image is typically screen printed on the front of the shirt. This type of apparel is super popular today because manufacturers are able to take advantage of techniques made possible by computers and technology.
A graphic tee is always a T-shirt, but a T-shirt is not always a graphic tee!
Since I was a kid, I have been a fan of the Big Dog Sportswear logo, the story of how it was created and how their sportswear has evolved include some of the coolest graphic tees around. On its website, Big Dog Sportswear raves that you can choose from 756 styles of graphic tees.
Big Dog Sportswear was conceived in 1983 by friends during a weekend river-rafting expedition. Before the adventurous group made its way down the choppy white waters, each was presented with a pair of oversized, vividly colored shorts. Everyone loved the shorts and one enthusiastic member exclaimed, "Man, these puppies are BIG!" Thus, the phrase that became the inspiration for the legendary Big Dog name and logo was born.
Big Dog Sportswear produces high quality, reasonably priced active wear and accessories for men, women, and children of all ages. The collection of graphic tees, lifestyle apparel and accessories reflects the most popular activities and sports. Sold primarily online, the Big Dog Sportswear team enjoys poking fun at famous people, current events and pop culture.
Before you grab a graphic tee, hoodie, or pair of boxers be sure to stop by PromoCodesForYou.com for a Big Dog Sportswear coupon and get to saving money. Who let the dogs out…woof, woof!
Variety
Another huge benefit of online shopping is the vast selection. Most physical stores have a limited array of products. They have limited space and can only hold so many items. Shopping online allows you to find countless products that you wouldn't be able to find in a physical store.
BCBG is a perfect example of a merchant with copious quantities and options of apparel. Since BCBG opened its doors in 1989, they have offered the most fabulous dresses, shoes and handbags at affordable prices.
Did you know that BCBG means "Bon Chic Bon Genre…..a French term meaning good taste or style, referring to apparel?
BCBG is a family affair. Founder Max Azria is married to Lubov Azria chief creative officer for BCBG Max Azria Group. He has six children, including Joyce Azria, who was named creative director of BCBGeneration in 2009.
Discover the latest apparel trends at BCBG.com and save more by stopping by PromoCodesForYou.com for the best BCBG.com promo codes.
Great Prices
One of the biggest advantages online stores have over "brick and mortar" retailers is they do not have rental and utility cost, salaries for staff and other expenses to keep the business running. So they can often offer great deals and discounts. And when you check out the amazing coupon codes at PromoCodesForYou.com, the savings become mind boggling.
Easy Search
Online shopping delivers easy search features so you can find exactly what you want quickly. These search tools instantly identify the specific style or type of apparel you desire. Most online clothing merchants allow you to search by type size, category, color and so much more. This is a huge time saver and is a more efficient option that rummaging through racks of clothing trying to find exactly what you want.
Plus, shopping online provides the opportunity to try on the apparel in the comfort and privacy of your own home.
Whether it's time to modernize your wardrobe with graphic tees or freshen up your accessories and dress selections in your closet, the websites of both Big Dog Sportswear and BCBG are great options for purchasing quality apparel that you will love while saving you a trip to the mall.
________________
1. http://www.statista.com/statistics/278890/us-apparel-and-accessories-retail-e-commerce-revenue/