Back to Top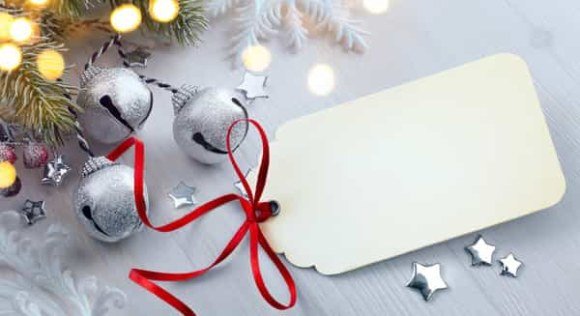 Save Money by Knowing Retail Holiday Planning Secrets
Saving money during the holidays may be difficult, but by learning the habits of merchants, you'll enjoy discounts on everything from gifts to décor this season.
It may be difficult to believe, but big box merchants such as Best Buy and Sears are finalizing their plans for the winter holiday shopping season at the same time kids are going back-to-school. For example, starting this month, in early September, retail giant Target will bring in about 70,000 team members nationwide to train and help their clientele navigate their shopping lists throughout the busy holiday selling period.
According to the National Retail Federation, holiday revenue can account for 20-40% of a retailer's annual sales. It is also the time for both brick and mortar stores and e-commerce retailers to earn customer loyalty based on a convenient and personalized shopping experience. If you have a pleasant time shopping during the crazy winter holidays, then it is more likely you'll return to that store or website throughout the year.
The preparation for Christmas, Chanukah or Kwanza does not just refer to in-store displays or setting up Santa's Village. Major companies skillfully create enticing words to tempt you into shopping with them. There will be a slew of emails to arriving in your inbox before you know it, compelling you to buy items at spectacular savings.
In 2015, studies show that holiday emails were very focused. Approximately 90 percent included special offers, such as free shipping and "percent off" in the form of coupons or codes to lure you into stores or onto e-commerce sites.
Be In-the-Know
Understanding when retailers prepare for the holiday season can help save you money. Be aware of these tactics:

• Online Shopping. Keep a close eye on the entire digital ecosystem. As more of us turn to the web to buy, retailers are upping their game to get in front an increasing number of potential customers. In 2015, holiday season desktop retail e-commerce spending in the United States amounted to $56.43 billion. Tricks of internet marketing include irresistible pop-up discounts when you log on to a website. These offers make it difficult to say "no."
• Mobile Phone Shopping. Expect your Smartphone to become your best buddy this holiday shopping season. In 2014, 51% of holiday shoppers increased their smartphone use to get the best price, match pricing between retailers and for general information on what perfect present to purchase. The percentage is predicted to increase considerably this year.
• Timing. You'll notice that Black Friday deals will start in advance of the traditional day after Thanksgiving. This is especially true for online corporations who are anxious to capture the money in your holiday budget before you even enter a store. The same "early buying trend" can be found for Cyber Monday deals that are available further in advance than ever before.
• Hold the Turkey. Although some stores honor the tradition of staying closed on Thanksgiving Day, many large retailers decided to open their doors and offer holiday savings that were almost too tempting to pass up, even if the turkey dinner was left on the table.
• Open Cart. If you are shopping online but do not finish the checkout process, don't be surprised if later that day you receive an email offering additional discounts to come back and complete the deal. Sometimes good things come to those who wait.
• Sign-up. To find some "secret holiday savings," sign up to receive emails from your favorite stores and get advance notice about sales and insider-only deals.
• Free Shipping. Last-minute holiday shoppers can often get free shipping from over 1,000 online merchants, like Best Buy, with delivery by Christmas Eve. Go to freeshippingday.com for details But be warned…nasty weather can interrupt this wonderful offer. UPS and Fed Ex still cannot control the winter storms.
• Coupon Codes. Promotional codes can save money, add value and offer discounts if you just take a few moments to do research before you checkout of an e-commerce store. When you find a reliable and dependable site that offers coupon codes, be sure to bookmark it so you can come back to it again (and again and again).
The holidays are always pricey even if you're relatively frugal with gift giving. With expensive holiday meals, lights, decorations, it may seem difficult to save money. The truth is that it is absolutely possible to survive the holiday shopping season without busting your budget or going crazy. By learning the habits of merchants, you'll enjoy discounts on everything from gifts to décor this season.