Back to Top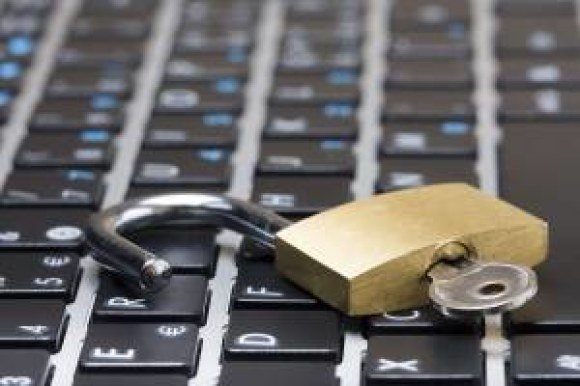 Should You Be Paying For Computer Security?
Click here for tips on how to defend yourself with internet security protection!
Naturally, no one wants to spend money unnecessarily. A new pair of designer shoes or the latest juicing machine may be something you can live without, but regardless of your financial situation, you must assure you have computer security on all your devices. The risk of your technology gadgets becoming infiltrated by malware (software that is intended to damage or disable computers and computer systems) has become almost commonplace in today's society. You can defend yourself with protection from leaders in internet security such as McAfee and Malwarebytes.
Recent data revealed that over 70 million American adults were robbed of their personal information. And as Consumer Reports revealed, this trend of private data being compromised continues to grow and accelerate.
It has become a necessity for every individual to employ advanced methods of building a fortress around their confidential data. Proper computer security software from a reputable company will deliver protection of intimate details from identity theft. Whether you've been notified of a breach or not, it is well worth paying for peace-of-mind when it comes to private information on technology devices.
In the Consumer Reports survey, half of those that were violated and suffered consequences from data theft said they did not change their online behavior afterward. This mistake of not fortifying your data can be devastating. Identity theft is distressing and can take weeks, months and even years to resolve.
Helpful Tips
Whether or not your electronic gadgets have been infiltrated and your data violated, it is essential to implement these few simple steps to lock down your sensitive information away from prying eyes. According to the experts at Consumer Reports, you should engage in these protective measures to develop a shield around your personal data.
1. Be skeptical
Be suspicious of anyone initiating contact with you by e-mail, phone, snail-mail or in person to request private information. Also, never click on links received from unsolicited e-mails. And if you consider responding to pop-ups on your computer that request your username and password, think again (and again and again).
2. Change it up
Alter your password, e-mail address, and username regularly. Add a symbol or number in the middle of your password to increase its strength against being stolen.
3. Upgrade your software security
Do everything you can to protect your computer from hackers. Investigate products that can provide you with comprehensive, multi-faceted technology security software that protects you from viruses, spyware, adware, hackers, malware, unwanted emails, phishing scams and identity theft. Choose a brand that you can trust, like McAfee.
McAfee will secure your digital life on an unlimited number of devices…anytime, anywhere. Apply a promo code from PromoCodesForYou to and enjoy discounts on an array of McAfee merchandise.
4. Surf from behind a firewall
Always access the Internet from behind a firewall. A firewall adds a security layer between your PC or MAC and the Internet. It shields your information and helps prevent hackers from stealing your identity, destroying your files or using your computer to attack others. Quite simply a firewall keeps hackers out and limits vulnerability from malware.

5. Secure your wireless network
You are always at some risk if you access the Internet from a Wi-Fi network. But there is a simple solution to safeguard your precious communications.
Malwarebytes has been tackling the most malicious cyber threats and all types of malware with success for years. With over 100 million downloads, Malwarebytes has a proven track record of securing personal and business computers against the most destructive malware, rootkits, adware and spyware.
Pick up a Malwarebytes code at PromoCodesForYou.com and get the maximum savings on your essential computer protection.
Antivirus programs are essential in maintaining the safety of your accounts. These robust software products from McAfee and Malwarebytes protect your personal data and reduce the annoyance and terrifying encounters of the rising pace of security breaches.
McAfee and Malwarebytes are superior internet technology security companies that deliver products that protect home computers, smartphones, tablets and more. They can help you defend against unwanted cyber intruders.
_________________
1. http://www.consumerreports.org/cro/news/2015/05/70-million-americans-report-stolen-data/index.htm
2. http://www.consumerreports.org/cro/news/2015/01/10-steps-to-fight-identity-theft/index.htm