Back to Top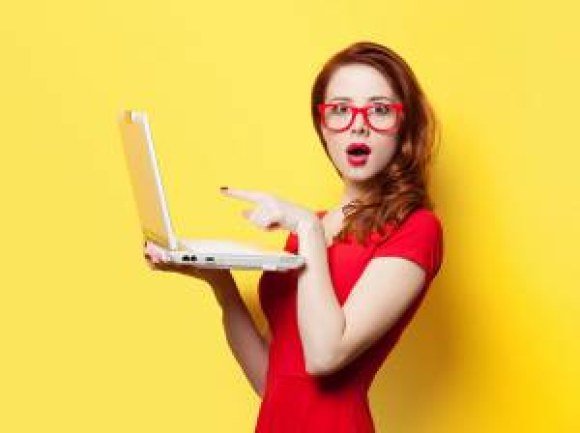 Six Sensational Spring Fashion Trends
Click here for six sensational spring fashion trends!
Women's apparel sales in the United States exceed $ 11.1 billion (that's billion with a "b'). And the upcoming fashion trends will add significantly to that total.
Although shopping for spring fashions has probably not yet entered your mind, the next time you walk into the mall, you'll come face-to-face with a wide selection of spring outfits and warmer weather clothing.
One of the anchor stores in many shopping centers is a name we are all familiar with, JCPenny. In the retail business for over 100 years, JCPenny operates more than 1,000 department stores in 49 states. This makes JCPenny one of the nation's largest apparel stores offering unparalleled style, quality and value.
Over the years, JCPenny has changed with the fashion trends to assure they stay on top of seasonal ready-to-wear styles. Customers will always discover a broad assortment of clothing, right on trend, to fit all shapes, sizes, occasions and budgets. Fashionistas searching for spring outfits will love the JCPenny coupons available on PromoCodesForYou!
As you begin your spring fashion shopping spree, keep these six sensational fashion trends in mind:
1. Ruffles
Shown on the runway in a variety of garments, ruffles popped up all over the place. Some ruffles were big. Some were small. Some were structured. Some were breezy. Some were head to toe. Some were simply a fluttering trim. Whatever the scale or color of ruffles, expect them to be everywhere on just about every spring outfit to provide a flirtatious vibe.
2. Cool Cut Outs
Expect to see more skin on top this year in spring fashions. While off-the shoulder hit it big in 2015, this coming season's take on the fashion trend is a little more dramatic, with outrageous sleeves or cutouts adding just the right amount of appeal. Designers agree that the sexiest slice of skin to show is the shoulder. This fashion trend is sure to be embraced by all because no one has fat shoulders!
3. Welcome Back
The '90s are making a strong comeback for spring fashion on the runways in 2016. Spring outfits were splashed across the runways via greased hair, low-slung pants and everything in between. Expect a touch of grunge and even fanny packs are making an appearance as trending spring outfits. You have been warned.
4. Non-Workout Leggings
Athleisure is hot, hot, hot this spring and many believe this casual spring outfit will be bigger than just any ordinary trend. The category was created from women who are embracing healthier lifestyles, while also demanding more comfort and functionality from their wardrobes. Essentially, this spring fashion trend makes it more acceptable to wear your high-end workout outfit all day, even if you don't work out!
This spring season might be the official fashion trend moment where leggings finally count as pants. They're one of those pieces that people either love or hate, but whatever your thoughts are about this style, leggings dominated the runway. Fashion writers expect that spring outfits with leggings are about to explode everywhere.
But be careful when including leggings in your spring outfit… there are so many ways they can go wrong., And remember, those sheer yoga pants are not acceptable for any spring outfit.
5. Slip On
The slip dress is back and looking slinkier than ever for spring fashion. Trending with scalloped lace trim or layered over fine knit, this fashion trend is simple and easy in warm climates. The feminine silhouette of the slip dress has been rediscovered as a functional layering piece. This spring, you'll find it worn on top of T-shirts, under sweatshirts and over pants.
6. 3-D-Embroidery
2016 is set to be the year of texture and will become in one of the hottest fashion trends for spring outfits. Look for statement-making, three-dimensional embellishments on dresses, tops, jackets or pants (or anything, really). Designers will create this 3D effect with fabrics, embossed look and burnt out fabrics. It is expected that most of these spring outfits will be one-of-a-kind pieces.
Now that you are keen on the 2016 fashion trends, head on over to Kohl's. This leading retailer offers great clothing and spring outfits you'll love. Right now you can save on your next Kohl's purchase when you use these special offers from PromoCodesForYou!
The U.S. apparel industry is constantly changing and fashion trends add new ideas and looks to our wardrobe every season. So whichever spring outfits you dare to try, keeping these styles in mind will allow you to become a fashion superstar in 2016.