Back to Top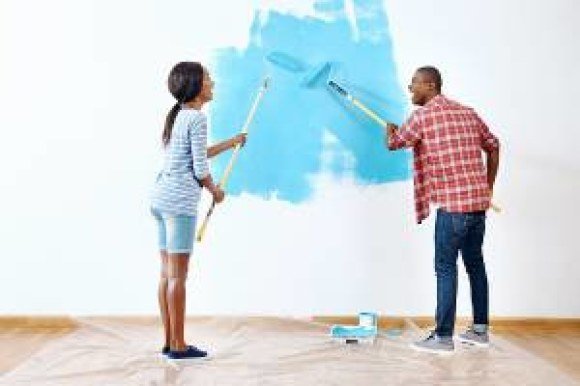 Six Simple Tricks for Renovating Your Home
Renovating your home doesn't have to be overwhelming. Click here to find out how to do a pain-free remodel.
So you've decided not to put it off any longer. The horror and embarrassment of coming home to your stale, unattractive and dreadful décor in your living space can no longer wait. It's time to renovate your home and undertake a refreshing new design in your living space.
If you are considering how to best renovate your home, you are not alone. In 2011, the average spending per owner on home improvement was about $2,370. Faced with a choice of moving or renovating, many homeowners chose the path of remodeling.
Living space design can be tricky, especially when you decide to make it a DYI project. The fact is that living spaces come in all shapes, sizes and styles. To avoid getting overwhelmed, experts suggest these tricks and tips on how to best renovate your home with as little stress as possible:
1. Small Goals. Everyone has unbridled enthusiasm when they first start to renovate their home. Unfortunately, the first time an obstacle is encountered, the excitement level immediately falters.
To avoid early frustration, the first trick is to divide each job up into several small tasks that can easily be accomplished. Otherwise, the renovation will become unsurmountable and you will lose your motivation. Nothing is worse than living with an incomplete home renovation project.

2. Help, Please. In 2014, home improvement stores in the United States generated revenue that amounted to about 144 billion dollars. Experts tell rookie home renovators that they should not be afraid to ask for help at their local home improvement center. After all, you are contributing to their high sales volume, so learning the "tricks of the trade" or attending a workshop is a great first step. There is no shame in requesting guidance on the construction or the actual living space design you are considering.
3. Apps for Living Space Design. Consider downloading living space design and home fix-it apps. These virtual reality rooms allow you to try out paint color, move walls, place furniture and plan your living space without purchasing a single item. For example, Planner 5D is the one of the most extensive free living space design tools. This advanced app allows you to plan the location of windows, stairs and even outdoor landscaping…all with 3D graphics.
4. E-Retailer Support. Some of the best tips on renovating your home come from the companies that supply the furniture and fixtures you need. For example, since 2000, Build.com has been a leading online home improvement retailer, focusing on plumbing, lighting, hardware and appliances. With specialized sites committed to a more narrow focus, you're sure to find exactly what you're looking for to renovate your home.
Even if you are a novice at this living space design project, Build.com supports you throughout your home renovation journey. They provide offer Buying Guides that identify the latest trends and teach beginners how to choose the right products for their home. The best part is that you can use Build.com coupons to save on thousands of products on the site and put the extra money towards your renovation.
5. Keep It Simple. Renovating your home does not necessarily mean you have to tear down walls or construct a new bathroom. Giant retailer Bed Bath & Beyond has been providing affordable merchandise to since 1971 to help freshen up and modernize the look of living spaces
With over 1000 stores nationwide, these specialists in home décor can help identify simple methods to recreate the look of any living space, even if you are just changing the color of your bathroom towels or bedroom linens. Bed, Bath & Beyond can act as your professional consultant, and magically transform the appearance of any room, such as your kitchen, with everything from new small appliances to polka dot dishtowels. Use Bed, Bath, & Beyond coupons to make your money go even further!
6. Last Thoughts. One of the best tips we can pass on to you is a difficult one to implement. As you decide to renovate a living space in your home, be brave enough to purge some of your old items currently in the space. Keeping only the items that bring you joy will open up the space to bring in items that will create new memories.
_____________
http://www.statista.com/statistics/241127/average-per-owner-home-improvement-spending-in-the-us/
http://www.statista.com/topics/1732/home-improvement/