Back to Top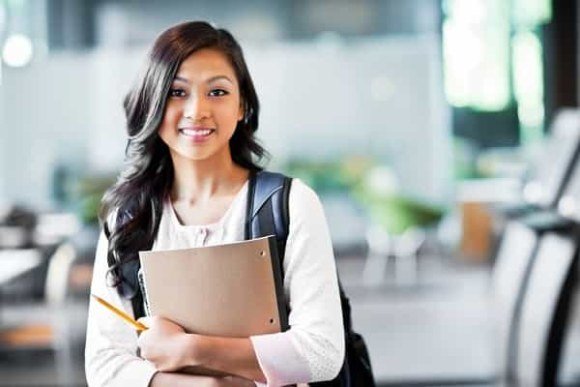 Smart Tips for Freshman on a Budget
Help teach your children how to budget using these tips!
College life for new students is an endless parade of temptations to spend money and run up credit card bills. But this nirvana doesn't last long when reality strikes and a few weeks into the school semester, the money runs out. The freshman experience should include the learning of managing money. You can help teach children how to budget using these tips:
• "Needs" versus "Wants." Every college freshman requires books, food, water, shelter and a comfortable wardrobe. But what is not needed is a $700 Louis Vuitton backpack or a $900 comforter from Neiman Marcus. Your roommate may have gold Dr. Dre headphones, but spending just $75 on a standard model from Amazon is sufficient, even if you want to hear every note and pitch in perfect clarity. Exhibit restraint, take care of the essentials first, and if there's money left over, you can spend the extra dough on extravagant extras.
• Dorm décor. Your dorm room or apartment will not be featured in Architectural Digest, but it should still reflect your personality and be a comfortable place to study and sleep. Decorate frugally since this is likely your residence for only nine months.
For every freshman first few weeks of college are a period of adjustment, so bring some items from home to decorate, like photographs or special quilt. Now, any time you're homesick, you'll have little pieces of home mixed into your new space for comfort and support.
When purchasing furniture for a college living space, choose pieces that are multifunctional. Use storage ottomans to serve double duty, as a chair for your desk while stashing books, blankets and supplies inside.
Since you can't decorate the walls with anything permanent, try adding decals to add color to the drab walls. This dorm décor adds instant charm and are a cinch to remove when it's time to move out. These decals are also great for decorating the door to your room to stand out from everyone else.
And remember to add some color and life to the floor with inexpensive rugs, carpet squares or even a brightly colored yoga mat to bring warmth to the room.
• Be careful with credit. Getting a credit card at a young age is an invitation to overspend. High-interest, annual-fee credit cards can pile on debt quickly. Consider pre-paid cards or even an old-fashioned checking account to help stay on a budget while in school.
• Shop smart for textbooks. Textbooks are one of the largest college expenses. Today, less expensive options include renting books, downloading them for less cost, shopping used bookstores and searching for the best deals online.
Renting college textbooks to save money is an interesting option. This choice has restricted time periods that you'll have access the book, but the prices are usually lower than purchasing a new or used version.
Amazon is has become the largest company offering new, used or eTextbooks for students. And if you're an Amazon Prime member, you'll save even more and get speedy shipping so you can start studying right away. Plus, once your class is over, you can always sell those same books on Amazon for the next term.
Joining Amazon Prime Student, includes additional benefits. With an Amazon Prime Membership for Students, the advantages include free two-day shipping, unlimited photo storage with Prime Photos, exclusive offers and the ability to stream thousands of TV shows and movies.
A college freshman no longer has mom and dad watching over her shoulder. That freedom makes it tempting to spend frivolously. A budget is a responsible step into adulthood that allows young adults to take control of their spending. It may not be easy, but it is a great opportunity to develop healthy financial habits, especially with respect to creating and following a budget.