Back to Top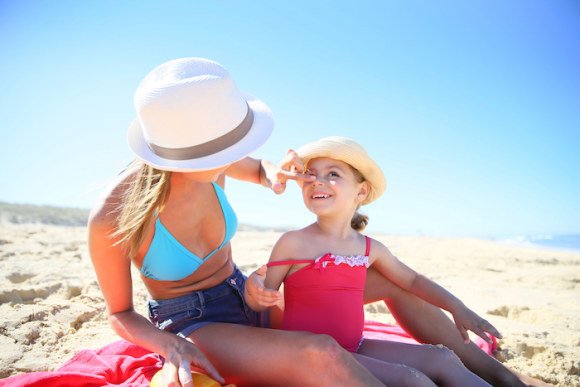 Summer Essentials that Help Protect the Whole Family
Have a safe, fun summer with these essential tips from PromoCodesForYou.com. Find coupons and promo codes from Bed, Bath & Beyond and Overstock.com!
by Joe Graceffa, on August 25th, 2017
The summer is underway! Whether you decide to enjoy this sun drenched season by flying to your favorite local vacation spot or if you travel abroad, or if you're planning a fun-filled staycation, you'll want to protect yourself properly to enjoy the sun and the outdoors to the fullest with the most important summer essentials.
Every member of the family should be cautious when they are outside, but children are especially vulnerable to summer ailments such as sunburn, extreme heat or even tick bites.
But have no fear! These summer essential items will protect the entire family during the heat of the season.

1. Don't Get Bitten!
Good protection against insects, bees and ticks is especially important during the summer when everyone is enjoying the outdoors from sun up to sunset. Every member of the family is especially susceptible to bug bites during the early evening hours.
Besides the fact that a bite or sting is very annoying, an insect may occasionally transmit serious diseases, like malaria, dengue fever, and Lyme disease.
For longest protection, use topical creams with ingredients such as DEET that can last 4 to 10 hours. If you prefer to keep it natural, you'll need to reapply often. Repellents using essential plant oils are believed to be effective only for 30 minutes to two hours. Always apply the insect repellent to exposed skin following label instructions. They reflect the conditions under which each product has been tested.
This summer, whether you're playing in the backyard or taking a camping trip in the forest, be sure to stock up with bottles of protection for the prevention of insect-borne diseases as well as painful or uncomfortable insect bites.
2. Sunscreen.
It is a well-known fact that the UV rays of the sun can be harmful, especially for kids. Protect your skin by using the right level and quantity of sunscreen, the quintessential summer essential. Anti-sunburn products should always be applied to the skin 30 minutes before exposure to the sun.


The American Cancer Society makes a few recommendations in deciding on what sunscreen to purchase:
• Choose a sunscreen with "broad spectrum" protection. Sunscreens with this label protect against both UVA and UVB rays.
• Make sure your sunscreen has a sun protection factor (SPF) 30 or higher. Higher SPF numbers do mean more protection, but the higher you go, the smaller the difference becomes.
• No sunscreens are completely waterproof or "sweatproof." "Water resistant" labeling must specify whether it lasts for 40 minutes or 80 minutes while swimming or sweating.
• For best results, reapply sunscreen at least every 2 hours and even more often if you are swimming or sweating.
• And remember, no sunscreen protects you completely.
If a sunscreen is used in combination with an insect repellent, apply the sunscreen first and allow it to absorb into the skin for 20 minutes. Then apply the repellent and allow it to dry for 10 minutes before sun exposure.
And remember your sensitive lips while out in the sun. They need to be guarded against those nasty UV rays, too!
[Find the best deals on summer skincare essentials with Bed, Bath & Beyond Promo Codes!]
3. UV-protective Clothing & Accessories
Sun protection apparel is beneficial since many people don't apply enough sunscreen or forget to reapply to lotion after swimming or sweating, which actually dilutes sunscreen's effectiveness.
In today's world, we can now purchase specially treated fashions such as shirts, hats, and swimsuits that are designed to filter out the ultraviolet rays. These garments carry a UPF (ultraviolet protection factor) rating. According to the Skin Cancer Foundation, this rating quantifies how effectively a piece of clothing shields against the sun.
The numbers range from 15 to 50-plus, and higher numbers indicate more UV protection. For instance, a shirt with a UPF of 50 allows just 1/50th of the sun's UV radiation to reach your skin. The number is comparable to the SPF (sun protection factor) of sunscreens, which also provide more protection at higher numbers.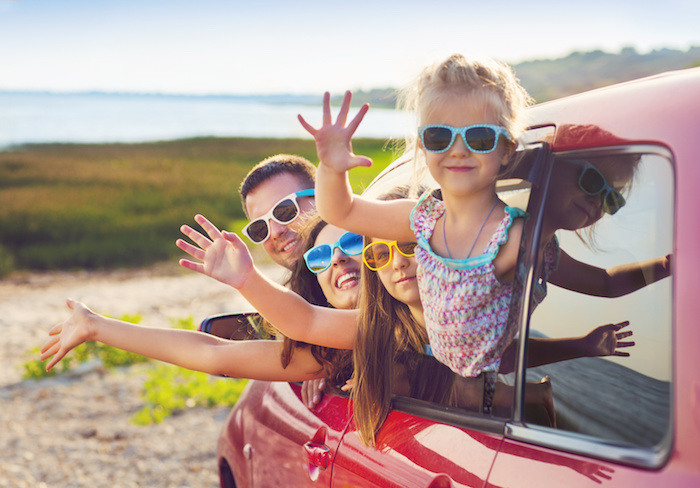 4. Head's Up!
Wearing a sun-protective hat is a simple is an effective strategy for reducing ultraviolet radiation to the face, head, and neck. The trick is to adequately provide shade while making sure that the top section is breathable so that your head will not overheat.
Protective sun hats are available in a multitude of different designs, colors, and shapes. Select wide-brimmed hats (at least 3" in diameter) that shade your face, neck, and ears. Visors are a great option, too!
5. Shades.
By now you've probably spent a great amount of time in the outdoors, but all that sun exposure can raise the risk of eye diseases over time. Your best bet for protection is wearing sunglasses. Use a Sunglass Hut coupon to get the best deals on shades..
From cat-eye and aviator to wayfarer and oversize, there are countless styles and shapes to consider this season. Wrap-around sunglasses work best because they block UV rays from sneaking in from the side.
[Protect your eyes and your wallet with an EyeBuyDirect coupon today!]
But the most important reason to use this summer essential is to provide safety from the sun's damaging rays. Our eyes are sensitive and prolonged exposure to the sun can lead to a variety of ailments. The good news is that no matter what your age or gender, the fashion options for sunglasses are endless. Sunglasses are always cool and are the perfect accessory for summer.
[Shop the latest trends in eyewear with Overstock.com coupon codes!]
Most Importantly…
And the final summer essential…is having fun! Spending time with family and friends while engaging in fun summer activities will make for a summer to remember. Laughter and sunshine are always the perfect summer combination!