Back to Top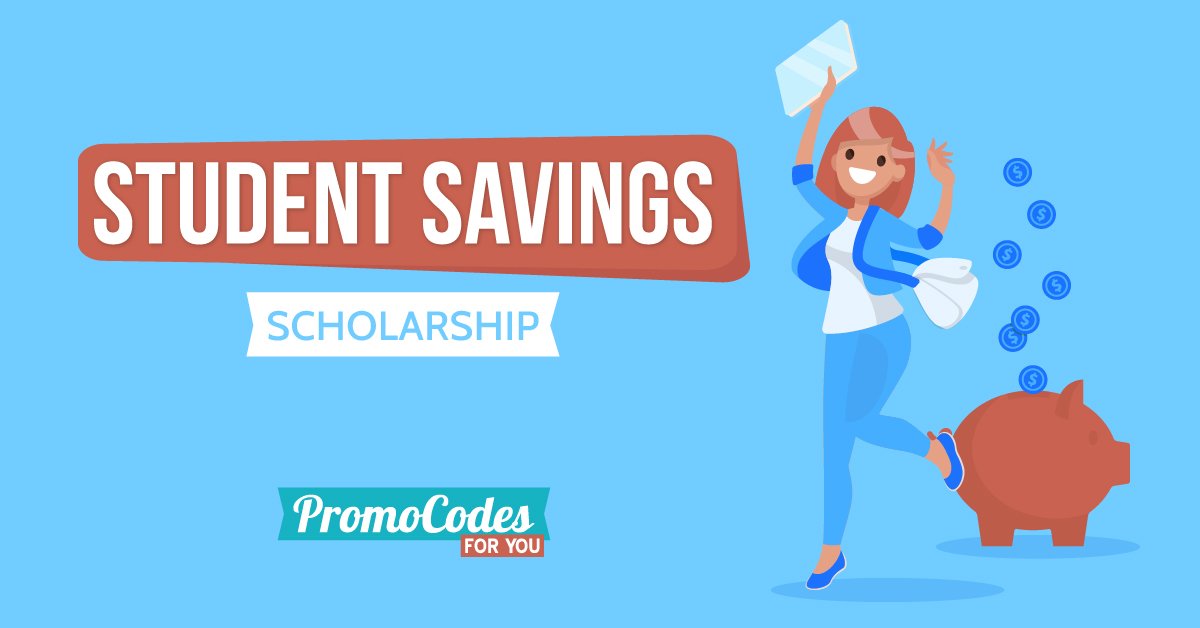 The 2019 Student Savings Scholarship Winners
by PromoCodesForYou, on January 23rd, 2019
PromoCodesForYou.com has once again decided to host a scholarship in order to provide students with the support they need to succeed. The financial and emotional toll of higher education is a burden we strive to alleviate wherever possible.

We received hundreds of submissions and were amazed by the tenacity and determination we saw in every student. They are willing to work themselves to the bone to give themselves the chance to succeed after college. From jobs in childcare to business internships to fast food joints, every entrant told a story of strong work ethic and commitment. In fact, we were so overcome by the responses, we couldn't choose one winner. Instead, we've selected 3 students, all of whom will receive a $1000 scholarship to support their educational aspirations.

We are delighted to announce the winners of the 2018 PromoCodesForYou.com Student Savings Scholarship:
Rayann Jaber was inspired to chase a career that would allow her to help people who need support the most during a trip to Palestine with her family where she saw the true meaning of volunteerism and humanity.
"There were dozens of volunteers helping because they felt the need to come to the aid of their own people. There were kids, younger than me, carrying and loading boxes because they understood that people were dying. Not only was I speechless, but I was also embarrassed. I could not believe it took me fifteen years to realize the true definition of community service and these eight year-olds had known it their entire lives. Because of this enlightening experience, I was inspired pursue a career devoted to caring for people in dire need: nursing. While nurses are not nearly as valued as they should be, my time volunteering at Jupiter Medical Center has shown me that nurses do not expect praise or gratitude in return for their efforts; it is simply part of their nature. Just like those children in Palestine, they see a problem and they do what must be done, which is why I would be honored to be a nurse."
Rayann will be attending Palm Beach Atlantic University with the intention of receiving a degree in nursing.
Jessica Carrillo's goal to succeed in college developed as a result of working in a meat packing plant and witnessing the determination of the assembly line workers to provide for their families and the support they had for her college aspirations.
"The potential everyone I worked with this summer saw in me was such a boost to my confidence, and I will never be able to thank them enough. My graduation from nursing school and my future career in nursing will be dedicated to every single one of them. The summer of 2018 has opened my eyes in ways I will never fully be able to explain. I have a new, more confident view in myself and my ability to excel in all my future endeavors. If you can survive working in the meat-packing industry, you are truly capable of surviving anything."
She is currently continuing her studies at the University of Nebraska-Lincoln, where she is working hard to make that dream a reality.
Madeline Whittemore hasn't quite decided what she wants to do yet, but her summer work with children on the autism spectrum has given her the skills she needs to succeed in any field. In particular, her work with her brother has shaped her into a person who will succeed in any objective she works towards.

"As much as I have helped shape Max with my countless hours of therapy sessions, he has shaped me just as much. Max has taught me steady patience, creative thinking, and sincere appreciation for the gift of a healthy mind and body which are all critical to thriving in a competitive collegiate environment, or in any field of work I choose to take part in. My countless hours I spent volunteering over the summer really have shaped the way I interact with people and I do not take for granted the lessons that I learned here."
Her determination to support other children and her love for her severely autistic brother is an inspiration to us all. She is currently enrolled at Syracuse University.
Congratulations to all of the winners from all of us at PromoCodesForYou.com, we are thrilled to be able to support these incredible students as they chase their dreams!