Back to Top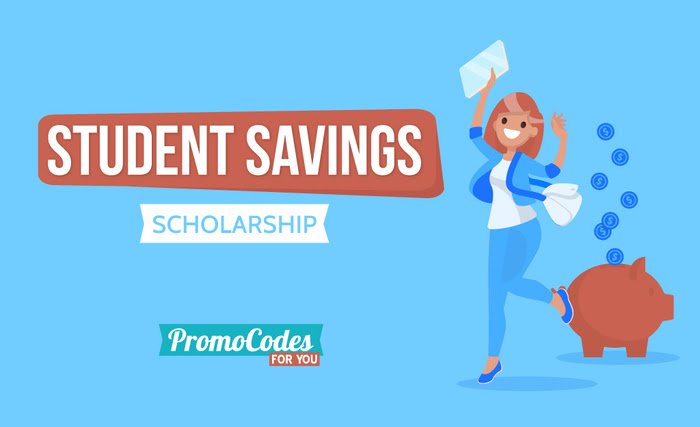 The 2019 Student Savings Scholarship
PromoCodesForYou is offering $1,000 to motivated students through our Student Savings Scholarship. Learn how you can enter to win our Student Savings Scholarship.
by PromoCodesForYou, on July 17th, 2018
The Second Annual Student Savings Scholarship

Saving for College? PromoCodesForYou.com wants to help.

At PromoCodesForYou.com, we're committed to supporting the efforts of students as they work towards academic success. In that spirit, we're offering $1000 to highly motivated students through our PromoCodesForYou.com Student Savings Scholarship. If you are currently enrolled in college or headed there in 2019, submit a thoughtful answer to the prompt below to enter.

The Prompt:
For most students, summer jobs represent a financial benefit crucial to college tuition, but more than that, summer jobs often set the basis for good work habits and professionalism.
In 750 words or less, describe an important lesson you have learned at your summer job and how it affects your goals for employment after college.

Here's How to Win:
Fill out the form below, including a link to a Google Doc answering the prompt above. Make sure to change the privacy settings on the doc to public so that anyone can read the essay.
Follow all directions in the prompt.
Entries must be submitted by midnight on December 19, 2018. We will choose a winner by January 10, 2019 and notify you. (It's subjective; we're going to pick our favorite response.)
A member of the PromoCodesForYou.com team will email you to confirm your mailing address and send you a check or Visa gift card in the mail for $1,000.
We will announce the winner on our PromoCodesForYou blog.

To Be Eligible:
You must be a graduating senior in high school or a current freshman, sophomore, or junior in college.
You must be between the ages of 16 and 22.
We reserve the rights to verify the date of your high school graduation and/or college enrollment.
Any and all submissions may be used in future PromoCodesForYou.com marketing.