Back to Top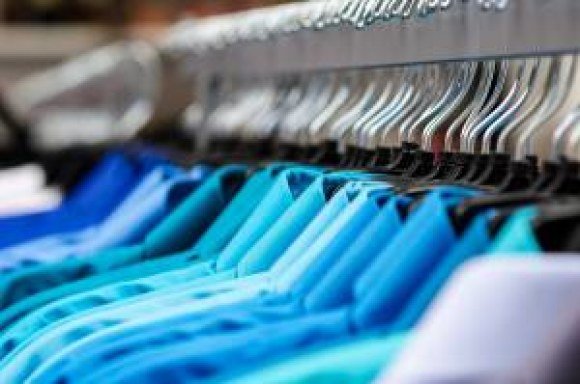 These DIY Home Improvements Will Save You Money
Click here for the best home improvement tasks that can save you money!
These days, DIY projects are easier than ever to undertake. Thanks to the Internet, just about anyone can be Bob Villa or Tim Taylor from the Home Improvement television series. There are visual instructions for almost every DYI project on YouTube and other social media, plus many manufacturers have DIY tutorials online. In the most recent survey, 71% of the DIY shoppers said they used the internet for information help on home improvement jobs.
Or if you're truly old school, the local bookstore and library offers "how-to" books on many home improvement projects.
Before deciding to tackle any DIY project, keep in mind that some renovations, such as intricate electrical work or installing a new roof, may require a true licensed professional.
But if you are ready to embark on a basic DYI project, here are a handful of the best home improvement tasks that can save you a bundle of money and provide a great return on your investment and sweat:
1. Insulation Upgrade
Improving an under-insulated attic space can save you up to 50% per year in energy costs. But beware, this can be a messy DYI project and you'll need to bundle up in protective clothing. However, insulating your attic is a relatively basic-skill project that most DIYers can pull off with a little guidance and advice from their local home improvement store. Just be sure not to stick your foot through the drywall under the attic floor.
In a related project, insulating your hot water pipes reduces heat-loss by raising the water temperature 2°F–4°F. Plus you won't have to wait as long for hot water when you turn on a faucet or showerhead, which helps conserve water. Pipe sleeves or strips of fiberglass insulation are easily available at your local DYI or hardware store. Click here for helpful tips on how to easily accomplish this DYI project.
2. Closet Storage System
Closet organizers provide easy tools to increase the storage space while enhancing your décor. Whether you have decided on a home improvement project to upgrade your clothes cabinet or if you wish to add shelving to increase the space of your kitchen pantry, most agree this can be a relatively quick DIY project.
Do some research before you tackle this project to find the best options to maximize your space requirements. The choices are endless.
• Simply double hanging a bar in your closet to provide two levels is a quick fix to multiplying space…as long as measure properly to keep clothes from dragging on the floor
• Pull-down racks in tall spaces are extremely useful to avoid using a ladder every time you need that special blazer on a top rung
• If your confidence is high, shelving on rollers to quickly grab pots and pans is a great way to give your kitchen a functional face-lift
3. Hanging A Flat Screen
Hanging a flat-panel LCD or plasma television on your wall is a simple project that can be accomplished in about an hour. The hardest part comes after you're done. It takes a gigantic leap of faith to step back and watch your $2500 piece of electronics perched above the floor suspended only by the quality of your workmanship.
The best way to ensure a perfect fit is to purchase a mounting kit from the manufacturer that built your flat screen television, and then follow the directions carefully. There are dozens of videos on-line if you get stuck. Watch the video at least once before you get started to better understand the scope of the project so you don't end up trying to screw a bolt into the wall while also balancing the television at the same time. And it never hurts to call a buddy for extra support.
4. Seal Air Leaks with Caulk
Air leaks unnecessarily waste energy dollars. Whether leaks are letting hot air inside during the warmer months or letting in drafts during the cooler season, one of the quickest energy and money-saving tasks you can do is caulk, seal and weather strip all cracks and openings to the outside. Your local DYI store can help you select the appropriate caulking compound and color. For a step-by-step list of directions for this home improvement renovation click here.
The DIY boom has no signs of slowing down as the 84% of 18-34 year olds indicated that they were willing to take on DIY projects and home improvement tasks in order to save money.
_____________________
1. http://www.statista.com/statistics/260734/digital-resource-demographics-among-us-diy-shoppers/
2. http://www.statista.com/statistics/239963/willingness-to-perfom-diy-projects-to-boost-savings-in-the-us-by-age-group/