Back to Top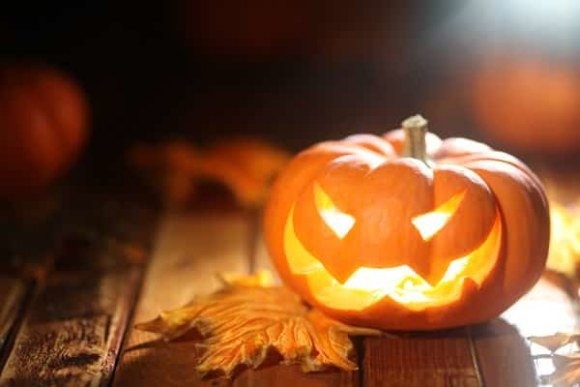 Time to Prepare for Halloween!
Shop early, buy smart and enjoy the Halloween holiday madness with these helpful tips and tricks.
Two months prior to the ghoulish Halloween holiday and it seems every store has costumes and party décor already available for sale. Every year it seems seasonal decorations appear earlier and earlier. Didn't we just finish buying school supplies?
Americans are huge fans of this eerie day of dress-up. Data reveals that 64% of us participate in Halloween parties and celebrations and spend over $7.9 billion on costumes, Halloween decorations, candy and fun. If you're celebrating this spooky holiday, be sure to shop early (preferably with a nice Spirit Halloween Coupon) and use these ghostly tips to find the perfect Halloween paraphernalia.
Halloween Costumes
A recent survey found that 34.1% of Americans get their Halloween costume ideas from an online search, while only 18.1% were influenced by friends and family. Regardless where your brilliant costume concept comes from, it is wise to shop early. Buying a costume in advance of the mad rush provides the most options, usually at the best prices. Use websites to compare costs to keep on a budget. (Yes, you should have a Halloween holiday budget so you don't get carried away).
If you have little monsters at home, shopping early will also allow you to avoid the busy costume stores that become packed as the holiday grows closer. And you'll avoid the nightmare of not getting the right costume for your disappointed child.
Halloween Candy
The best way to save money on Halloween candy is to buy in bulk at a discount or big box superstore. As long as you don't eat it all and have to go back out to buy more at the last minute, you can save money. Consider generic brands, too. While there may be some little trick-or-treaters who turn up their noses at the non-branded stuff, they will probably eat and enjoy it just the same.
Halloween Decorations
There are always those special items that convert a "normal" house into a haunted estate. If you have your heart set on the latest, state-of-the-art lighting gadget or resin glowing pumpkin, shop early to assure you get your hands on the most popular and high-demand merchandise. Usually, once a holiday item is sold out, it does not come back on the shelf.
There are all sorts of Halloween decorations that are designed specifically for outdoor use and will quickly transform the look of your ordinary home into something that appears a lot more frightful. Tombstones and floating ghosts can transform your yard into a makeshift graveyard, while giant and colorful inflatable decorations can make a bold and whimsical statement that your entire neighborhood can appreciate for Halloween.
Although most people decorate the outside of their home, many who have Halloween parties decorate the interior of their house as well to create a supernatural ambiance. Carved pumpkins, creepy music and black cats are all fantastic décor ideas to place throughout the house. Transform your living room into a tastefully decrepit dwelling by hanging ragged-looking spider webs made by pinning, snipping and tearing cheesecloth.
Pumpkins and Jack-O-Lanterns
This year, why not paint a pumpkin instead of carving it? There are endless designs and methods for creating one-of-a-kind pumpkins that will have your party guests and neighbors in awe. These masterpieces of art will last longer than a traditional carved pumpkin and never create a nasty smell.
One final idea: If you are the type of person who can plan for the far away future, shop around for items for next year on November 1st. You'll be able to find amazing deals on decorations and costumes.

Between dressing up in costumes, going to parties and the beloved tradition of trick or treating, it is no surprise that this celebration is so cherished. Shop early, buy smart and enjoy the beginning of the holiday madness. Get great coupons and promo codes for Spirit Halloween on PromoCodesForYou. Don't forget you can always go as your favorite wrestler - we like WWE shop coupons for finding the latest wrestling merch, including replica championship belts.