Back to Top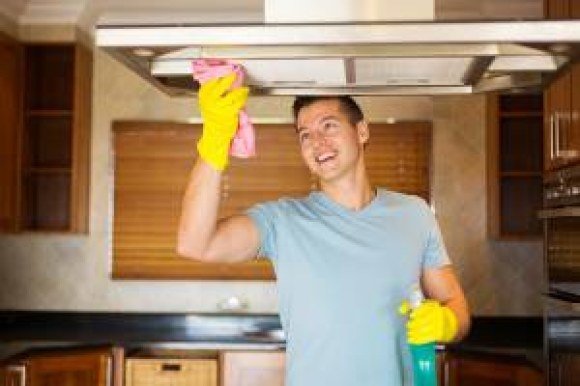 Tips For Cleaning Your Home This Spring
Click here for a spring cleaning checklist to help you get started!
Spring is here, so set aside some time for spring cleaning. We've created a spring cleaning checklist to help you get started. Instead of trying to tackle it all in one day, plan to take on one project at a time. If it takes a few weekends, so be it! Make this your weekend warrior project for March and you'll have a home even Mr. Clean will be envious of. Though the average American home spends $600 on cleaning supplies, you don't have to break the bank when you plan ahead. Ready, set, go!
o Stainless steel. Your kitchen will feel lighter and brighter when you give a little love to your stainless steel fixtures.
o Organize your closets. If your closet is a nightmare, tackle it. First, thin out anything that doesn't fit, looks bad on you, and is dated or worse-for-wear. Organize what remains and invest in some space-maximizing closet enhancements, like a shoe rack, if necessary.
o Clean the walls. If you're not up to do a re-paint, mild dish soap and water works on most walls.
o Update your linens. Raggedy towels are depressing. If your bath linens are stuck in the 90s, update them. Take advantage of white sales around you.
o Get your carpets cleaned and take care of your furniture. While you're moving the furniture out for the cleaning, have a helper polish it. If you don't have felt pads on your furniture's feet, put them on.
o Reorganize bookshelves. Books get dusty and some of our well-loved, older books can attract silverfish. If you're a bibliophile, there's no better way to show your love for your books than to spend a day dusting them off, mending the covers and organizing them.
o Thin out your tchotchkes. If it isn't an antique and doesn't have sentimental value, box it up and give it to charity.
o Digitize your files. If you can go paperless on your bills, that's great for the environment and will be a huge help when it comes to managing your clutter. Scan any important documents , then shred away.
Maid service can be pricey with some paying upwards of $130 to get a single-family home tidied up, and though it's nice to have a thorough cleaning from time to time, there's a lot of spring cleaning you can do on your own! Pick a day to get started and you'll be SO happy you did.
__________________
1. http://haanusa.com/blog/haanusa/is-keeping-clean-breaking-the-bank/
2. http://www.homeadvisor.com/cost/cleaning-services/hire-a-maid-service/