'Tis the Season at New Balance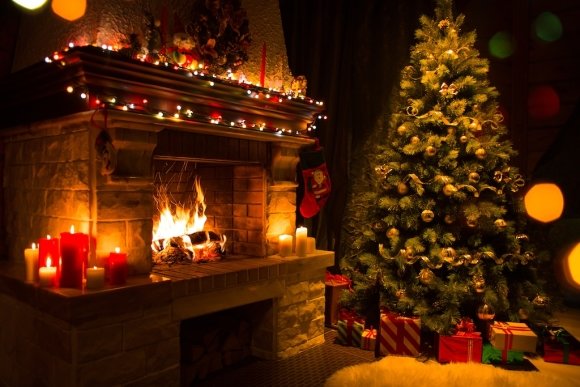 Ahh the holiday season! The smell of pine needles and cinnamon sticks, the sight of twinkle lights and wreaths, and the cozy feel of fuzzy slippers in front of a roaring fireplace! What's not to love about this time of year? Well...at the risk of sounding like a grinch, I'll tell you what's less-than-lovable: the stampedes, the crowds, the game of chicken in the parking lot over the last available spot within 2 miles of the front door. No thank you. Instead, I choose the path of least resistance: online shopping. With all of the incredible deals on shipping and hassle free returns, the holiday season rat-race has instead become a leisurely click-fest from the comfort of my couch, hot cocoa in hand. Thank you, modern technology!
This year, inspired by the unseasonably warm temperatures, I'm stocking the whole family up on outdoor athletic apparel and footwear. Bring on the post-feast family football games in the backyard, the day hikes through the leaf-barren woods, and brisk morning walks around the neighborhood with the family pooch. Right now at New Balance, they've got holiday gift guides arranged by color (classic blacks, winter whites, sugarplum pinks, merry reds, and more), which makes gift selection a cinch! And the icing on top...you can save 20% off your order with a promo code from PromoCodesForYou.com. Merry Christmas to your wallet!