Back to Top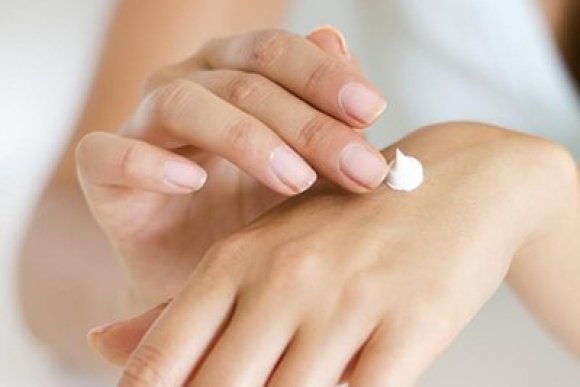 Top 6 Winter Skin Care Secrets
Chapped lips? Flaky face? Get the skinny on winter skin care in our blog post on the top six winter skin care secrets. We cover the best types of moisturizer, shower habits, and more. Your skin is your body's largest organ. Take care of it this winter.
by Joe Graceffa, on December 24th, 2017
Winter brings much joy and fun, as people everywhere cozy up near a fireplace and sip hot cocoa. But the season can also play havoc with your skin.
Freezing temperatures, dry air, and whipping gusts of wind can make everyone's complexion look and feel miserable. Plus, with less humidity in the air (especially indoors), the moisture in your skin evaporates quickly.
If cracked skin and chapped lips plaque you, try these six simple winter skin care secrets.
1. Face It
When the air is frosty and dry outside, and the heat indoors is cranking away, your skin's protective barrier cracks, making it less able to repair itself. Using a moisturizing cleanser rather than soap will help keep skin from drying out.
In general, moisturizers are an essential for the winter season. Beware that some over-the-counter moisturizers have petroleum-based ingredients that can actually further dry your skin during the frigid winter months. Be sure to choose a more natural formula that includes nourishing ingredients.
Consider an "ointment" moisturizer that's oil-based, rather than water-based. The oil will create a protective layer on your skin that will allow more moisture to be retained than a basic cream or lotion.
And if you apply moisturizer after showering, while your skin is still damp, you'll help prevent the epidermis from drying out. By doing this, you'll keep your skin from getting that dull look, which increases as the winter progresses.
Boscov's provides a variety of moisturizing cream, serum and other options to support every skin type. Their online website provides detailed product information to allow you to make the perfect choice to fight flaky, dry skin.
Stop by PromoCodesForYou.com before you checkout for extra savings!
(Stock up on necessities with Boscov's coupons!)
2. Love Your Lips
Your mouth is one of winter's biggest victims. Not only do they get chapped, flaky lips look unsightly. Worse yet, they also make it nearly impossible to achieve a smooth lipstick application. So, keep them soft with a good lip balm throughout the day.
Apply any lip balm before you put on lipstick or lip gloss. And to keep your lips protected, reapply frequently.
3. Hands and Feet
Our poor hands and feet are particularly vulnerable this time of year, growing drier and rougher the further we get into the season.
The skin on your hands is thinner than on most parts of the body and has fewer oil glands. To keep palms silky, stash tubes of hand cream in your purse, briefcase, and desk drawer, Slather it on throughout the day. If moisturizer is always handy, you'll be more likely to use it instead of scratching winter-itchy skin. Always lotion-up right after washing your hands.
Nothing feels worse than cracked feet rubbing against the sheets at night. To keep feet super soft, coat them with moisturizer at night, then slip on a comfy pair of socks. The socks will help the moisturizer penetrate your skin so you wake up with noticeably softer feet.
To both heal your hands and create fabulous feet, log onto Bon-Ton's online store for a wide range of options to keep your extremities soft and feminine.
(Get great deals on all of your beauty essentials with Bon-Ton promo codes!)
4. Sunscreen
Colder temperatures don't mean we can skip protecting our skin from the sun's harmful rays. The sun may be hiding in winter, but it still manages to peep through the clouds allowing the UVA and UVB rays to harm our skin. In fact, winter sun combined with snow glare can create damaged skin.
The sun is actually closer to the earth in the winter months. So every morning, commit to applying sunscreen, just as you would in warm weather. To make sun protection easy, choose a daytime moisturizer with broad-spectrum protection and at least SPF 30.
5. Shorter Showers
A long, hot bath or shower is tempting when you've been out in the cold, but it will strip your skin of moisture. Think of it like this: Hot water plus a cleanser washes away your skin's natural oils just like hot water plus detergent washes grease from your dinner plates.
If you like warmer showers (and who doesn't?) keep them to no more than ten minutes, and not more than once a day.
6. Humidify
Humidity acts as a natural moisturizing agent that can relieve dryness. Both lower humidity in the cold outdoor air and dry heat inside our homes can lead to dryness, dullness, flaking, and accelerated aging. A humidifier can help prevent these damaging effects, and help you maintain glowing, vibrant looking skin.
You might be surprised to learn that your best friend with that wonderful luminous complexion that you envy is secretly using humidifiers throughout her home.
Installing a humidifier in your house, particularly in your bedroom, is a skin care secret that will easily and quickly put moisture back into the air, help prevent your skin from drying out and lead you on the path toward radiant skin.
Get Started Now!
This winter, don't be afraid to make some changes to your beauty routine. When the air becomes drier and chapped lips, dehydrated looking skin, rough hands, and sandpaper feet are an issue, turn to these winter skin care secrets. They will help to reduce chapping, redness, itching, and keep your skin healthy and comfortable this season.