Back to Top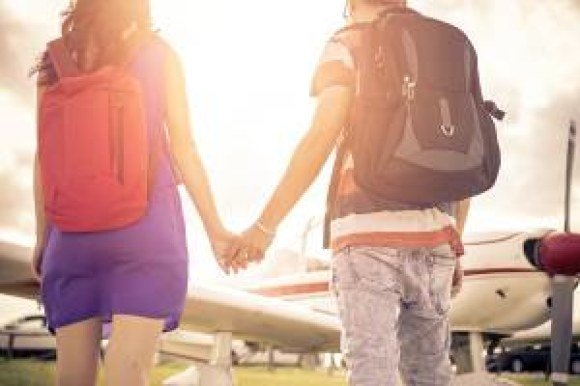 Top Travel Ideas That Won't Empty Your Wallet
Click here for 5 tips to help you save money while you travel!
There are 196 independent countries in the world today, depending on the source you use. Regretfully, many Americans are missing the opportunity partake in a vacation to these magical lands and experience their unique sites and cultures.
Every year, 40% of Americans leave vacation time on the table. And even if they do decide to take a break, 61% of Americans work while they're on vacation and 20% have been contacted by their boss while trying to relax away from the office.
Although most people realize that a vacation is a necessity for their psychological, emotional, family and relationship wellbeing, they come up with dozens of excuses to bypass this opportunity. By far, the most common rationalization for not traveling is that "it costs too much money."
You don't have to sacrifice your mental health and a week of rest simply because you are concerned about the cost of a vacation. These few tips can save you significant money and allow you to travel to places you have dreamed about:
1. Be flexible
Traveling during "off peak" times can save you a remarkable amount of cash and keep more dollars in your wallet. The price of flights varies considerably depending on the month, day and even time of travel.
And if you are not tied to traveling during summer vacation or spring break, consider traveling off-season. There is a good chance you'll get cheaper airfare, find more budget-friendly rooms with hotel coupons and spend less time in lines.
Travelocity can help. This mega on-line travel site maintains partnerships with airlines, hotels and even cruise lines worldwide. They can quickly assist you in identifying the cheapest times to book your flights.

2. Alternate airports
Where you fly is almost as important as when you fly. Many major cities in the U.S. and abroad are served by alternate airports that are located relatively close to the larger airfield. If your final destination is somewhere outside of a major city, consider flying to an outlying airport that might offer better pricing with little to no inconvenience.

3. Hotel Coupons and Savings
Lodging is often a key cost of travel and many people get "sticker shock" when they first attempt to book a room in their vacation city.
Hotels.com takes all the worry out of the search for sleeping quarters during a vacation. Hotels.com, a leading provider of lodging worldwide, offers travelers one of the widest selections of discount lodging accommodations including traditional hotels, vacation rentals and bed and breakfasts at more than 500,000 properties worldwide from Albania to Zambia. Hotels.com even offers a reward program where you can earn a free night. No matter where your next adventure takes you, Hotels.com is the obvious choice for choosing your place to stay.

4. Transportation
Instead of renting cars (and often trying to learn to drive on a different side of the road), consider purchasing a rail pass while you are traveling. While on vacation overseas, a rail pass can save you a great deal of money. This type of ticket usually covers the cost of train travel in a certain country (or countries) for a period of days or weeks with a great deal of flexibility as to when you can travel.

5. Admit you are a tourist
If you plan on seeing a lot of sights in a city, research the availability of a city tourism card. These passes are usually very low in cost or even free. They offer deep discounts to the major attractions and museums in a city.

It is natural to feel overwhelmed by the thought of planning a vacation, even if it is only for a few days to a location within driving distance. Look to Travelocity to eliminate your trepidation. The benefits of logging on to Travelocity and using their services are astounding:
• Travelocity offers reservations to more than 140,000 hotels and130 airlines
• Travelocity books all reservations in lightning fast time with only a few clicks of your mouse
• Travelocity offers package deals that are super useful if you're planning a longer trip or need multiple reservations.
• You can manage your itinerary effortlessly on the website or through the Travelocity mobile app
• Travelocity is a comprehensive site that is designed to assist families and frequent fliers in planning their vacations

There are no longer any excuses for avoiding a rest from your daily hectic schedule. Plan your vacation now with the help of Travelocity and Hotels.com to meet your every travel and budget requirement.
__________________________
1. http://www.worldatlas.com/nations.htm
2. http://www.marketwatch.com/story/americans-only-take-half-of-their-paid-vacation-2014-04-03