Back to Top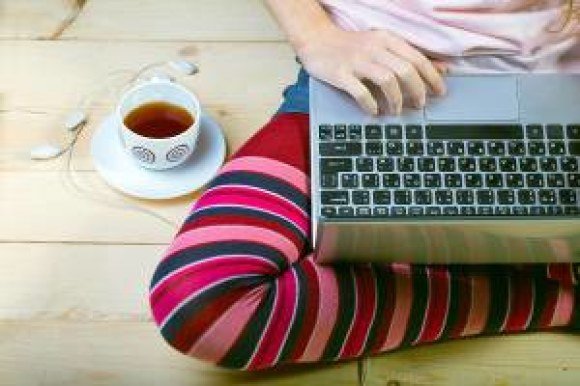 Truly Honest Business Reviews
The battle between Angie's List and Yelp! Find out the pros and cons!
Where do you turn when your sink is backed up with gunk or your spouse wants to remodel the bathroom or your gutters are overflowing or your roof is leaking or you need help locating a restaurant to celebrate a special occasion or even if you chip a tooth?
There are dozens of websites that provide business reviews for all types of services, one of the most popular being Yelp. But what are you really getting from these crowd-sourced sites populated with thousands of comments from nameless individuals?
Yelpers (those who write assessments and post them on Yelp) are permitted to rate services and places they have never visited. And because Yelp provides anonymity to their business reviewers, the truthfulness of the assessment cannot be guaranteed.
Some "customers" who provide a Yelp business review may just be out for revenge for personal reasons. One infamous case of this sort of fraud took place with Graham Elliott's restaurant in Chicago when one Yelper gave it a vicious one-star review before it even opened.
The Reviewers
Most reviewers fall into two categories:
1. People who provide a business review for every service and location they use
2. People who have an extreme reaction to the service. The general public is more likely to review a business if they have very good or very bad experiences, making it hard to trust any given review
A Better Option
But what if there was an honest, reputable place where individuals could find top-quality, local service providers for hundreds of categories? Look no further than Angie's List.
The enormous benefits that Angie's List members receive include:
• Business reviews, ratings and comments for over 720 different services that allow for informed, logical smart hiring decisions
• Angie's List members submit more than 60,000 reviews every month with very detailed analysis about the project
• Angie's member comments are confidential, but not anonymous and therefore, more reliable
• Angie's List utilizes a simple grading system (an A to F scale) assessing each specific business' response time, price, professionalism and quality of work
• All business reviews go through a team of Angie's List staffers who look search for irregularities to assure no company submits comments on their own businesses, something that has been found to happen on other sites
• And if a member has a serious conflict with a company, Angie's list will intervene to help resolve the issue
Price Benefits
Yelp and similar websites peppered throughout the internet require no specific criteria for publishing a business review on the internet. People write whatever they want, producing reports that are inconsistent. Yelp business reviews are not required to provide pricing information and if cost analysis is included in the review, it may be biased.
Angie's List offers "The Fair Price Guarantee" ensuring their members pay a fair price for the services they purchase. Plus, a majority of Angie's business members offer discounts to members.
Service Benefits
Yelp business reviews rarely identify any warranty or service information from a business. But with Angie's List, "The Service Quality Guarantee" ensures satisfaction with the services purchased directly from Angie's List, or your money back.
Live Support
When you use Yelp business reviews, do you sometimes find you want to ask a question of the person writing the analysis and receive an immediate answer before your book your service? Unfortunately at Yelp, that is virtually impossible.
One of the most amazing features of Angie's List is their Concierge Team. That's right…they actually have real human beings providing live assistance to help hire a professional, schedule a job and resolve any conflicts.
The Result
The conclusion is clear. Business reviews available to members on Angie's List are verified and provide accurate, detailed, specific facts on companies that have undergone background checks to assure that the best company for your project is hired. And members receive unparalleled support to make the entire process virtually effortless.
Now it's your turn to join the thousands of Angie's List members who gain access to trustworthy companies that perform outstanding work. Uncover fantastic savings by using an Angie's List promo code and receive up to 30% off any Plus or Premium Annual Membership!
__________________
1. http://www.eater.com/2010/9/1/6720883/graham-elliots-unopened-resto-gets-a-negative-yelp-review