Back to Top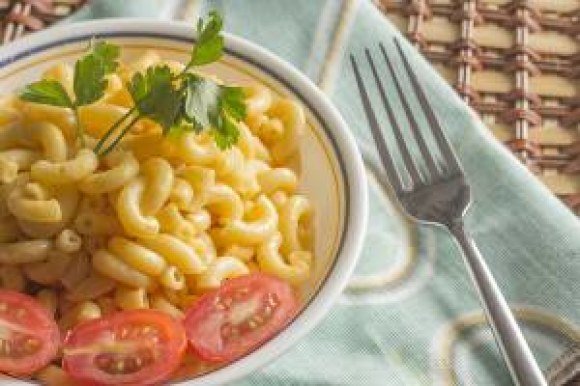 Try These Comforting Winter Recipes Made Healthy While You Still Can
Try these 7 healthy winter recipes while you still can!
When we imagine winter recipes, the image of simmering comfort foods with warm aromas resonate in our mind. These nostalgic dishes have the ability to conjure up sentimental feelings that take us back to our childhood.
From winter recipes for chili to stew to baked casseroles, these hearty and delicious foods are perfect for the cooler months of the year.
Unfortunately, the majority of these comforting foods contain ingredients high in fat. Too often, when we shed our cold weather coats, we find our waistline has expanded. This weight gain is largely the result of reduced exercise and increased eating. And although seasonal weight gain varies from person to person, surveys show an average of a five to seven pound weight gain during winter.
Fear not! There are healthy winter recipes that will leave you feeling satisfied without too much guilt. So before the heat of the summer becomes a regular feature on the Weather Channel, try these healthy winter recipes while you still can.
1. Ham & Cheese Breakfast Casserole
Start off your blustery day of dreary weather with comfort food. This healthy update of a traditionally rich ham-and-cheese breakfast is made lighter by reducing the number of egg yolks and incorporating nonfat milk. The result is half the calories and one-third the fat of the original winter recipe. It includes Gruyere cheese with more intense flavor so less is required to get a powerful punch in taste.
2. Mac & Cheese
There is no better representative of comfort food than macaroni and cheese. Celebrity chef Rocco DiSpirito offers this healthy recipe that is low in fat and calories. This ultimate comfort food has been modified to include wholesome ingredients without sacrificing the taste. Whole-wheat pasta is a more wholesome option and provides robust flavor and extra fiber.
3. Mexican Casserole
Melted cheese and Mexican foods scream "comfort" during mealtime. But all that high-fat cheese can add an enormous amount of calories and pounds. This low calorie Chicken Enchilada Casserole is an outstanding winter recipe that is sure to satisfy everyone's hunger. And leftovers are perfect for lunch the next day!
4. Chili
Whether you are a carnivore or vegetarian, nothing feels as good to warm you up as chili after a day of soggy rain or shoveling snow.
• An enjoyable beef chili winter recipe can be made in advance and can even be frozen for use on those hectic nights where time is limited. After allowing the chili to cool, just cover and refrigerate for up to 2 days or freeze for up to 2 months.
• Vegetarian chili does not have to be limited to the non-meat eaters in your family. This scrumptious sweet potato & black bean chili includes a touch of smoky heat from the chipotle, but it can be omitted if you (or your kids) prefer a mild chili.
5. Old-Fashioned Chicken & Dumplings
A healthy recipe revision of creamy chicken and dumplings can still be a favorite of southerners who grew up craving this welcoming dish. It uses whole-wheat flour for the dumplings and loads of vegetables for the filling. The delicious, satisfying results are packed with beneficial nutrients and dietary fiber with low sodium levels. To go even lighter, try the recipe with boneless, skinless chicken breasts.
6. Tuna Noodle Casserole
Who doesn't remember this nourishing dish from their childhood? It seems like the family-friendly tuna noodle casserole was a staple in every home. This healthy recipe is a significant improvement over the customary boxed version. Although it is reconstructed, we guarantee the Skillet Tuna Noodle Casserole will still bring back the memories that accompany this winter dish, but without all the fat.
7. Broccoli and Rice Casserole
Tired of fighting your kids about eating their vegetables? No worries with this light healthy recipe. And by adding the chicken to this savory dish, you have a complete meal that can be served directly from oven to table.
Winter can make us all weary of gray skies and clouds that restrict our access to sunshine. But remember, Punxsutawney Phil, the Pennsylvania groundhog renowned for his ability to forecast the onset of spring, did not see his shadow after emerging from his burrow. This superstitious custom indicates an early spring is right around the corner.
Now is the time to indulge in these healthy revisions of winter recipes while you still can, before the ice melts and the rain disappears.
___________________
1. http://www.webmd.com/diet/5-tips-to-avoid-winter-weight-gain