Back to Top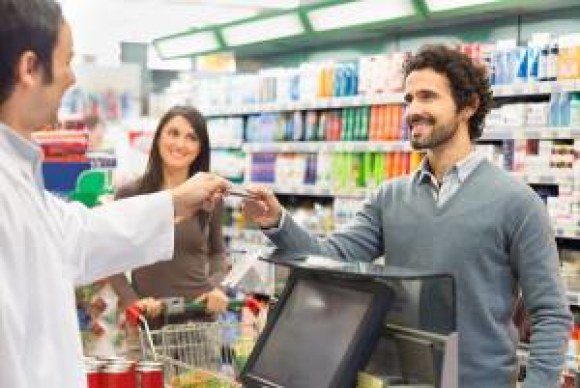 Unconventional Ways You Can Save Money
Try these money saving tips to accumulate some extra dough!
Everyone loves the sound of change jingling in the pocket. But unexpected costs and daily living expenses can make it tough to save money. Try these creative ways and money saving tips that you may not have thought about to accumulate some extra dough. There are also suggestions for specific apps that can keep your wallet from being emptied.
Fashion Exchange
A common concern is how to save money on necessities like clothing. If you are a fashionista and love the idea of buying new clothes but don't have the funds, chances are you know plenty of people in the same boat. Try organizing a swap meet with a group of friends and have everyone bring their "gently worn" fashions, unwanted accessories, unworn clothes and old jewelry. Then swap, trade or barter to your heart's desire. You'll acquire some new-to-you items and it won't cost you a cent.
Graduate Early
The majority of college students are on a "5 year plan" to earn their college degrees. In fact, according to the National Center for Education Statistics, approximately 58% of first-time, full-time students who began their bachelor's degree at a four-year institution actually took six years to complete their degree!
But if you can become an overachiever, you can save as much as $10,000! Try this moving saving tip: By taking heavier course loads or attending school year-round, many students are graduating from college in three years, saving them thousands of dollars. Students may have to shell out more for additional courses, but they're saving a year of university fees and room and board costs. Many universities are even offering special three-year college programs for driven students, which allow them to save about $10,000.
Freeze It
Little ways to save money can add up to a lot of loot. For example, your freezer isn't just for frozen food when you're trying to be frugal. Try these chilling money saving tips:
• Candles: Wax candles burn longer when they're frozen
• Batteries: While freezing alkaline batteries extends their life by only 5%, storing nickel-metal hydride batteries in there can boost their life by 90%
• Pantyhose: It may be strange to pull part of your outfit from the freezer, but hosiery is less likely to run when it's stored in the numbing cold
Take a (Small) Risk
Whether you need a haircut, a massage or a cavity filled, the odds are good you can find a teaching clinic with "professionals in training." These trainees provide one of the best methods on how to save money since they offer their services for a fraction of the cost that an experienced authority would charge. Check out local cosmetology schools, dental schools, massage schools or any other service and ask if they offer discounted rates. You'll save money and the students will get some experience under their belts. But "buyer beware"…you get what you pay for.
Transportation
For many people who live a long ways from their place of employment, or reside where there is no reliable public transit available, a vehicle is a necessity. But many individuals are able to live without a vehicle in order to save on gas, insurance, repairs and car payments. Consider carpooling and cost sharing as well as biking to the places you need to go.
Cash Only
Challenge yourself to operate on cash only. By doing everything from paying bills in cash to using cash for groceries, you'll see exactly where your money is spent. It might be a little more hassle, but the convenience of credit and debit cards easily leads to overspending and purchasing unnecessary items on impulse.
Water Waste
We all realize how wasteful it is to leave the water running when we brush out teeth. But the same problem occurs with rinsing and washing dishes. Instead, turn off the water while scrubbing dishes.
Spray a little water on all the dishes in the sink, and then turn it off while scrubbing. Turn the water back on when it's time to rinse. Leaving the water running while scrubbing can use from 200 to 500 gallons of hot water per month. Turning off the water while scrubbing is not just good for the environment; it's good for your wallet.
Gift Cards
It seems not everyone loves those gift cards that are sold by the millions every year. Roughly two billion cards are purchase each year in the U.S., according consulting firm A.T. Kearney.
Save money by purchasing gift cards for less than face value for very popular stores and favorite brands. There are dozens of on-line sites where consumers can buy discounted gift cards to save on everyday essentials. If you have a gift card that is going to waste, you can earn cash for that unwanted gift card as well by selling it to the same on-line company. Just be sure you are working for one of the reputable merchants in this category.
Money Savings Apps
Your cell phone can save you money! These free apps will help you make smarter shopping decisions and find great deals "on the go."
Do you find yourself with a large food bill every time you go to the supermarket? Grocery iQ can help you stay focused and avoid impulse purchases. This detailed grocery shopping list platform even includes voice recognition or barcode scanning. Grocery iQ also has a store locator feature and offers coupons. This app is a must-have for busy families or for anyone trying to keep their grocery budget under control.
Use this app to search for amazing discounts in your own city and get alerts on fun local events. Save on hotels, restaurants, and other places. Also, the discounts are great for gifts.
Gas prices are so volatile, they can make your head spin. But with the GasBuddy app, you can find the cheapest gas prices closest to you. Additionally, for every gas price you report, you earn points towards winning prizes. It is a very useful app that remains extraordinarily up-to-date on your best gas deals.
Whether you use the latest technology to download helpful apps that offer money saving tips, or whether you use coupon and promotional codes, there are dozens of simple ways to save money and stash some cash away for everyday expenses or a special treat.
__________________
1. http://nces.ed.gov/fastfacts/display.asp?id=40
2. http://money.cnn.com/2015/08/10/investing/gift-cards-soar-in-popularity/