Back to Top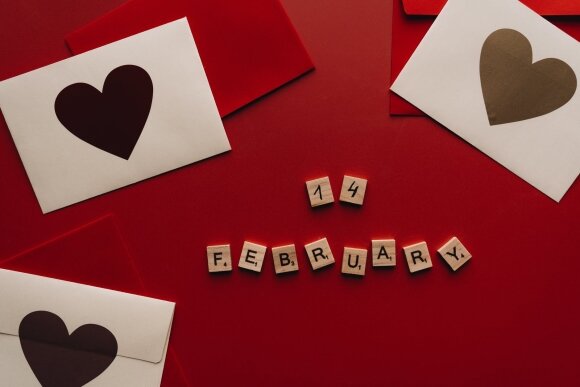 Valentine's Day Sale
Valentine's Day is almost here and it's time to express your love in a tangible way to show how much you care. Love is in the air, and fortunately for your wallet, so are the deals to fit just about any budget.
by PromoCodesForYou, on January 21st, 2021
It's that time of year again. It's the time when you express your love by giving a gift to your sweetheart to show how much you care. There can be a lot of pressure on picking the best present to express your feelings, and often a high cost to go along with it.
But there are fabulous Valentine's deals to be had in just about every category if you know where to look. Many of these sales start NOW and shopping early means you'll not only have a better selection, but you will also avoid price hikes as the day of love approaches.
By shopping in advance, you will also save on shipping and avoid paying expedited costs when you shop online at the last minute.
Smart Valentine's Day Sale Shopping
Every year, American consumers spend over 19 billion dollars to celebrate February 14th. But for many, this holiday presents a conundrum. How can you make the impression you want on this romantic holiday without breaking the bank?
Best Valentine Day Sales to Show You Care
Whether you choose to celebrate February 14th with a traditional gift or want something unique, these cupid-approved ideas will make the day memorable and share your love without busting your budget.
Valentine's Day Jewelry Sales
When you want to treat your loved one to some bling on Valentine's Day, you can't go wrong with a shiny ring, bracelet, or necklace. Because of its popularity, you may believe it is difficult to find deals on jewelry in February, but there are some great bargains to be had.
• Kay Jewelers offers extraordinary deals with their annual Valentine's Day jewelry sale, allowing you to spoil the one who stole your heart. From earrings to colorful gemstones, their website is packed with luxurious gifts at spectacular savings.
• Save a whopping 50 percent with Valentine's Day specials from Zales, which will come in handy if you decide to pop the big question on this holiday of romance. Plus, there is free shipping on every order!
When jewelry is top on your list, don't overlook the big retailers.

• Kohl's offers all sorts of shiny gifts to fit every budget. And with a Kohl's People's Coupon code, you can keep even more money in your pocket.
• When shopping for Valentine's day sale at Macy's, you'll find gorgeous jewelry items for women as well as stylish cufflinks and watches for the man in your life at exceptional savings for Valentine's Day.
Whether you decide on heart-shaped pendants or radiant diamonds there are savings to be had on Valentine's jewelry gifts.
Valentine's Day Flower Deals
Over 2.3 billion dollars will be spent on flowers for Valentine's Day. Flowers may seem predictable, but they are always a treat. Don't overpay just because it is February 14th! Here are some great opportunities for discounts on whatever bouquet you choose:
• Send a fresh floral arrangement from FromYouFlowers.com with deals that are almost ridiculous. Choose from colorful flowers to classic floral stems to match your loved one's taste and style. Right now, you can purchase a dozen red roses for under $30 or fill their day with color with a bouquet of mixed roses for the same low price. Then save even more with Peoples Coupons on not just flowers, but also gift baskets and other items.
• Proflowers has a dedicated Valentine's web page to assure you impress your better half with the perfect arrangement. Want something a little different? Proflowers has a complete array of plants, gourmet foods, and lots of other goodies to make the day extra special. Adding coupon codes assure your choice is both heart-warming and affordable.
•Just in case this insanely popular holiday slips your mind, there is no reason to panic. FTD can provide same-day delivery to assure the day will be a complete success. This premier florist offers astonishing deals and an exquisite selection that always arrives fresh with lasting brilliance, making FTD a cut above the rest.
Sweets for the Sweet
An estimated 55 percent of those celebrating Valentine's Day say they will make this a sweet occasion by giving gifts of candy. If your special someone has a sweet tooth, then Valentine's Day just might be one of their favorite holidays.
• We are all familiar with those adorable conversation hearts that express sentiments in a one-bite treat. But this year, why not kick it up a notch with some great Valentine's Day sales on sweets? There are some great Valentine candy sales right at your fingertips.
• A humungous seven-ounce chocolate kiss for less than four dollars can become the ultimate treat on this day of love.
• Super-premium Godiva chocolates can be had for under $25, but you will look like you spent so much more!
• Express your love with a premium Ghirardelli Valentine's Day gift with up to 20 percent savings. This chocolatier has been known for gourmet chocolates since 1852, so they know what they're doing! When you buy online, grab a Peoples Coupon before you check out for additional savings.
• Perfect for your boyfriend, Dad, or husband, the See's Candy Tuxedo Heart Box has over two dozen pieces of See's world-famous chocolates. But don't be upset if he doesn't share.
And consider alternatives to the traditional box of chocolates. For those who love all things sweet and savory, chocolate covered pretzels will make their heart skip a beat.
Out of the Box
When you want something completely different for this For Valentine's Day, let your imagination soar. Why not shop tech deals and say "I love you" with a colorful pair of headphones or a sleek Bluetooth speaker for your special someone?

• A digital photo frame at a discount (with your picture pre-loaded of course) will remind them of those special days you spent together. Use these promotional codes so you can upgrade your purchase and store hundreds of pictures on one device.
• Now that almost all of us are working or learning from home, earbuds and in-ear headphones are almost a necessity. Plus, it's the ideal present to stay connected with your Valentine. Enjoy Valentine's Day sale prices at Target on this important accessory and free shipping using coupon codes.
• Speaking of working from home in comfort, a new pair of slippers can be a thoughtful pick. Shop early at Nordstrom to save over 25 percent on over a dozen choices.
• But if getting off the couch is a priority for your partner, check out the Valentine's Day list of gifts at Nike.com.
• If your beloved is an avid reader, buy a book to let them know you care. There are online Valentine's Day sales of 50 percent off hundreds of fiction and non-fiction literary works at Barnes and Noble.
• And to help her self-care, spoil her with her favorite Lancôme fragrance and makeup without spending a lot on this holiday.
Love is in the Air
There are so many ways to show your love. Whether you plan to give traditional or nontraditional gifts, these Valentine's Day sales and coupon codes will make the day special while without becoming a financial headache. Love is in the air, and fortunately for your wallet, so are the deals to fit just about any budget.
Happy Valentine's Day!