Back to Top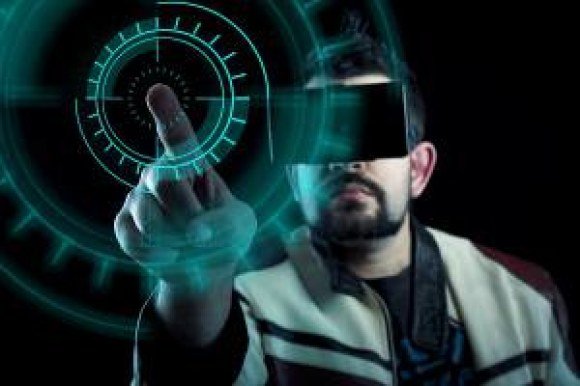 Virtual Reality: Ready Or Not, Here It Comes!
Prepare for the next tech trend with these tips!
The beginning of 2016 is providing a powerful, exciting and quick launch for virtual reality (VR) technology. Experts believe video games will be the key driver of VR as it explodes onto the scene.
The VR industry is growing at an insanely fast pace:
• Revenues from virtual reality products (both hardware and software) projected to exceed 5.2 billion U.S. dollars in 2018
• The number of active VR users is forecast to reach 171 million people by 2018
• Revenue from virtual reality head-mounted displays is expected to grow to $3.89 billion by 2018 just in the United States
Like many other seemingly impossible visions of the future, such as video-calling from a wrist-watch or the ability to communicate through a device held in your hand, virtual reality originated from science fiction dreamers and literature.
In order to experience virtual reality, the user needs a specific set of hardware. The most important device that helps the user become immersed in the virtual environment is the head-mounted display (HMD). This is a wraparound headset which does not allow light or images from the real world to interfere with the virtual one.
Where to Start
Lenovo offers solutions for nearly all computing needs for all budgets. From the smallest tablets to the most powerful workstations; from all-in-ones to tournament-grade gaming machines and everything in between, Lenovo has the latest electronics you are looking for. Lenovo is renowned for thinking outside the box when it comes to technology.
And now Lenovo is diving full-force into the world of virtual reality. Lenovo VR Goggles are will be compatible with Lenovo Android phones. These pioneering headsets provide an immersive experience by simply sliding the smartphone into the headset and using it as a display.
Their premier and popular Lenovo VR product, the ANT VR Headset, is a state-of-the-art virtual reality product that delivers a widescreen virtual cinematic experience. Lenovo's VR glasses are foldable and super portable to carry the virtually reality experience with you wherever you go. With its innovative design, these Lenovo lenses offer a 100 degree field of view, making it one of the best VR experiences in the market.
Find hassle-free savings with your Lenovo coupon from PromoCodesForYou.com on their technology products today.
VR for Mac Users
Are you more comfortable with Apple products? No problem. MacMall provides an outstanding and complete array of Apple products and consumer electronics. They have been supplying products to Apple enthusiasts since 1987 with superior knowledge and experience as an e-commerce company.
MacMall proudly sells a variety of virtual reality products. The HamiltonBuhl 3D Virtual Reality Viewer is an easy, economical, fold-out cardboard headset that instantaneously transforms your smartphone into a complete 3D Viewer. It is valuable as a teaching aid for children of all ages by providing an active experience in a world of limited attention spans.
This unique DIY Viewer from MacMall allows for hands-free use. When combined with a smartphone and run the free app, the student or adult is transported into an exciting, engaging and interactive 3D virtual reality world. Images, sound and movement surround you. Your viewpoint adjusts as you move your head or body in any direction in this world of virtual reality, creating a fully immersible experience.
Virtual reality doesn't stop there with MacMall. An amazing new VR product called the "the HP Zvr 23.6-inch Virtual Reality Display" will change the way you think, work and create. This is the first commercial 3D display from HP that delivers a virtual-holographic 3D image so you can view every angle and curve in lifelike detail.
When you log onto MacMall, you'll be impressed with the extensive selection of Macintosh products available, including the hard-to-find Mac and iPod products you crave at competitive pricing. When you shop at MacMall, you're always getting a great deal. MacMall's 24/7 customer service hotline is reassuring since you know that support is always just a phone call away no matter when you need help.
Save even more when your stop by PromoCodesforYou.com to get a MacMall savings coupon and enjoy even more discounts.
VR is also sometimes called '"immersive multimedia," as well as "virtual environment (VE)" or "computer-simulated life." But however you describe it, virtual reality is here to stay. Lenovo and MacMall are ready to help you jump into this new future of technology.
_________________