Back to Top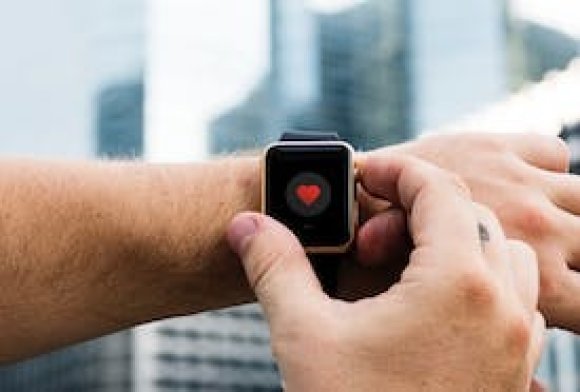 Wearable Technology: How to Become Part of the Trend
by Joe Graceffa, on September 14th, 2018
The amount of wearable technology around these days is mind-blowing. With countless options, it is now possible for every single person to become part of the wearable technology trend. Here's how to get started:
• Wireless Earbuds
Perhaps the simplest way to enter the wearable technology trend is with wireless earbuds. How many times have the cables from your headphones caught on something, jarringly ripping the earbuds from your ears? Or you pulled them out of your pocket only to find a chaotic nest of cable?
The greatest benefit of this wearable technology is the ability to be cord-free, as well as hands-free, for ultimate mobility.
The best earbuds are sweat and weather resistant with a long run-time. No longer a fashion fopaux, the latest versions of wireless earbuds and earphones are designed to look sophisticated and stylish. As the technology advances, these electronic marvels have an intuitive touch interface which lets you take calls, control your music, and activate features without losing a step.
• Motivation to Move
We now live in a world where just about anything can be delivered to directly to our doors. We are constantly using devices that never require us to move an inch. As a result, our sedentary lifestyles are literally killing us. Science confirms that:
• sedentary lifestyles a risk factor for all-cause mortality (dying)
• too much sitting and too little exercise may accelerate biological aging
• sedentary behavior is associated with a thinning of a part of the brain that is important for memory
Quite simply, you have to move to stay healthy. Wearable technology can help by motivating you. There are now devices that let you know right away if you've been inactive for too long. To reset the product, you simply get up, take a walk or get to a workout.
(Stock up on wearable technology devices with a Garmin coupon code!)
• Fitness Trackers
Fitness trackers were the primary reason many consumers entered the wearable technology market in the first place. One report found that over half of Americans (51 percent) report using a wearable fitness tracker at least once a day.
If you're looking for a top physical fitness monitor, there's no shortage to choose from. There are activity bands to suit every budget, fashion style, and fitness level.
Fitness trackers are becoming even more advanced with multiple features. They offer an affordable option for people wanting to stay healthy. These electronic monitoring devices have evolved to be far more than just pedometers measuring steps. They can now focus on heart rate monitoring, sports tracking, sleep statistics, health-related metrics, and much more.
It is a clear sign of our times that children as young as four years old can now have fitness trackers too, so they can feel like they are just like their Mom and Dad. The kids' version has fewer features, but most will count steps, log sleep, and let them take part in step challenges against other users. They are stylish, swim-friendly, and also have fun features to motivate kids to keep moving.
• Wrist Action
Smartwatches and bands are gripping their place on every wrist as they become more intelligent than ever. From notifications to navigation, the technology has exploded to include numerous capabilities from monitoring health records, daily activities, sleep, steps, calories to answering phone calls and checking emails. Smartwatches even deliver entertainment to your wrist since the technology allows you to view videos and check social media.
And, oh yes, you can tell the time with them as well.
(Always stay connected at the best prices with a Sprint coupon code!)
• SmartWear Clothing
The wave of the future may make it easier than ever to be part of the wearable technology trend. Clothing has been developed that can track typical fitness metrics like steps, distance, along with many other unique measurements like fatigue levels, breathing efficiency, and the effort your body is putting into the workout. Products include items that can be worn to work, the gym, and even to sleep to monitor and collect health data. Just get dressed and data will be sent to your Smartphone in real time.
• Fancy Feet
Connected footwear that features integrated electronics is one of the most current trends hitting the market. These futuristic creations have hardware and software technologies that are engineered directly into the shoe itself.
The sensors on a Smartshoe will constantly evaluate and provide personalized feedback. The detailed information includes analysis on pronation, supination, propulsion levels, impact force, fatigue, posture, steps, calories, and more. Creating and communicating this precise data helps prevent injuries and improves the user's health whether they are everyday athletes or professional runners and cyclists.
The Future is Bright
One of the most recent wearable technology innovations is a wearable UV sensor that's all about keeping you safe in the sun. This patch, that's small enough to fit on your thumbnail, can be put in a variety of places including on your sunglasses. It will measure your individual UV data and store it all on a smartphone app.
To developers, the potential of wearable technology seems endless. To the consumer, the benefits are infinite.
As electronics get ever smaller and less expensive, the devices that contain them will become even more wearable. Tiny watches, trackers, and cameras will continue to have increased power and better specifications. There is no doubt that new uses for wearable technology will continue to permeate the landscape.