Back to Top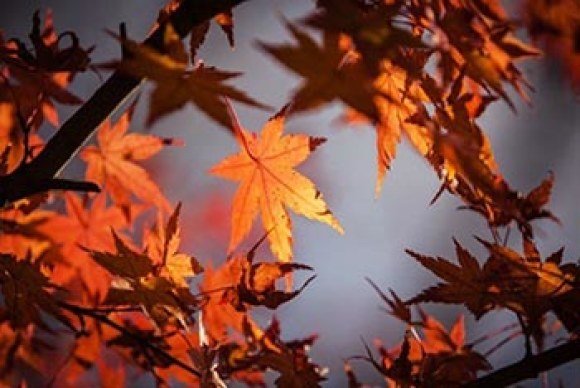 What to Wear Between Summer and Fall
by Anne MIddleton, on October 6th, 2017
The sun is setting earlier and earlier and the cool breezes are picking up. These are the clear signs that let us know that fall is arriving. It's a melancholy time when bathing suits, shorts, and crop tops are put away to make room for sweaters and wool pants.

Double-Duty: Transition Summer Fashion into Fall
But don't pack away your summer pieces just yet!
With just a few simple styling tricks you can take your favorite warm-weather basics into fall for a casual look or office-friendly attire or an evening outfit.
Here is what to do and what to wear between summer and fall.
Smart Ways to Transition Summer Pieces into Fall Outfits
You may be surprised by how much extra wear you can get from your summer frocks and footwear. Before you go shopping for an entirely new wardrobe, try these tips on what to wear between summer and fall.
• A Second Life for Scarves. Between seasons, a scarf will update any outfit. Whether it is a summer floral print to enhance your little black dress or an infinity scarf to keep your neck warm, scarves are always in fashion for every season and available at every online retailer. As the temperature begins to dip, scarves become an essential accessory when a sunny day suddenly turns cool. So grab a new one now!
• In the Bag. Before you stash that neutral colored summer beach bag at the back of your closet, try it as your everyday carryall. It will give a "cool factor" to any basic fall outfit.
• Dress it Up. As you transition into fall, don't take your favorite summer frocks out of rotation.
o Throw on opaque tights under your pretty summertime patterned dress to make it a fashionable and appropriate fall outfit.
o Take that Hawaiian print summer shift or jumper and make it feel fresh by topping it off with a cool-weather leather jacket.
o Pair a dark-colored blazer over a pretty sundress to add another few months to that flowy item you can't bear to put away at the end of the season.
o A fashionable blazer in fall colors will easily extend the life of any sleeveless summer top.
o Toss a cardigan over your shoulders to provide just the right amount of warmth for a September cookout or an early season football game.
• Mini or Maxi. Your summer mini dress paired with black tights and boots is right in fashion for any social gathering throughout fall and beyond. And if you have a maxi dress from this summer, it's still possible to wear it. Combining it with a black moto jacket is the perfect mix of tough and girly.
• Long Live Shorts. For that casual look, find an oversized jacket to cover up your tee-and-shorts outfit. It's a simple way to give hot weather shorts extra longevity as the weather gets cooler. Refresh the look of classic black shorts with the addition of fleece-lined tights to produce a perfect fall look.
• Modify the Trend. Lace and crochet tops were all the rage in the hot months and just about everyone had at least one in their closet. They became a casual staple for summer, great for everything from beach days to date nights. Transition to fall by wearing it with a military-style blazer to create a more cold-weather look.
• Tee it Up. Don't let cold weather make you shy away from your favorite fun, short-sleeved graphic tees. Just layer it under informal style jacket and you're ready to go. The options for outwear are endless as the weather transitions from summer to fall. A bomber jacket is a great addition to wear over these trendy shirts.
[Grab a PacSun coupon code here and save on the latest summer-to-fall trends]
• White Wins. Who says you can't wear white after Labor Day? Especially when it's a tailored white t-shirt or button down. And don't give up on your white jeans. Just wear them with a dark, patterned jacket instead of a tank top.
• Terrific Turtlenecks. If you invested in the "off the shoulder" trend this summer, don't fret. Turtlenecks are your secret weapon for making all those off-the-shoulder, strappy summer dresses work as part of your fall wardrobe. Don't limit yourself to solids. Think out of the box with stripes or marled patterns.
[Want a Turtleneck? Search for a Boscov's coupon and start saving.]
• Get on Your Feet. It's time to slowly move from sandals and to close-toe footwear. We're not suggesting that you invest in high heel stilettos, but it's time to retrieve your fashion sneakers or other shoes that can be worn with sock or hosiery from the back of your closet to keep your feet toasty warm.
Athleisure footwear now comes in a myriad of colors and styles, from traditional rubber-soled shoes to boots that are shearling liner for cozy comfort and added warmth. You can certainly stay at the forefront of fall fashion with the myriad of choices available from New Balance and other retailers.
[Pick up a New Balance coupon code and grab a new pair of shoes for fall]

Be Savvy
We spend a lot on apparel and shoes! When the seasons change, we are inclined to buy more and more stuff for our closets. In fact, the U.S. market for apparel and footwear is over 331 billion U.S. dollars annually.
This year, get more out of your clothing and accessories by using these tips and tricks on what to wear between summer and fall, our two favorite seasons.