Back to Top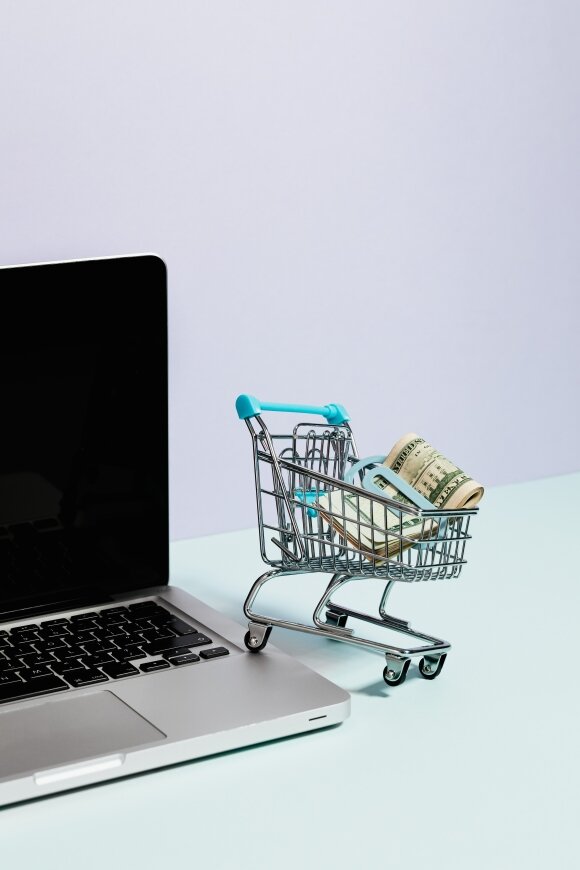 Will Cyber Monday Deals be Better Than Black Friday
by PromoCodesForYou, on September 7th, 2021
It's almost time! Believe it or not, the two biggest discount shopping days of the year are now on the horizon, namely Black Friday and Cyber Monday. It's time to celebrate and start planning your shopping strategy.
Two Spectacular Savings Events

For decades, Black Friday was the biggest day for finding the best bargains. Black Friday was always defined by long lines, crowded stores, doorbuster deals, and the mad rush for bargains. In today's world, that, of course, is no longer possible due to health restrictions. But that doesn't mean the deals are over.
Then, in 2005, Cyber Monday was introduced. It was created to help online retailers with a catchy phrase to attract customers with deep discounts on the world wide web. Its popularity has exploded and it is now the top online shopping extravaganza.
Cyber Monday comes three days after Black Friday and revolves around online deals. People of all ages have quickly embraced the concept of this event where they can shop from the comfort of their couch.
It's no wonder that Cyber Monday has combined with Black Friday as the biggest annual shopping days in the country.
What's the Difference Between the Deals?
You may ask, "are Cyber Monday or Black Friday deals better?"
The truth is that Black Friday and Cyber Monday deals have blurred together. In fact, now retailers are either or extending their current Black Friday discounts throughout the weekend or beginning their Cyber Monday deals early.
We should no longer be surprised to see the biggest retailers releasing their Black Friday discounts as early as the first week in November and keeping them available all the way until Santa arrives. In other words, there are benefits from shopping on both Black Friday and Cyber Monday.
When and What to Buy for the Best Savings

Each discounted event has its own individual benefits. Here is what you will want to know about Cyber Monday deals versus Black Friday prices.
Smart Devices Smartwatches and Smartphones all had amazing Cyber Monday deals last year, and experts are expecting more of the same for 2021.
Especially impressive were discounts on earbuds. Earbuds are once again expected to steal the spotlight with so many of us working from home and attending classes from our dining room table. Whenever you see a great deal on this specialty item, do not wait to buy this very popular product if it is on your list.
Electronics and Technology If you are planning on a major electronic purchase like a smart TV or wireless headphones, don't delay! You should shop early when Black Friday deals are released.
If you wait until Cyber Monday, retailers might run out of inventory, especially on the season's hottest buys. There's also the chance that if you order too late, you'll face major delivery costs and shipping delays as more people shop online than ever before.
However, generally speaking, tech products are more widely discounted on Cyber Monday than anything else on this day, so you may want to take a chance and wait. It's true that you can find plenty of television and computer deals on Black Friday, but you'll see those deals repeated (or slightly improved) on Cyber Monday.
Both sales events will have plenty of fantastic tech deals, whether you're looking for a new laptop or a gaming system, so you really can't go wrong.
• Small Appliances Cyber Monday typically sees discounts on smaller items that might get ignored during Black Friday. Cyber Monday is a good time to find deals on household items like microwaves, coffee machines, robot vacuums, and the always popular air fryer.
Toys The same holds true for toys. In past years, there were more toy deals on Cyber Monday than on Black Friday. Amazon has been know to offer up to 50 percent off on many child favorite items on Cyber Monday. The problem is that many items quickly sell out.
Target and Walmart usually release their "toy books" in September to tempt kids to write their wish lists. These are the toys you will want to snag on Black Friday because based on past years, the most popular toys will sell out quickly.
Fashion For many, it's time to ditch the sweatpants and restock the closet with clothing acceptable for a return to the office and the outside world.
Last year, retailers were stuck with a lot of excess clothing inventory and in 2021, many stores are reluctant to have excess stock. So there may be fewer choices for clothing available at discount prices this year. Experts caution that waiting until after the holidays to update your wardrobe is a gamble, as the style and size you need may be already sold out.
When the deepest discounts on apparel are what you're after, you'll want to shop on Cyber Monday. Some websites offer as much as 60 percent off clothing and shoes. Retailers also often have free shipping, since products like clothes and shoes cost less to ship than many other holiday items. Just be sure to couple these deals with other coupons and promotion codes before proceeding to checkout.
Use Coupon Codes for Extra Savings Every Time You Shop

Make a promise to yourself to never purchase anything online without first finding a promotion code. This is especially true during Black Friday and Cyber Monday where coupons abound.
Make it easy and use websites that gather coupon information for you like the premier site of PromoCodesForYou.com. Simply log on and search for a store and you'll be thrilled to see a long list of coupon codes and discounts that will save you money on just about everything you need and want.
PromoCodesForYou.com does all the work. They provide offers and verified codes for hundreds of top online merchants, big and small, in over 36 categories. Their promotional team continuously scours the web to find the best deals from your favorite stores.
You will also want to check out People Coupons for great bargain codes. From high-end brands to every day retailers, you can find super savings at Peoplecoupons.com.
With only a few minutes of effort, you will maximize your Black Friday and Cyber Monday deals to save even more.
The Bottom Line: Cyber Monday Deals Versus Black Friday

Black Friday and Cyber Monday have become increasingly indistinguishable from each other and have blended into a five-day haze of deals So, who wins in between Cyber Monday deals versus Black Friday deals?
The short answer is that Cyber Monday attracted shoppers with better deals overall, but it's a close race. The numbers tell the story:
Consumer spending reached $9 billion on Black Friday 2020, up over 21 percent from the previous year
And a record $10.8 billion was spent online on Cyber Monday, an increase of 15 percent
The best advice is this; since Black Friday and Cyber Monday have mushed into one giant shopping festival, if you see a deal now on something you need or want, buy it! You will probably save only a couple of bucks more on Cyber Monday compared with a Black Friday deal.