Back to Top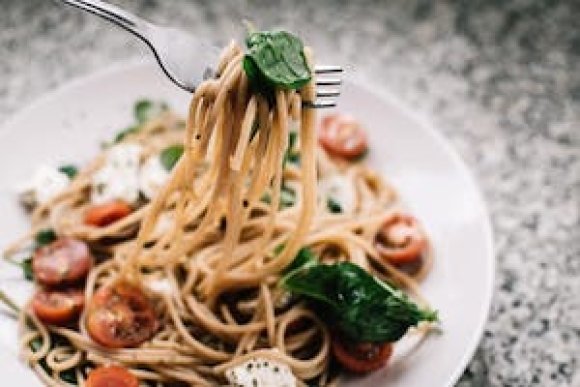 Winter Comfort Food: Best Dishes for the Best Time of Year
by PromoCodesForYou, on January 11th, 2019
When the temperature drops, it's time to head to the kitchen to make a hearty, warming meal. From gooey baked pastas to meaty stews and chili, winter comfort foods make dinnertime warm and cozy. So, get together and enjoy these yummy winter dishes.
Beat the Cold Weather Blues
The best cold weather dishes feel like a big hug and remind you that there is nothing quite like the pleasures that come from delicious winter comfort food recipes.
Put these simple comfort food recipes on your "to do" list. The taste and aromas they deliver are some of the best for the season.
• Chili
There seems to be thousands different chili recipes from hearty beef to vegetarian chili. Each version has its own appeal. Some are super spicy, others are actually healthy. Chili is super versatile, and can be tailored to any taste preference. It's a perfect "game day" option, hearty enough for the toughest member of the family.
Chili benefits from being simmered low and slow, making a crock pot an ideal method for preparation while keeping you free to enjoy your family and friends. In a slow cooker, the luscious ingredients meld together to create bold and memorable flavors.
Regardless of the recipe you choose, chili is a complete and welcoming winter dish.
• A Twist on Pasta
Speaking of slow cookers, they can even be used for traditional stove-top meals. Right now, the magical Instant Pot is the hottest trend. It is a great addition when planning family meals. Imagine delicious, almost-effortless meals, ready the minute you get home.
This small kitchen appliance is a versatile multi-cooker that can do the job of a pressure cooker, slow cooker, rice cooker, steamer, and more. Many models even come with preset programs that are specifically designed to cook your food to perfection, whether it be noodles, a cake, a stew, or porridge.
Since kids of all ages love pasta and in particular, spaghetti and meatballs, employ this (or any) crock pot to make a child-friendly dinner. Did you know you can make this always popular dish in a one-pot slow-cooker?
There are plenty of other time-saving pasta comfort food recipes that take only minutes to prepare and can be popped into the oven to quickly bake to scrumptious goodness.
You can turn dinner up a notch with a family-pleasing pasta pie that combines spaghetti with everyone's favorite cheeseburger flavors. It can be prepared in just 15 minutes and placed into the oven for a fabulous meal that will have everyone requesting second helpings. Get creative and add pepperoni for Pizza Spaghetti Pie.
Want something more sophisticated, but just as easy? If you love classic Fettucine Alfredo, then you'll love this gooey baked Spaghetti Alfredo single-dish meal that goes perfectly with a glass of wine for an extra special adult winter dinner.
(Get the best deals on all your kitchen necesities with a Sur La Table coupon code!)
• Soups
Just about everybody craves a bowl outside when it's frosty outside. But standing over the stove prepping vegetables, cooking the chicken or beef, and waiting for a rich broth to slowly simmer simply isn't possible for most people given their hectic lifestyles.
However, there are quick and homemade soups that are easy enough to pull off any night of the week.
In less than 30 minutes you can make this always popular chicken noodle soup, filled with hearty ingredients and brimming with flavor in every spoonful. This is sure to be a family favorite since it is the number one favorite soup flavor of American consumers.
Vegetables not only complement and balance homemade soups, but it's a wonderful way to pack more vegetables into your comfort food (and sneak them into your fussy child's diet). A pot of Italian Veggie Beef Soup contains the hamburger meat kids love, with loads of nutrition.
Speaking of vegetables, those non-meat eaters in your family want a warm bowl of goodness, too! Vegetarian soups can be just as rich and flavorful with recipes like this uncomplicated vegan-friendly mushroom barley soup.
Remember whichever recipe you choose, make a few extra portions and freeze them. That way you'll have a fast go-to meal on hand when the weather is cold and you are in a hurry (which might be every day of the week). There are plenty of nifty kitchen items that allow you to warm up one cup at a time, even in the microwave.
(Stock your kitchen at the best prices with a shopworldkitchen.com coupon code!)
• Pot Pies
With gravy bubbling out of the cracks of its buttery crust, nothing quite says comfort like a homemade pot pie. A pot pie is simply a masterpiece of juicy chicken or beef, tender vegetables, and seasoning all packed into a flaky crust.
Although pot pie is never boring, it can be jazzed up with a few extra ingredients such as using homemade biscuits to replace the traditional pastry crust.
As an added benefit and time-saver, you can use leftover chicken, turkey, or beef to create your flawless pot pie.
When it's cold outside, it's great to be warm inside. These comfort food recipes will create happiness for all who gather at your table!