Back to Top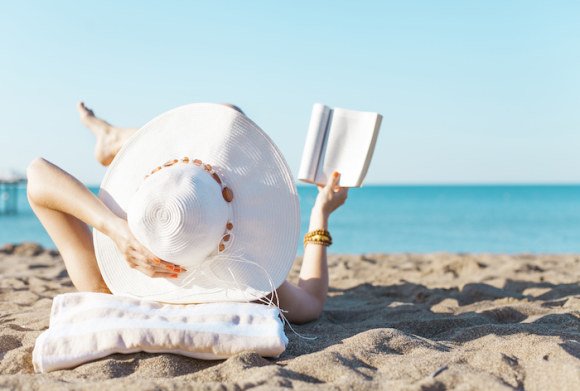 8 Best Books to Read Summer of 2017
Let PromoCodesForYou.com help you find the best books to read this summer. Save big on books and e-readers with coupons from Walmart and Sears!
by Joe Graceffa, on July 28th, 2017
It's that time of year again where the weather is getting warmer, the days are getting longer, and Netflix on the couch is about to be replaced by reading outside. It's time to indulge in a vacation reading binge and jump on board to take an armchair journey to far away and imaginary places.
Here are some of the best books to read this summer that will whisk you away to romance, suspense, and laughter.
1. Camino Island
Legendary writer John Grisham is an American bestselling writer and attorney, best known for his popular legal thrillers. In this novel, he spins the story involving Mercer Mann who, after being laid off from her teaching position, is approached by a mysterious woman with a generous offer to go undercover and infiltrate bookstore owner Bruce Cable's life to learn his secrets. There's sure to be trouble in paradise in this surprising thriller.
2. Rich People Problems
This hilarious novel centers on an extravagant, overzealous, and sabotage-prone family who find themselves in all-out war after the family fortune is withheld by its matriarch. This family features an ex-wife psychotic with jealousy, a battle fought through couture gown sabotage and the heir to one of Asia's greatest fortunes locked out of his inheritance. Author Kevin Kwan's gloriously wicked story reveals the long-buried secrets and rich people problems of Asia's most privileged.
3. Under an Amber Sky
You won't be able to put down this gripping emotional and heartwarming page-turner that features Sophie as the key character. Days in Montenegro are nothing like Sophie expected as her life seems to be restarting. But letting go of the past is easier said than done. This tale is certain to be a feast of different emotions on each page.
4. The Summerhouse by the Sea
From bestselling author Jenny Oliver, this story takes place in the sleepy Spanish seaside town of Mariposa featuring Ava Fisher who comes to learn that being back at the Summerhouse by the Sea could be the new beginning she didn't realize she needed. A perfect summertime read.
5. Magpie Murders
If you're a fan of mysteries, try this new release where you, the reader, will become the detective. In a modern twist on the English manor house mystery, a London book editor investigates the suspicious death of one of her best-selling crime authors
6. The Inheritance
Set in a quirky beach town during a glorious Pacific Northwest spring, three sisters decide to restore a neglected house. But can they repair their relationship, too?
7. Y is for Yesterday
Authored by popular writer Sue Grafton, this is the latest in her alphabet series novels and one of the best books to read this summer. The story begins in 1979 when four teenage boys from an elite private school sexually assault a fourteen-year-old classmate—and film the attack. Fast forward to 1989 and one of the perpetrators has been released from prison. The story continues... This is by far the most intense case report from the files of character Kinsey Millhone.
8. Losing Juliet
If suspense is more your idea of a good time, then this gripping psychological thriller about a friendship gone bad with twists you won't see coming will capture your full attention this summer. Juliet and Chrissy were best friends until one fateful summer forced them apart. Juliet is the only person who knows what happened that night and her return threatens to destroy the life that Chrissy has so carefully built. You may be compelled to shut out the world and focus on this captivating story until you reach the shocking ending.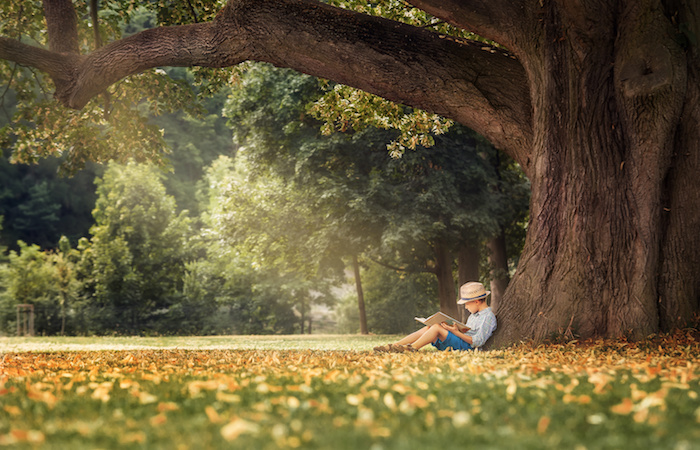 If you live in a small town and don't have a dedicated bookstore, you have nothing to fear. You may not know it, but your local Walmart or department store is a great resource for books of all types.
You can pick up your book in-store or enjoy the added convenience of ordering your favorite novel online and having it delivered to directly to your door! It's okay to be a little lazy this summer.
[Save big on your next book purchase with a Walmart coupon]
Speed to Read
So now that you have a list of must-read books, what do you do when you just can't wait and you need a book within a nanosecond for travel or vacation, or you just can't leave your home to get to the bookstore or library?
The simple answer is an e-reader where just about any novel can be downloaded in a flash.
When they first appeared on the scene, many people were hesitant to use these electronic devices. In fact, some people thought it was ridiculous not to be able to hold a hardcover book in their hands.
But times have changed.
E-Reader Popularity

In 2015, 20.2 million e-readers were sold globally. And according to the prestigious PEW Research Center, 28 percent of people read their books on an e-reader and a growing number are using their tablets (15 percent) and smartphones (13 percent).
Here are just a few reasons you would be wise to go out and get yourself an e-reader:

1. Portability. E-book readers are small and light and fit easily into a purse, tote, briefcase or even a pocket so you can take it everywhere you go this summer
2. Capacity. You can download an endless number of books at lightning speed without having to lug around a heavy load of printed copies
3. Reading and Eating. E-book readers have the unique ability to remain 'open' on the page you are reading as long as you wish, making it easy to snack on the beach, enjoy a Pina Colada…and never lose your place
4. Environmental. No trees are sacrificed to manufacture paper for the pages of e-books
5. Convenience. You do not have to wait for the library to open to get e-books. You can pay a very low fee and download the story for instant enjoyment
E-readers come in all shapes, sizes and even colors. So jump online and order the one that fits your lifestyle.
[Buy your next e-reader with a Sears coupon code]
Whether you're planning on taking a beach break this summer or just want to unwind with a good read on your patio, discover these fresh, new best books to read for summer by seasoned and new novelists. Take the time to unwind and get lost in new worlds of laughter, mystery, and intrigue. You won't be disappointed!
Check out our post on the 6 books that should top your winter reading list.